The winner is
!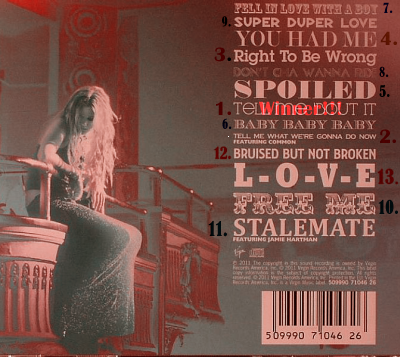 13 L-O-V-E
12 Bruised But Not Broken
11 Stalemate (feat. Jamie Hartman)
10 Free Me
09 Super Duper Love
08 Don't Cha Wanna Ride
07 Fell In Love With A Boy
06 Baby Baby Baby
05 Spoiled
04 You Had Me
03 Right To Be Wrong
02 Tell Me What We're Gonna Do Now (feat. Common)
01 Tell Me 'Bout It Winner!!!
Thank u all for participation! Good winner!