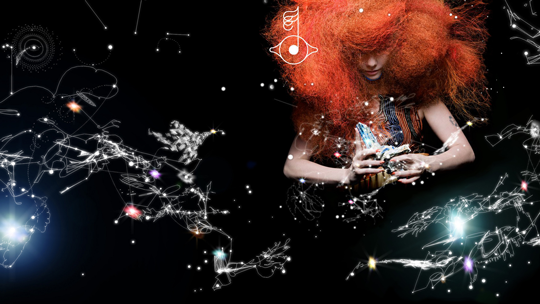 Alright guys & ladies, I would like to do the Biophilia survivor. We will vote for score, remix and album versions plus bonus tracks in three stages.
Stage 1 (starting very soon): 10 score versions.
Best 2 will advance to stage 3.
Stage 2 (will be held somewhere between April and August): 17 official remixes and 51 unofficial.
Best 2 will advance to stage 3. We will have to wait for all the remixes to come out to finish stage 2. The first remix will be released on the 16.4., and there will be 8 official releases in total spread over 4 months.
Stage 3 (will start approx. end of August): 10 album tracks + 2 scores + 2 remixes + 2 bonus.
I would love to include Nattúra and The Comet Song in stage 3 as bonus tracks because they stem from the same productive era (- they do, yes?) and because their themes fit the theme of Biophilia well. What do you think?