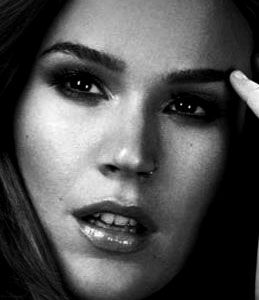 Grammy and Brit award winner Joss Stone's 'Stone'd Records' label has joined forces with the label that first signed her, S- Curve Records, for the follow up to Stone's massive 5 million selling debut album "The Soul Sessions". "The Soul Sessions Volume 2" will be a joint release between Stone'd and S-Curve and will be released under license in the UK through Warner Music on July 16th .
In the run up to the release Stone plays her first UK show for over two years at London's "Under The Bridge" club on June 6th. The show will be filmed for live broadcast on YouTube. Tickets are available from
www.ticketmaster.co.uk
and all usual outlets. Tickets go on sale at 9am on Tuesday 22nd May and are priced at £25.00 (+£2.50 booking fees).
Source - http://www.backstagepass.biz
----------
Some info about this next album:
1) It will feature some of the best musicians of a Czech symphony orchestra.
2) One of the collaborators is Steve Greenberg, long-time producer responsible for Stone's debut in 2003.
3) The Oscar-winning Pavel Karlik appears as conductor in some tracks.
4) Joss will perform new songs next
June 2nd, at Rock in Rio
with live broadcast by Youtube(.com/rockinrio)
Source - http://www.jossstonebr.com