aaliyahman wrote:

biscuits wrote:It's not about her being black.

Beverley Knight is outspoken, but is well liked.

Beveryly Knight comes across as mature and doesn't do pop music. Also, does Beverly Knight have the success her fans thinks she deserves.
+1
Beverley Knight has one of the greatest voices of all time. She sings like no other and has been around since 1994. But is she a house-hold name?
¬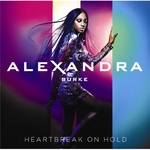 Alexandra Burke is no less annoying and extravagant and loud and gobby and
in-your-face
as Jessie J - who is seen as some kind of National Treasure. She had the 2nd best selling album + single last year, after Adele. She gets tons of positive press, praise on The Voice for being outspoken (she even uses an American twang ala Burke when she gets all diva), AND she performed at the Queen's Jubilee
Is her music of better quality than Alexandra's?
"Do It Like A Dude" - her breakthrough song (UK #2) is a tired "fake ass ghetto wannabe female empowerment anthem" that sounds like it was written in the early noughties - but it ensured the radio play and success of her follow-up and worldwide hit "Price Tag" which itself had dated lyrics such as "bling bling" and "ch-ching-a-ching". Personally, I cringe every time I hear it. Alex's music is not revolutionary, but nothing in the charts today is. So the argument that her music is sub-par is simply
dismissed.
The fact that after 'Elephant' hit #3 on the Official U.K. Charts, radios still didn't touch it with a barge pole is nothing short of dubious. 'Let It Go' was as good as if not superior to most of the dance/pop Top 10 hits of the last 6 months or so, but without the support of the press/media/industry coupled with an online backlash (Twiter/Facebook) it limped in at #33 (by far her smallest hit).
Why wasn't she given a performance slot on The Voice? That would surely have ensured her a Top 5 hit. But instead they had Cheryl (Cole) on the Saturday night slot, whose single wasn't available for another few weeks (unusual for a performance on a show like that). Yes, Kylie performed on the same weekend, and her song Time Bomb er "bombed" too, entering the charts at #31. However there are certain factors to be considered: it too had minimal/zero airplay prior to the performance as it was brand new and sent to radios only 1 day earlier; the particular show (Sunday) drew it's smallest audience that night; it's downloads started on the previous Friday therefore splitting it's sales over two weeks (which were heavily front-loaded in the first few days, reaching the Top 10 on iTunes).
¬
Shola Ama, Sonique, Melanie B, Ms. Dynamite, Jamelia, Estelle, Shystie, Terri Walker, Lisa Maffia, Javine, Shaznay Lewis, Keisha White - were all talented young females who had some success with one album/era if even that, but then were ALL suddenly labelled as flops and not supported by the media/industry - even when the quality of their music was good. Is this a pattern...?
¬
Then you see the likes of Lily Allen, Amy Winehouse, Adele and Jessie J and Joss Stone (early in her career) coming along doing "black/urban music" and seeing continued and sustained success. Makes you wonder.
¬
Misha B was labelled a
bully
on
X-Factor.
I'm still waiting to see the
receipts
for that. And I'm looking forward to see her receive the same media push and support
with her new single
as someone like Cher Lloyd (also a former X Factor contestant who raps + sings).
¬
I wonder what's taking Keisha Buchanan so long with releasing her solo album - does she already know what this industry has waiting for her ahead...? After all, she was the
"bully"
in Sugababes...!
¬
Why was Melanie B given the moniker of "Scary Spice" by the press for being a spirited and zany extrovert, as opposed to affirmative adjectives which could have been used such as "Fun Spice". Not to mention the ridiculing TV show by "comedian Leigh Francis
"Bo Selecta"
which depicted celebrities such as Mel in a
demeaning light
. Incidentally his most famous/popular characters were, apart from Scary: Michael Jackson and Craig David. No wonder she left for L.A. around this time.
¬
Let's wait see the fate of Emeli Sandé in a few years time. Will she end up in the same place that Leona Lewis and Corinne Bailey Rae
are in now...?
¬
The likes of Gabrielle, Beverley Knight and Heather Small have somewhat had lengthy careers but although supremely talented, they were never seen as "pop idols" or had that level of success or status, and their music is not seen as "mainstream".
¬
All that being said, if one takes a look at the state of white female pop divas in the U.K. over the last decade or so... it's clear to see that they too have not fared well post some initial success.
Melanie C, Natasha Bedingfield, Duffy, Joss Stone, Rachel Stevens, Lucie Silvas, Billie Piper, Louise, Kym Marsh, Amy Studt, Siobhan Donaghy to name a few were promising stars who faded away and seem to be blacklisted from Airplay, especially for the likes of Mel C, Joss and Siobhan.
¬
So I've come to see things in such a way that make me feel like being a woman in the entertainment/music industry is not easy. It's not easy for anyone really, but harder, much harder for women. And of course it won't come as a surprise when I say this, after writing what I did above that it is twice as hard if you are from an ethnic minority - despite what we are told about
changing times and all that.
¬
You have the likes of Cheryl Cole (with her
dodgy past
) being hailed as the second-coming. Never during my lifetime have I seen someone with such little talent being put on such a pedestal (I'm not saying zero talent... I do own and enjoy some of her stuff).
Her singing is criticised every time she attempts a
live performance
or
lip-sync
yet she's portrayed as some kind of role model.
No thanks, I don't want this fame-whore to look upto. Neither do I want Tulisa or Pixie Lott
shoved in my face
as the next best thing. I'll take Florence or Ellie any day.
¬
In America it's somewhat different. It's not perfect but they are far more progressive and have been since the 60s. From having a separate
"Black Chart"
to now having the likes of Beyoncé, Rihanna and Nicki Minaj dominating the "pop" charts. Not only at home but worldwide, even in the U.K. where they are regarded with more respect and adulation than their black British counterparts.
¬
The media is full of b*ll*cks. The industry is fickle. Showbiz is brutal. There is sexism, racism and all kinds of other isms underneath the shiny surface.
That's just the way it is folks.