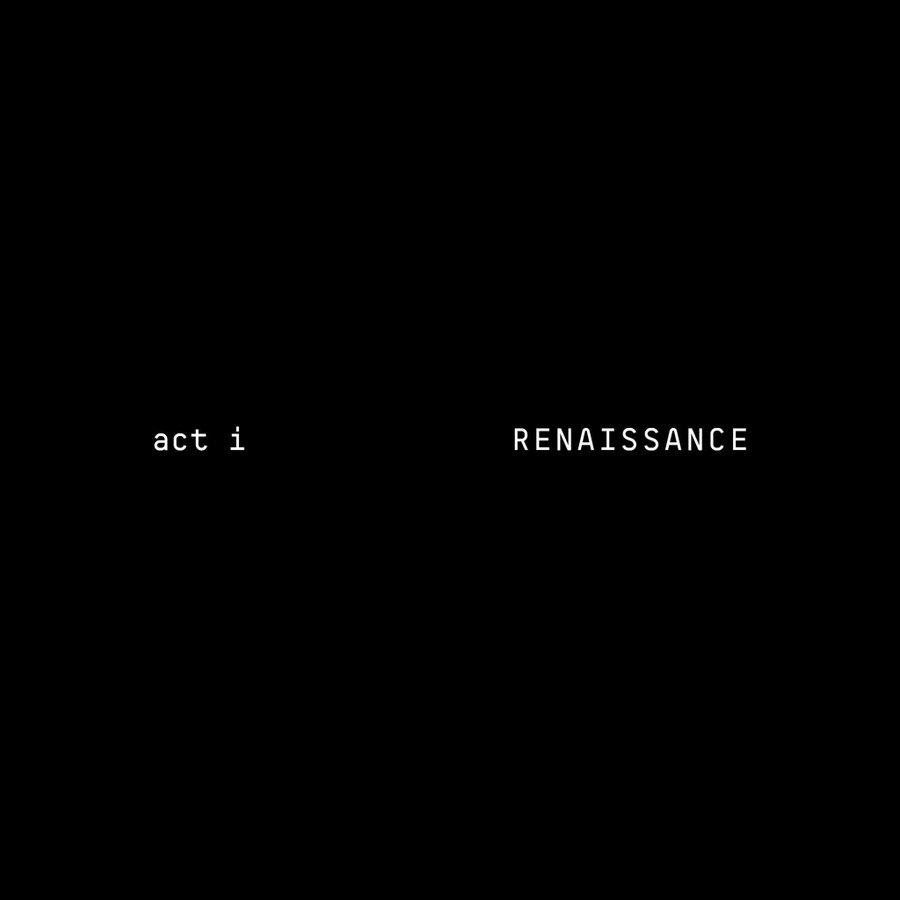 Beyoncé - act 1 'Renaissance'
Release Date
July 29, 2022 - CD, US Limited Vinyl
($32.98 / 30k ish limit)
, US Box Set
($39.99/CD)
, Digital
Oct 7, 2022 - Deluxe Vinyl
(=Collector's Edition / $44.98~46.98 / £49.91~£64.99 / €61,99~€67.99)
Wikipedia
Roll Out History
June 7, 2022 - social media profile changed with default image
June 11 - people found "What is a B7?" image place holder on Beyonce.com
June 15 - BeyGood shared a collage of studio albums and one image of arm pointing at Brandy's B7
June 16 - Album Renaissance announced via her social media bio with new front page on her website.
4 Box Set pre-order and Album pre-save/add open.
June 16 - British Vogue July cover announced
June 20 - First Single Break My Soul announced for ET Midnight with digital single pre-order on Beyonce.com but Released 2 hours early on Tidal due to leak. lyric video and single cover released later.
June 21 - Album pre-order on Itunes. single cover posted on IG and FB
June 22 - All Box sets are sold out
June 25 - Renaissance Vinyl Limited Edition pre-order open
June 30 - new image with album story were posted on IG and FB. also image was posted on Twitter.
July 1 - CD pre-order and Digital Album pre-order on Beyonce.com. also CD pre-order on Target, Walmart etc.
July 14 - post on Tiktok with compilation of Tiktok user's Video, thanking fans.
July 20 - Tracklist revealed via IG Story
July 21 - Limited Vinyl revealed via social media
July 22 - Break My Soul Acapella and Instrumental version released, audio uploaded to youtube. Limited Vinyl Sold Out
July 26 - CD revealed via shopbeyonce social media
July 27 - Twitter Hashtag for Renaissance, ClubRenaissane, Beyoncé, Beyhive. 4 Pose revealed via shopbeyonce.
July 28 - official press release for album. booklet uploaded on Beyonce.com
July 29 - Collector's Edition (Deluxe Edition) Vinyl released (October shipment) with reveal video on youtube and shopbeyonce IG. Merch dropped. lyric video for all song released on Youtube. thank you message on social media, 17 seconds video on youtube, Ig,FB.
=============================================================================================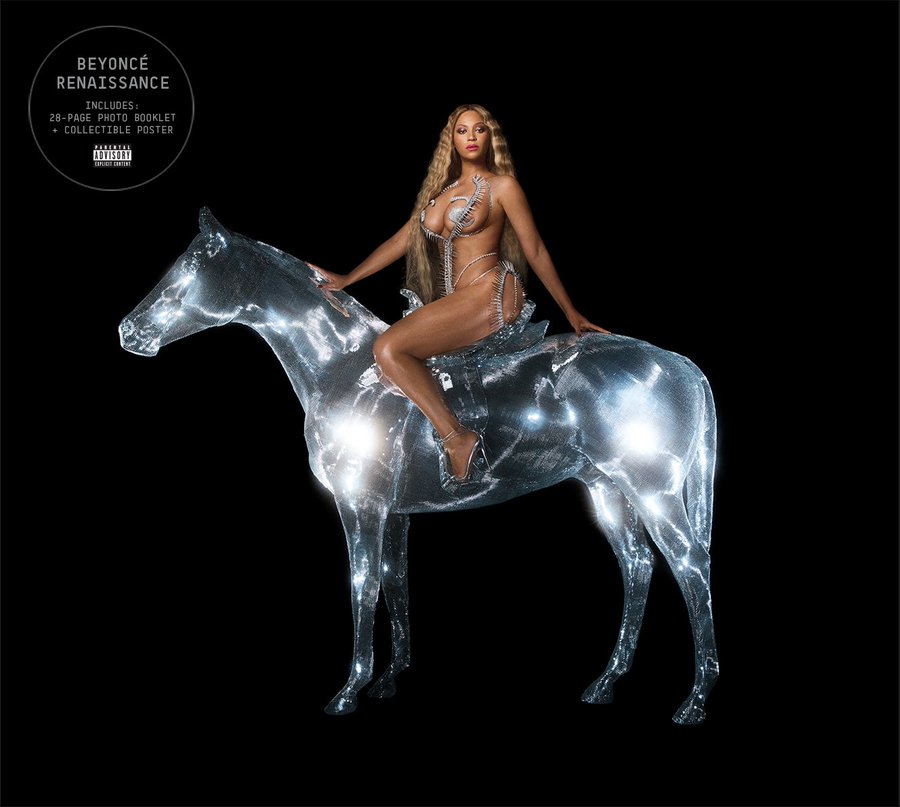 Album "Renaissance"



Poland

(Physical only)

: 3

- 32 - 42 - 46 - Out

Portugal : 2

- 5 - 5 - 11 - 18 - 28 - 33 - out - 41

Finland : 3

- 8 - 13 - 25 - 39 - Out - 46 - 47 - 30 - 43 - Out

Norway Top 40 : 3

- 7 - 9 - 17 - 27 - 35 - 26 - 12 - 11 - 10 - 16 - 27 - 28 - 35 - Out

Denmark : 1

- 8 - 7 - 11 - 17 - 24 - 18 - 11 - 11 - 11 - 6 - 13 - 14 - 14 - 17 - 21 -

Sweden : 1

- 5 - 12 - 21 - 29 - 44 - 38 - 29 - 30 - 19 - 15 - 27 - 40 - 49 - Out

Spain : 3

- 6 - 9 - 12 - 17 - 24 - 26 - 29 - 31 - 30 - 16 - 29 - 33 - 30 - 38 - 42

Italy : 2

- 16 - 24 - 33 - 39 - 43 - 49 - 50 - 55 - 49 - 36 - 44 - 51 - 50 - 50 - 47 - 50

Austria : 2

- 7 - 7 - 19 - 25 - 34 - 39 - 43 - 50 - 56 - 33 - 54 - 66 - 74 - Out

Swiss : 3

- 6 - 5 - 12 - 16 - 16 - 27 - 32 - 35 - 43 - 7 - 29 - 34 - 42 - 81 - 55 - 67 -

Germany : 2

- 13 - 14 - 25 - 40 - 50 - 52 - 62 - 67 - 77 - 20 - 51 - 76 - Out

Belgium (Flanders) : 1

-

1

-

1

- 3 - 7 - 6 - 9 - 8 - 9 - 16 - 5 - 12 - 11 - 19 - 24 - 22 - 33

Belgium (Wallonia) : 1

- 2 - 4 - 9 - 17 - 25 - 25 - 29 - 37 - 40 - 16 - 33 - 38 - 39 - 61 - 71 - 72

France : 1

(10,783)

-

5

(3,789)

-

9

(2,674)

-

12

(2,319)

-

20

(2,043)

-

26

(1,834)

-

27

(1,656)

-

28

(1,736)

-

24

(1,914)

-

27

(1,957)

-

11

(2,934)

-

21

(2,016)

-

29

(1,863)

-

30

(1,841)

-

41

(1,574)

- 44 - 44 -

New Zealand

Top 40

[Gold 7.5k] : 1

-

1

- 3 - 5 - 9 - 9 - 13 - 20 - 20 - 22 - 27 - 32 - 31 - 36 - 37(G) - 37 - out

Australia

Top 50

: 1

-

1

- 4 - 9 - 12 - 11 - 16 - 22 - 24 - 29 - 7 - 37 - Out - 56 - 23 - Out -

Netherlands : 1

-

1

- 2 - 4 - 8 - 8 - 8 - 9 - 6 - 8 -

1

- 7 - 6 - 12 - 14 - 17 - 20

Ireland : 1

- 2 - 2 - 4 - 5 - 9 - 12 - 15 - 21 - 19 - 10 - 24 - 21 - 29 - 27 - 46 - 54

UK

[Gold 100k]

: 1

(31,064)

- 1

(11,621) -

3

(8,052) -

8

(6,280) -

5

(5,116) -

6

(4,541) -

10

(4,017) -

13

(3,727) -

14

(3.5k?) -

20

(3.5k?) -

7

(5,213) -

23

(3,255) -

31

(2.6k?) -

34

(2.7k) -

42

(2.3k) -

43

(2.1k) -

53

(2.1k)

Canada

[Gold 40k]

: 1

-

1

- 3 - 4 - 6 - 7 - 9 - 7 - 7 - 7 - 2 - 12 -12 - 11 - 16 - 24 - 31

US : 1

(332k)

- 3

(89k)

- 3

(64k)

- 3

(52k) -

6

(46k)

-

6

(41k) -

8

(37k) -

6

(36k) -

6

(34k) -

6

(31k) -

3

(75k) -

6

(33k) -

10

(30k) -

10

(26k) -

12

(23k) -

15

(23k) -

16

(23k) -

Top Album Sales : 1(190k) - 3(13k) - 6(8k) - 14 - 18 - 24 - 44 - 45 - 24 - 69 - 2(47.5k) - 7 - 17 - 20 - 31 - 27 - 57

-------------------------------------------------------------------------------------------------------------------

US Streams via Billboard

Day 1: 50.6M / Day 2: 30.9M /Day 3: 21.7M, / Full Week : 179.06M

US First Week SPS via Billboard

190k sales (121k CD, 43k Digital, 26k Vinyl) + 138k SEA + 4k TEA

*136k from web-based seller

UK

Week 1 - 31,064 [5,122 CDs, 2,772 Vinyls, 3,356 Downloads, 19,814 SEA]

Week 2 - 11,621 [984 CDs, 490 Downloads, 10,147 SEA]

France first week

10,783 [4,130 Physicals, 940 Downloads, 5,713 SEA]

----------------------------------------------------------------------------------------------------------------------

"

Renaissance

sold 47,500 copies in the U.S. in the week ending Oct. 13 (up 2,401%) according to Luminate. Of that sum, vinyl sales comprised 45,500 (up from a negligible sum the week prior) – marking the largest week for an R&B album on vinyl since Luminate began tracking sales in 1991. It's also Beyoncé's single-largest week on vinyl ever." - Billboard