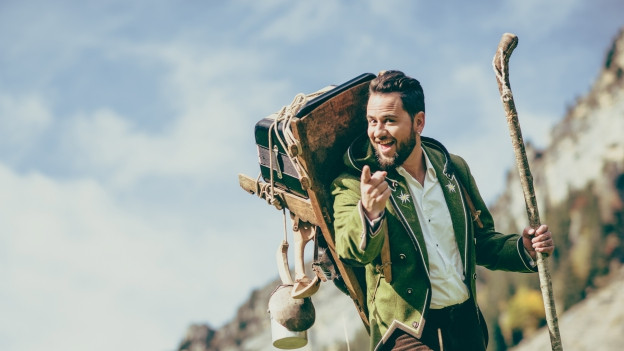 Trauffer is a singer from Switzerland, who is combining pop songs with traditional swiss-folk elements.
His sixth studio album "Schnupf, Schnaps + Edelwyss" came out today (26th Janaury 2018), as a follow-up to "Heiterefahne" and "Alpentainer", which both spent over 100 weeks on the Swiss Album Charts and are still charting.
I know i'll most likely be the only one posting in this topic, but he's incredibly huge over here at the moment, so i thought i'd open this topic.