Robbie Williams announces festive album The Christmas Present and massive UK show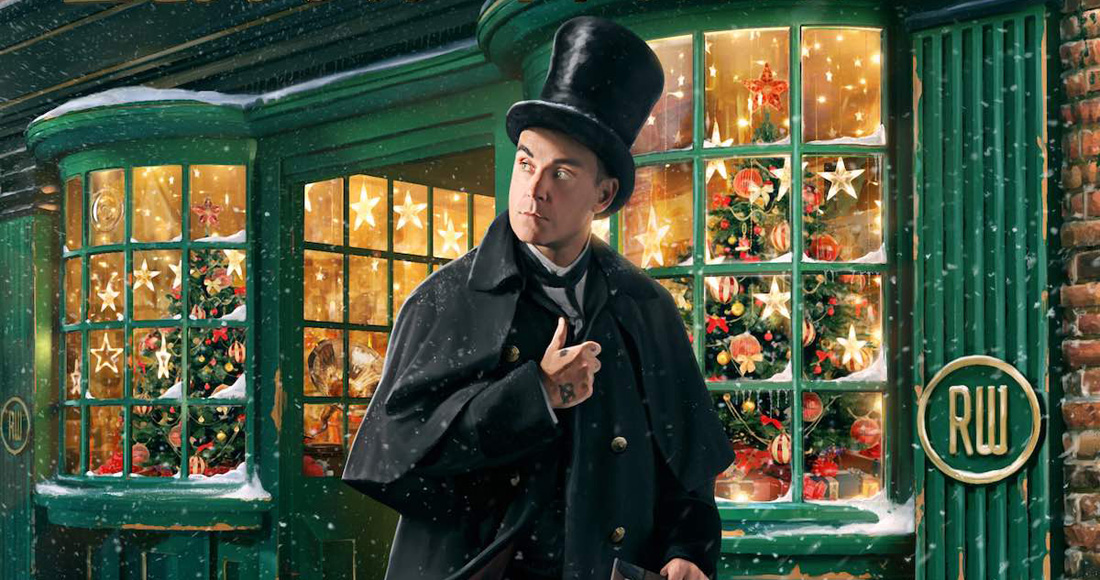 Robbie Williams has announced details of his new Christmas album. The British singer will release a double album of festive covers and original songs, called The Christmas Present, on November 22.
The announcement arrives after news that Robbie will sing the theme song for Channel 4's Christmas TV adaptation of classic children's book The Tiger Came To Tea. The track Robbie will sing for the half-hour film is called Hey Tiger!.
The first half of the new record, called Christmas Past, is a collection of festive covers including Winter Wonderland, Santa Baby and It's A Wonderful featuring Robbie's dad Peter Conway. The second half, Christmas Future, features new songs and incudes guest appearances from Rod Stewart, Bryan Adams and Tyson Fury.
Robbie Williams - The Christmas Presents Chart Run
#1 Austrian Album Charts (1-)
#1 UK Album Charts (2-1-)
#1 Australian Album Charts (2-1)
#2 Scottish Album Charts (2-2)
#2 Swiss Album Charts (2-)
#2 New Zealand Album Charts (3-2)
#2 German Album Charts (2-2)
#6 Netherland Album Charts (6-12)
#7 Belgium Flanders (7-10)
#7 Ireland Album Charts (7-11)
#10 Italian Album Charts (10-14)
#11 Polish Album Charts (11-)
#12 Hungarian Album Charts (12-)
#17 Danish Album Charts (17-)
#18 Czech Republic Album Charts (18-25)
#21 Belgium Wallonia (21-28)
#31 Sweden Album Charts (31-41)
#50 Finnish Album Charts (50-)

SALES

UK Total Sales (120,091)
week 1 (67,182) (9,661 cassettes) #2
week 2 (52,909 units) (2,243 streams) #1

WORLDWIDE SALES
week 1 (118.000 sales)

CERTIFICATION

UK BPI (GOLD)