050.
Primetime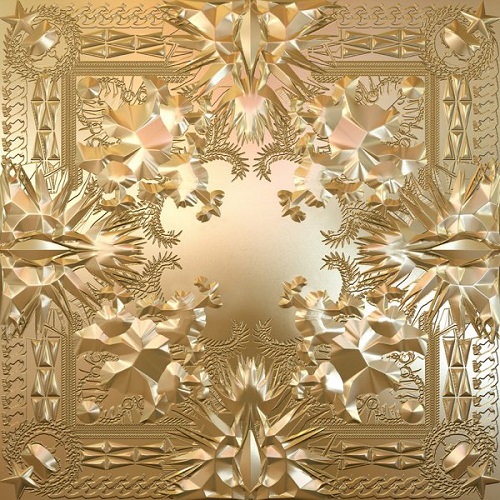 Primetime, basking in the lime
Cassius in his prime, colouring out of the line
'Cause they don't want nobody that's coloured out of the lines
So I'm late as a ************, coloured people time
Damn Yeezy, they all gotta be dimes?
Well, Adam gave up a rib so mine better be prime

Jay has some cute wordplay with numbers on his verse, but Ye bodies him here, as I would've expected. 8/10
049.
Believe What I Say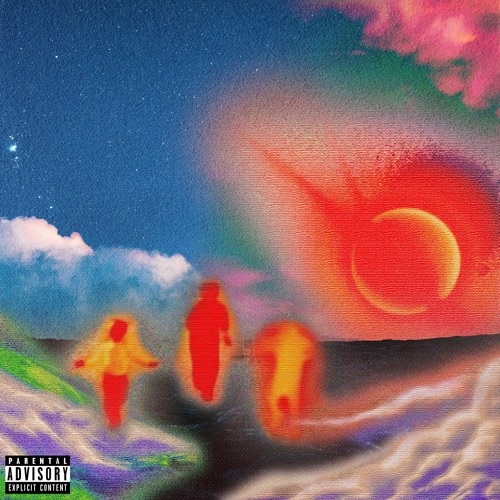 People sayin' tweetin' gonna make you die early
How 'bout have my heart hurtin'?
Hold it all inside, that could make you die early
Go on and get your best attorney
Something's there, feel it when I heard it...
How these n*ggas leaving now with one leg like Flo-Jo?
Nail me to the cross with long nails, like Coko

I love the Lauryn Hill sample and as a massive fan of athletics, I love the Flo-Jo reference, too. This is just a really good mellow jam from Ye. I hate the spoken outro, though. It's an annoying add-on with a condescending tone. 8/10
048.
Gorgeous
Got caught with 30 rocks, the cop look like Alec Baldwin
Inter-century anthems based off inner-city tantrums
Based off the way we was branded
Face it, Jerome get more time than Brandon
And at the airport they check all through my bag
And tell me that it's random
But we stay winnin', this week has been a bad massage
I need a happy endin' and a new beginnin'
And a new fitted, and some job opportunities that's lucrative
This the real world, homie, school finished
They done stole your dreams, you dunno who did it
I treat the cash the way the government treats AIDS
I won't be satisfied 'til all my niggas get it, get it?
But this pimp is, at the top of Mount Olympus
Ready for the World's Game, this is my Olympics
We make 'em say hoe 'cause the game is so pimpish
Choke a South Park writer with a fishstick
I insisted to get up off this dick
And these drugs, niggas can't resist it
Remind me of when they tried to have Ali enlisted
If I ever wasn't the greatest n*gga, I must have missed it...
And what's a black Beatle anyway, a ****in' roach?
I guess that's why they got me sittin' in ****in' coach

This is one of his best-written songs. The bars stand tall and strong, but it's let down by the production, which is too mellow and contrasts too sharply with the lyrics. Also, because the song's three seconds shy of six minutes long, the first-gear melody drags. 8/10
047.
Bring Me Down (feat. Brandy)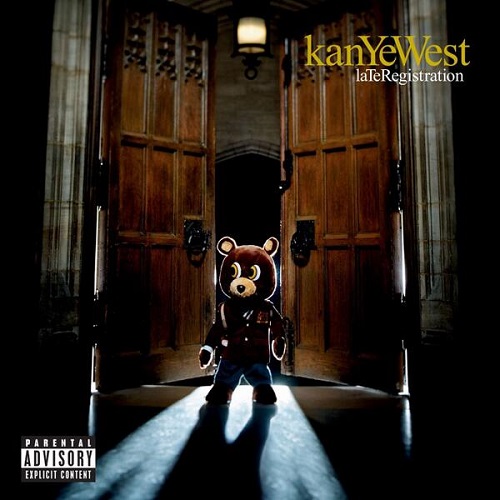 Besides what the pastor say, I have to say
Since Pac passed away
Most you rappers don't even deserve a track from me...
There'll always be haters, that's the way it is
Hater n*ggas marry hater bitches and have hater kids
But they gon' have to take my life 'fore they take my drive
'Cause when I was barely livin', that's what kept me alive
Just the thought that maybe it could be better than what we at at this time
Make it out of this grind, 'fore I'm out of my mind...
Spanish girls say, "Yo, no hablo inglés."
And everybody want to run to me for their sing-le
It's funny how these wack niggas need my help
Wasn't around when I couldn't feed myself...
Now I'll speak from the heart, y'all all frontin'
Everybody feel a way about K but at least y'all feel something!

Brandy sounds divine on the refrain and Kanye has some smart, funny bars here. And, as is generally the case, the passion is turned all the way up to 100. 8/10
046.
Slow Jamz (feat. Twista & Jamie Foxx)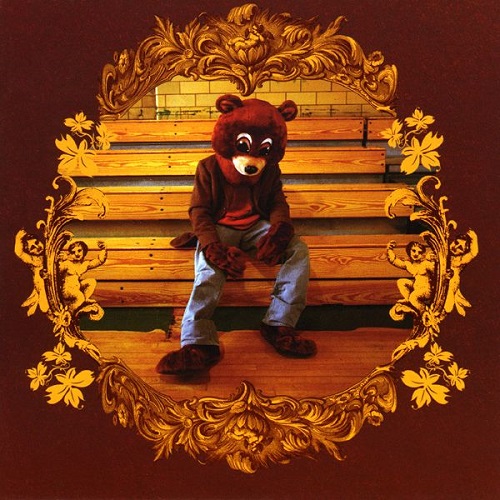 She got a light skinned friend look like Michael Jackson
Got a dark skinned friend look like Michael Jackson...
Now I gotta go up in it fast, but I'mma finish last
No matter how much of a thug you see

I actually think Ye was outrapped here by Twista. I love high-speed rapping. 8.1/10