024.
Lana Del Rey -
Born to Die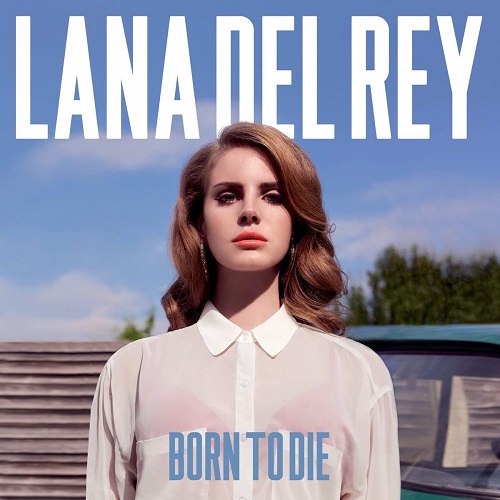 After years of consuming rather straightforward synthpop, traditional R&B and soul, modern country, and my pick of the palatable hip/hop, 'Born to Die' came in like an irresistible, new, fresh aroma when released in the early part of 2012. The love was so immediate that it landed at no. 33 on an all-time favourite albums countdown that I put together just a few months later.

The glamour of 'Born to Die' is perhaps the secret weapon that makes this Hollywood pop perfection. Each individual track sounds like it could competently soundtrack a black and white film from yesteryear, and the production, though glossy, is simple but deceptive in its effectiveness. Lana's hypnotic vocal delivery goes a long way in making the songs the home runs that they are, though I also want to give her major props for the top-tier songwriting here (Lana's got songwriting credits on each track). The visuals took fans on quite the ride as well, making the era one of the meatiest of the pop eras we got that year. As for the highlights, they've remained rather consistent for me the last 10 years. "Dark Paradise" is gothic seduction; you somehow leave the track feeling a strange mix of melancholy and sexual charge. Don't ask me how Lana manages it. She does something similar on "Radio", particularly in her pronunciation of "vitamin". "Off to the Races" is the LP's most sonically adventurous track, an alternative blend of glam-pop and grimy hip/hop, complete with vivid and passionate storytelling. Lana's not known for her stellar vocals, but I absolutely love her voice on this; she sounds angelic on the falsetto parts. The way she casually alternates between her Bonnie-level badass and pinup Barbie doll personas is pretty impressive, too. I've referred to "Summertime Sadness" and "Born to Die" before as the twin towers of the album. They're equally dreamy and melancholic, and in all honesty it might be the latter's fantastic music video that tiebreaks it for me. In it, she looks regal and majestic, and the production on the track matches that luxe look.

Though the blend of pop here is alternative-leaning, its mainstream appeal was significant. It peaked at no. 1 in the UK and no. 2 in the US, earning multiplatinum certifications in those two territories and elsewhere. According to the IFPI, 'Born to Die' was the fifth-best-selling of 2012, but what might underscore just how well this album did is the fact that it has a higher CSPC total than any of Ariana Grande's albums. Insane, huh?
Code:
Significance rating: 13/20
No. 1s on my daily chart: Summertime Sadness (x9); Born to Die (x5); Blue Jeans (x5); National Anthem (x2); Lucky Ones (x1); Off to the Races (x1)
Best lyric: Oh, my God, I feel it in the air, telephone wires above are sizzlin' like a snare, honey, I'm on fire, I feel it everywhere, nothin' scares me anymore
Best melody: Lucky Ones 
Best video: Born to Die
Rank in 2010 countdown: NR
Rank in 2011 countdown: NR
Rank in 2012 countdown: 33