089.
Britney Spears -
Circus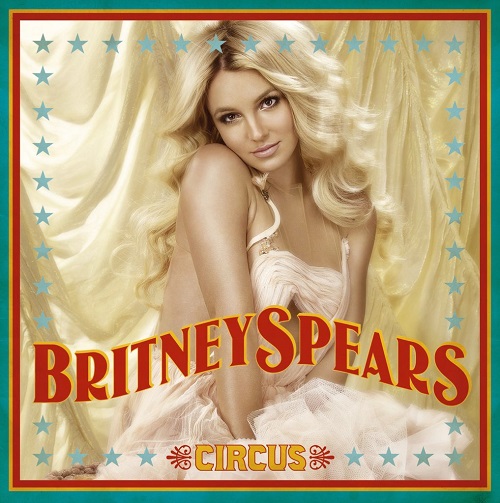 Just a year and a few spare months following comeback part one 'Blackout', the Britney machine decided to give the comeback thing a second go and fans were given this LP.

'Circus' holds a special place in my heart, as it was the first era of Britney's I was able to follow from start to finish. I remember watching her 'For the Record' documentary and feeling so impacted by her sadness there. I also recall that X-Factor performance she did, the epic intro for it, and the absolute thunderous response she got from the audience afterwards, though, in hindsight, there are also elements of the rollout that I do not like. There was this concerted effort to push 'Blackout' under the rug and the 'rehabilitated' blonde bombshell image of the 'good' Britney returning also rubs me the wrong way. After being shut out from the VMAs her entire career, she randomly sweeps with one of her most average videos. The heavy-handedness is too much to ignore; however, when you pair Britney with even moderately capable producers, she will serve you pop magic and though 'Circus' lacks the edge of its predecessor record, it is glossy pop done pretty well. She's a confident ringmaster on "Circus" and "Kill the Lights", a heartbroken pop princess on "Shattered Glass", a hopeful and lovestruck damsel on "Unusual You", a naughty debutante on "If U Seek Amy", and adoring mother on "My Baby". Underrated gem "Blur" is well-arranged, well-delivered, and well-written, though admittedly much less fun in practice than it is on record. She rejected "Telephone", accepting the less explosive "Quicksand" instead, and wisely took a pass on PCD's "When I Grow Up", but the lead single? Pure pop magic. Sirens, sleek synths, a sick repetitive hook, multiple Britney's in the music video, "Womanizer" is an absolute standout and one of her most exciting lead singles.

Britney would go on to have her highest-grossing tour during this era, debut at no. 1 with a big first week (something 'Blackout' failed to do), and the GP would be led to believe that the Britney they knew and loved was well and truly back. It was a great illusory period for many parties involved.
Code:
Significance rating: 10/20
No. 1s on my daily chart: Womanizer [x1]; Kill the Lights [x1]
Best lyric: Love me, hate me, say what you want about me, but all of the boys and all of the girls are begging to if u seek Amy
Best melody: Womanizer 
Best video: Womanizer
Rank in 2010 countdown: 12
Rank in 2011 countdown: 18
Rank in 2012 countdown: 67