043.
Adele -
21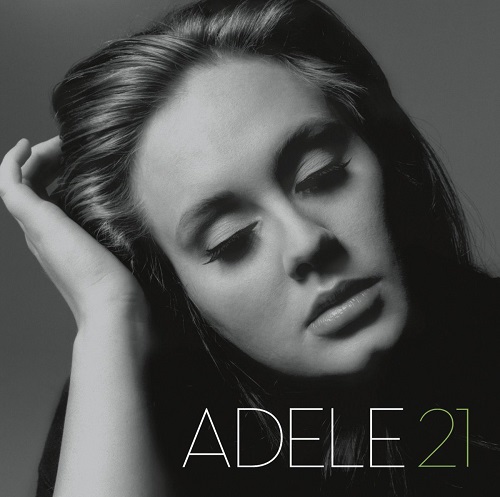 Following a moderately successful debut era in '19', where Adele sparked intrigue from critics regarding the young balladeer's potential and connected stateside with "Chasing Pavements", on a rather unassuming winter day in 2011 would come '21'.

Inspired by the all-too-accessible breakup trope, Adele channeled that passion into her songwriting for '21'. Unlike her subsequent releases, which dilute incensed fury with trite things like maturity and understanding, I love how raw the pain and emotion comes across on this album. No more potent is the fury than on flagship anthem and lead single "Rolling in the Deep". It sets the album off to a fiery start, with an immaculate synchronicity of the backing vocals with the main vocal that really gives the protagonist a two-pronged outlet for expression. To this day, it remains the best thing she's ever done and her most-played song by me. Second single "Someone Like You" seemed to be the critics' and GP's fave - a beautiful piano ballad that is striking for its simplicity and honesty. Strike three was "Set Fire to the Rain", penned with poetic precision, but even its neat structure does little to belie Adele's anguish. Beyond the three chart-topping singles, "One and Only" is another highlight. I love it for its big vocals. Adele's approach gets earthy in parts and that does well to drive home the message of the lyrics.

The chart performance of '21' is really something else. It is the best-performing album in Billboard history, topping the US chart for 24 weeks. At home, it spent 23 weeks at the British penthouse, a record for a female solo artist. This is a standout release as it was so different from what was popular at the time. People really connected with the lyrics and I think its timing was just right. It was quality soul-pop music, for which many didn't even realise they were yearning and Adele was the unlikely mouthpiece to croon a whole new generation's blues. Before '21', Adele got some Grammy love, winning two during her '19' era from five nominations, but since '21', Adele has won each of the 13 Grammys for which she's been nominated. Also interesting is that I rated this album 10 years ago and scored it the exact rating I blindly gave it today, suggesting, as a whole, I feel exactly about it now as I did a decade back.
Code:
Significance rating: 12/20
No. 1s on my daily chart: Rolling in the Deep (x16); Someone Like You (x3); Set Fire to the Rain (x2); One and Only (x1)
Best lyric: Sometimes it lasts in love, but sometimes it hurts instead
Best melody: Rolling in the Deep
Best video: Rolling in the Deep
Rank in 2010 countdown: NR
Rank in 2011 countdown: 34
Rank in 2012 countdown: 17