____________________________________________________________
85.
ON THE WAY UP (performed by Elisa Fiorillo) (1990)
album "I AM"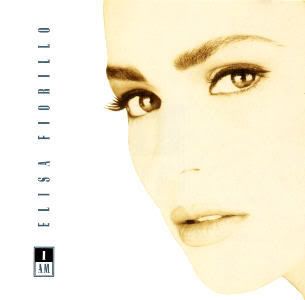 ..."All the suckers scream and shout
They don't know what it's all about
This is my world
And I'm sorry, this table is reserved"...
The truth is that I was for years under the impression that Paula Abdul sings this one. But no, it is Elisa Fiorillo, an artist who had a minor chart career (in fact she only ever had two hits). This one was the lead single of her second album and made it to #27 on the BB Hot 100 and to a miserable #31 on the Dance Chart and #83 on the UK Singles Chart. Despite that, I think it is a lovely piece of early '90s fluff. Elisa Fiorillo's career later on reached the heights of becoming a backing vocalist for Savage Garden and Billie Myers among others
____________________________________________________________
84.
1999 (1982)
album "1999"
..."I was dreaming when I wrote this so sue me if I go too fast
But life is just a party and parties weren't meant to last
War is all around us, my mind says prepare to fight
So if I gotta die I'm gonna listen to my body tonight"...
And here is a song that needs no introduction at all. The first single from Prince's international breakthrough album of the same title, "1999" originally failed to make it into the top 40 of either the US or the UK. It was re-released sfter the success of the following single "Little Red Corvette", this time making it to #12 on the BB Hot 100, #4 on R&B, #1 on Dance/Club Play and #25 on the UK Singles Chart. In 1985, taking advantage of the success of the "Purple Rain" project, "1999" gets yet another release in the UK (this time as a double a-side single with "Little Red Corvette") and shoots as high as #2. Of course the single couldn't be missing from the charts during the year 1999 itself when it was re-released (yes, again) and made it to #10 on the UK Singles Chart and #40 on the BB Hot 100. And if that wasn't enough it re-charted in the UK a year later (yes for the fourth time) making it to #40. This party anthem is rather unusual in its delivery as it features Prince, Wendy & Lisa alternating lines throughout the song. The catchiness of the record has made it one of the biggest 80s classics, covered live by such diverse artists as Limp Bizkit, LaToya Jackson, Pearl Jam and Kids In Glass Houses. So why do I have it that low? Well, if there is one Prince song which is overplayed, it is definitely this one
____________________________________________________________
83.
SPACE (1994)
album "COME"
..."I've had dreams of us cuddling on the planet Mars
Then when I wake up, I'm all covered in sex
With eyes that fall somewhere between rubies and stars
Don't look at me baby or I'll flex"...
This is one of my favourite Prince songs ever. It was the second (and final) single taken from Prince's 1994 album "Come" and didn't do great on the charts, just managing a peak of #71 on R&B. Still though it is a gem in Prince's catalogue. The single version is basically a remix with altered lyrics and a rap towards the end but the album version remains by far my favourite
____________________________________________________________
82.
SEXY DANCER (1979)
album "PRINCE"
..."Sexy dancer, you got my body screamin'
Sexy dancer, you got me just a creamin'
Sexy dancer, when you rub my body
Sexy dancer, it gets me so hot"...
This disco workout tune was never a single in the States. It was released internationally though, albeit without much chart success. Still, it is all the way a party anthem and it wouldn't sound out of place next to any other '70s disco anthem.
____________________________________________________________
81.
MONEY DON'T MATTER 2NIGHT
(with New Power Generation)
(1992)
album "DIAMONDS AND PEARLS"
..."Hey now, maybe we can find a good reason
to send a child off to war
so what if we're controllin' all the oil
Is it worth a child dying for"...
And here is the big socially-conscious ballad from the "Diamonds And Pearls" album. This was Prince's response to the first Iraq war (and "Cinnamon Girl" to the 2003 one). It was released as the fifth single from the album peaking at #23 on the Hot 100, #14 on R&B and #19 on the UK Singles Chart, positions which do not reflect the brilliance of this tune. The original video of the song (directed by Spike Lee) was rarely shown on MTV since it showed images of child poverty and starvation, so Prince had to shoot a second video of him and the New Power Generation performing it. None of the two videos are available on youtube.
____________________________________________________________
(you can click on the song titles to listen to the songs or see the videos)