[center:1wnfbn7h]
4. The Dark Element (Anette Olzon & Jani Liimatainen) – The Dark Element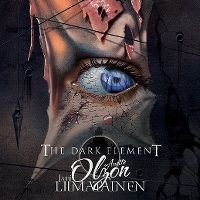 Listen to "The Ghost And The Reaper"

Chartrun in 2017: *1*-1-1-2-3-5- / 6w
Chartrun in 2018: 9-5-6-9-7-3-4-*1*-3-5-2-4-10-14-15-Out-RE 16-19-Out-RE 20-Out / 18w
Certification:

PLATINUM


Ranking in the YEC 2017: #24

Just missing out a spot in the Top3 is "The Dark Element" by The Dark Element, a duo formed by former Nightwish frontwoman Anette Olzon and Finnish musician & songwriter Jani Liimatainen. This album already came out in late 2017 and is the highest placed album on the countdown that already charted on the previous countdown. Since the invention of my weekly album charts in 2013, 2018 becomes the second year ever where the Top3 doesn't have a release from the previous year and the points reduction rule for old releases didn't even change that this year.

Similar to the previous two entries on the countdown by Faun and Leaves' Eyes, "The Dark Element" is very me: Anette Olzon is known as a former frontwoman of the symphonic metal pioneers Nightwish, a genre she's touching again on "The Dark Element". However, this is more straight forward rock/metal with some catchy hooks and Anette herself once said it's like a mixture of symphonic metal and ABBA, which fits very well as a description, as the lyrics and melodies are sometimes very poppy and cheesy.
[/center:1wnfbn7h]
[center:1wnfbn7h]
3. Bebe Rexha – Expectations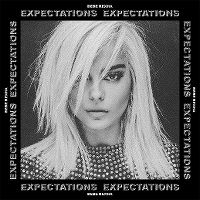 Listen to "Knees", "Self Control", "Don't Get Any Closer"

Chartrun: *1*-1-1-1-2-2-3-4-6-8-11-12-12-9-13-14-15-Out-RE 19-Out / 18w
Certification:

PLATINUM



The Top3 starts with what's probably the biggest breakthrough of 2018 for me: Bebe Rexha and her debut album "Expectations". A few years ago, when Bebe started to get some mainstream attention, I struggled to get into her as an artist and into her songs, so I didn't bother to check her out more. However, soon after that, I started to really like her with the Martin Garrix collaboration "In The Name Of Love" and fell in love with her shortly after with "I Got You". Ever since, she has released a lot of random collaborations, unfortunately just a few singles on her own and quite a few bops overall.

"Expectations" is what you'd expect after hearing "I Got You" and "I'm A Mess": It's a pure pop album with a very striking voice, very catchy melodies and actually some gems when it comes to lyrics ("Knees", "I'm A Mess"). If you're into pop music, you really have to check this out. Interestingly, I use to skip the opener ("Ferrari") and the closer ("Meant To Be"), as both don't really fit on this record and the rest flows perfectly. She made everything right on this for me and I just hope the next era will be executed better, as she basically only released one proper single despite having a bunch of single worthy tunes.
[/center:1wnfbn7h]