26. DESTINY'S CHILD
Houston, TX, USA (1990-2006)
We heard from Beyoncé earlier as a solo artist, now here she is with Destiny's Child! I started paying more attention to them with their second album "The Writing's On The Wall", which has since become a classic; three of its singles became top 10 hits for me; "Bills, Bills, Bills", "Say My Name" and "Jumpin' Jumpin'". Later in 2000, they contributed "Independent Women" to the Charlie's Angels soundtrack; it became their first #1 for me, and their best chart performer. It heightened the anticipation for their next album "Survivor"; indeed, at the time, its title track set a record for highest debut ever on my chart at the time, debuting at #4; it would spend a total of five weeks at #1. The rest of the album was just as good; "Bootylicious" and "Emotion" turned out to be just as big. Following solo projects which saw their members, particularly Beyoncé, get solo success, they still owed it to the group to release one final album; "Destiny Fulfilled" was also a success, particularly lead single "Lose My Breath". They capped off their run as a group with a greatest hits album; its new single "Stand Up For Love" gave them one last top 10 on my chart.
1. Independent Women
2. Say My Name
3. Lose My Breath
4. Survivor
5. Jumpin' Jumpin'
6. Bootylicious
7. Emotion
8. Soldier
9. Bills, Bills, Bills
10. Girl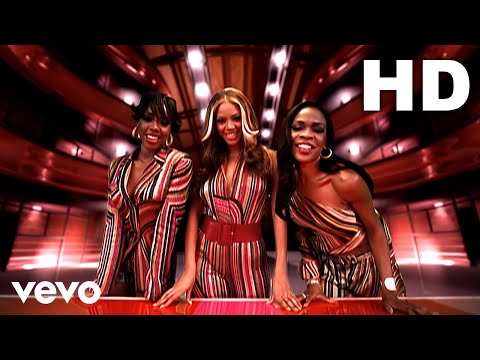 390. 'N Sync - Pop
389. Calvin Harris feat. Pharrell Williams, Katy Perry & Big Sean - Feels
388. Nick Carter & Avril Lavigne - Get Over Me
387. Kate Voegele - Unusual
386. Tyler Hilton & Kate Voegele - When The Stars Go Blue
385. Lifehouse - Broken
384. James Blunt - You're Beautiful
383. Ed Sheeran - Perfect
382. Demi Lovato - Sexy Dirty Love
381. U2 - Stuck In A Moment You Can't Get Out Of
380. Idina Menzel - Let It Go
379. John Mayer - Your Body Is A Wonderland
378. Kelly Clarkson - Tie It Up
377. Sara Bareilles - King Of Anything
376. Fatboy Slim - Praise You
Here we have the highest entries for Calvin Harris on a star-studded collaboration, Tyler Hilton on a live remake of a song he'd previously recorded, but this version has Kate Voegele singing the female parts; James Blunt with his mid-2000's best-seller, another British male, but one much more successful, Ed Sheeran with his prom ballad "Perfect"; Idina Menzel with her "Frozen" song, Sara Bareilles with another "angry at her record label" songs, and EDM DJ Fatboy Slim! We also see 'N Sync with their turn at "dirty pop", a collaboration between Nick Carter and Avril Lavigne, both of whom returned to #1 last year; Kate Voegele with one of many charting songs from her "Gravity Happens" album; Lifehouse with one of many hits from her; Demi Lovato with a sexy dirty song from her most recent album; U2 with one of many classics from their album proving their longevity into a new millennium "All That You Can't Leave Behind", John Mayer with the cheesiest pickup line ever, and proving she can sing any genre well, Kelly Clarkson on her turn to country music, "Tie It Up", celebrating her then-recent marriage!
25. MADONNA
Born: August 16, 1958, Bay City, MI, USA
Iconic and legendary... two words that don't even begin to describe Madonna's impact on popular music, as she is arguably the most successful female artist of all time. It all started in 1983 when her debut album landed; and after its hit streak, she built upon it with the blockbuster album "Like A Virgin" and its lead single became her first #1 hit. In the 80's, she had a hit streak lasting over 5 years where everything she released made the top 5, and songs such as "Material Girl", "Live To Tell", "Papa Don't Preach", "Who's That Girl", "Like A Prayer" and "Express Yourself" were all part of that streak. One of Madonna's strength is that to evolve herself while continuing to appeal to new audiences, and this strength helped carry her through the 90's, as albums like "Erotica", "Bedtime Stories" and "Ray Of Light" had major hit streaks. By 1999, she was doing yet another movie hit for "Austin Powers: The Spy Who Shagged Me"; "Beautiful Stranger" turned out to be her first #1 in my chart's era. The "Music" album carried on her success into the 2000's, and all three of its big hits also hit big on my chart. Since then, she has had some ups and downs, with the "Confessions On A Dancefloor" era being her most successful, with four top 10's, including the #1 hit "Hung Up". She last hit my top 10 in 2012 with "Give Me All Your Luvin'", which featured Nicki Minaj and M.I.A. New music is set to arrive soon, and I hope she will have another personal career high for me!
1. Beautiful Stranger
2. American Pie
3. Me Against The Music (with Britney Spears)
4. Hung Up
5. Music
6. Die Another Day
7. Don't Tell Me
8. Get Together
9. Sorry
10. What It Feels Like For A Girl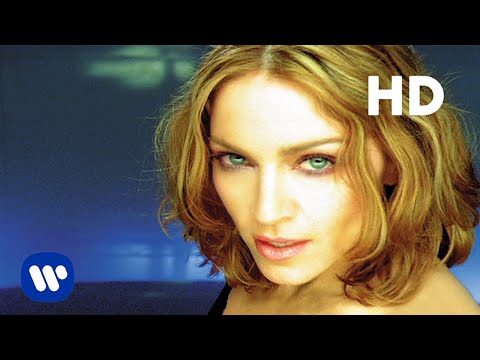 375. Avril Lavigne - What The Hell
374. Jessica Simpson - With You
373. Ricky Martin - She Bangs
372. Shawn Mendes - In My Blood
371. Alyssa Reid - Talk Me Down
370. Laura Marano - Boombox
369. Taylor Swift - You Belong With Me
368. Black Eyed Peas - Don't Phunk With My Heart
367. Barenaked Ladies - You Run Away
366. Avril Lavigne - Sk8er Boi
365. Sixpence None The Richer - Kiss Me
364. Ellie Goulding - Burn
363. Taylor Swift - Shake It Off
362. Niall Horan - Too Much To Ask
361. No Doubt - Underneath It All
Here we have the highest entries for young Canadian star Shawn Mendes, Disney starlet Laura Marano, Canadian legends Barenaked Ladies, Christian pop group Sixpence None The Richer, British pop singer Ellie Goulding, and the highest solo entry from Irish singer Niall Horan, who still has more to come as part of One Direction. We also have two songs each from chart superstars Avril Lavigne and Taylor Swift, each representing vastly different periods of their careers. The rest of the songs here come from Latin heartthrob Ricky Martin, Jessica Simpson around the time of her "Newlyweds" reality show, Canadian starlet Alyssa Reid with an anti-suicide message (that she would revisit shortly afterwards as part of a multi-artist charity single), the Black Eyed Peas with their "Monkey Business" lead single, and a reggae-influenced No Doubt hit that became one of their signature songs!
24. ARIANA GRANDE
Born: June 26, 1993, Boca Raton, FL, USA
At #24 is one of today's biggest pop stars! Ariana started out on the Nickelodeon series Victorious, and then launched her music career with her debut album "Yours Truly", which generated modest success for me, including "Baby I". I knew she had potential but it took the right stuff for her to make it big for me - and her follow-up album, "My Everything", did just that, scoring four top 10 hits, including the #2 "Break Free" and her first #1, "One Last Time". I was intrigued as to her next move, and while the "Dangerous Woman" album was overall more inconsistent, it still gave her another #1 with the title track and a #2 with "Into You". Around this time, she teamed up with the legendary Stevie Wonder on the soundtrack single "Faith" which became her third #1. The moment her career changed forever was when terrorists attacked her show in Manchester... but Ariana only became stronger. Her next album "Sweetener" was led by a strong lead single, "No Tears Left To Cry", which became her fourth #1 and her best chart performer to date. This album also included another #1 song, "Breathin'", another of my favourites from her. Inspired by many of her ex-boyfriends, her next single and lead from her current album "Thank U, Next" became a viral sensation and gave her another top 5 on my chart - to date, it's her most recent top 10 for me, as the follow-ups have failed to make the same impact for me.
1. No Tears Left To Cry
2. Faith (with Stevie Wonder)
3. Break Free (with Zedd)
4. Dangerous Woman
5. Into You
6. One Last Time
7. Breathin'
8. Love Me Harder (with The Weeknd)
9. Problem (with Iggy Azalea)
10. Thank U, Next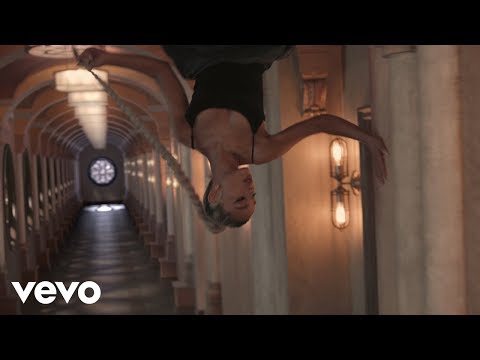 23. A Canadian female who shares her first name with another artist in the list.
360. Faber Drive - Tongue Tied
359. Nelly - Just A Dream
358. Janet Jackson - Someone To Call My Lover
357. Avicii feat. Aloe Blacc - Wake Me Up
356. Kate Voegele - Don't Count Me Out
355. Melanie C feat. Lisa "Left-Eye" Lopes - Never Be The Same Again
354. The Offspring - Why Don't You Get A Job?
353. Lauren Winans feat. Ice Cold Jay - Sexy Goodbye
352. Train - Calling All Angels
351. Five - If Ya Gettin' Down
350. Bon Jovi - This House Is Not For Sale
349. Destiny's Child - Jumpin' Jumpin'
348. Christina Aguilera - What A Girl Wants
347. Alanis Morissette - Hands Clean
346. Alyssa Reid - Running Guns