What we gonna do right here in this thread is go back
way back, back into time.
2010 . 2011 . 2012 . 2013 . 2014 . 2015 . 2016 . 2017 . 2018 . 2019 .
I'm
NOT AFRAID
to open this thread this early. All I can say about this decade is:
TE AMO.
The 2010s is the current decade that began on January 1, 2010 and will end on December 31, 2019.
Lots of things happened. I was
DANCING ON MY OWN
, pressed the
REPLAY
button a lot of times. Realized I am
HUMAN
and that
I AM NOT A ROBOT.
You might think
BLAH BLAH BLAH
, but I really became who I really am this decade.
A Decade-End Charts thread for a Decade that has yet to end so early?
WHAT THE HELL
, you might think. Well, I
JUST CAN'T GET ENOUGH
of music and my personal charts. Whilst I prefered playing
VIDEO GAMES
10 years ago, music is my passion nowadays. Music is
f**kin' perfect.
And right here I want to thank everyone who has followed my personal charts thread in the last few years. I will never find
SOMEONE LIKE YOU.
Yes. In the next months, I will update this thread on a regular basis until December.
My personal charts started back in 2006. I have always been
WIDE AWAKE
when it came to my personal charts and it has always been important for me to
TAKE CARE.

Many times I realized that I am
ADDICTED TO YOU
, my charts. You can
CALL IT WHAT YOU WANT.
I started my personal charts in 2006. By the time it was 2010, I already had a Top 40 singles charts and a Top 10 albums chart.
My charts were here to
STAY
by the time I started posting here on UKmix.
JUST GIVE ME A REASON
why I should stop posting them.
For the last ten years, I spent a lot of time for my personal charts. So
WHAT NOW?
In 2019, I can present my Decade-End charts.
IT'S TIME.
The first chart issue published on January 1, 2010.
Unfortunately, I don't have the weekly charts for the chart issues 2010- January 2012. But luckily I have updated my word files for those specific weeks that I have saved on my computer.
THIS IS HOW WE DO...
The last chart issue for this decade will be published on December 27, 2019.
RIGHT HERE
you will get the updates of the years 2010 - 2019.
SAY SOMETHING
if you like/dislike anything that I post here. I am
HAPPY
for every single post.
I will be posting throwbacks to my personal charts in the next few weeks. Actually, it will be throwbacks to the respective years from this decade.
There won't be any
BLANK SPACE.
Music has always been
REAL LOVE
for me. I learned to
SHAKE IT OFF
if someone doesn't like anything that I like. Negative thoughts shouldn't be
ON MY MIND.
There have been clear favorites for me. This is a
SHOUT OUT TO
2010, 2012, 2015, 2017, 2018 and most likely 2019.
HELLO
there.
My favorite three years were 2010, 2012 and 2017. But my favorite album was released in 2011.
PIECE BY PIECE
, I analyzed those years in music... I am so
INTO YOU
.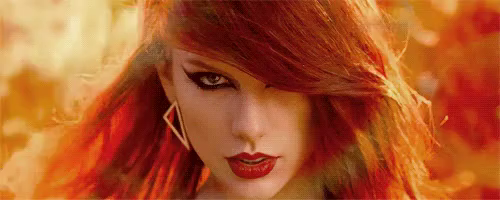 Many #1 songs ... many #1 albums ... some blockbusters in both charts that managed to stay on the charts for a very long time ..
ME ENAMORE
... but which will be the #1 album of the decade? And which one will be the #1 song of the decade? Will an artist grab both #1s? Will other artists think ...
WHAT ABOUT US?
All I need is your
ATTENTION.
I am looking forward to your decade-ends charts as well... it's always nice to see what we have
IN COMMON.
. . . are you
READY FOR IT?

I hope you
DON'T LEAVE ME ALONE
in this thread.
ONLY YOU
can make this
PERFECT.
ALL I AM
looking forward is starting my decade-ends charts. The actual decade-end charts will be posted once the last chart issue of 2019 is posted. Hope to have you
HERE WITH ME.
The countdown will probably start in January 2020.
Until then, I just keep
BREATHIN ...


index.
throwback to 2010
throwback to 2011
throwback to 2012
throwback to 2013
throwback to 2014
throwback to 2015
throwback to 2016
throwback to 2017
throwback to 2018
throwback to 2019
decade end charts
top songs (top 500)
top albums (top 250)
top artists (top 300)