.
30. Faun – Märchen & Mythen
94 points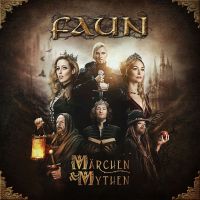 Chartrun: 2-*1*-1-6-10-12-SC / 6w
Certification: -
German Pagan-Folk band Faun open the Top30 with their latest release Märchen & Mythen (fairytales & myths). Pagan-Folk is a special genre but every now and then I'm really digging it, especially when it's as beautiful as on this album. Probably their strongest effort to date with several highlights such as
Drei Wanderer
,
Rosenrot
or
Seemann
.
.
.
29. Lindsey Stirling – Warmer In The Winter
97 points
Chartrun in 2017: *1*-3-7-10-16-10-1-1-2- / 9w
Chartrun in 2018: *1*-4-10-19-Out-RE 18-Out-RE 1-2-4-7-11-Out-RE 7-6-1- / 13w
Chartrun in 2019: *1*-3-10-13-19-Out-RE 17-20-Out-RE 15-4-4-4-SC / 11w
Certification:

2x PLATINUM


Ranking in the YEC 2017: #14
Ranking in the YEC 2018: #11
Lindsey Stirling's Christmas album Warmer In The Winter makes it to the countdown for the third consecutive year, placing at #29 after two years near the Top10. With singles such as Carol Of The Bells or I Wonder As I Wander being big hits, it's no surprise to see the album holding up well too and this really became my most favorite Christmas release of all time.
.
.
28. Freya Ridings – Freya Ridings
99 points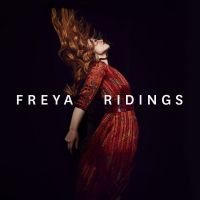 Chartrun: 7-*5*-6-7-12-5-11-16-Out / 8w
Certification: -
Freya Riding's self-titled debut album is a great record from start to finish. She got her breakthrough in the UK but the song Castles also started to take off in other territories, so here's hope she's finally breaking through everywhere soon as she deserves so. Her voice is incredible. Only negative part on this album is that there are too many ballads.
.
.
27. Eluveitie – Evocation II: Pantheon
99 points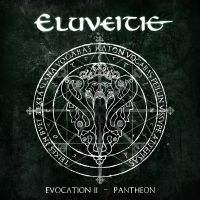 Chartrun in 2017: *1*-1-1-3-5-8-10-7-6-9-9-10-9-14-16-16-18-Out / 17w
Chartrun in 2018: *12*-18-Out / 2w
Chartrun in 2019: 18-17-12-11-8-10-*3*-3-7-12-9-18-Out / 12w
Certification:

PLATINUM


Ranking in the YEC 2017: #5
Ranking in the YEC 2018: #166
Swiss Folk-Metal band Eluveitie are one of the biggest artists my country has to offer, as they keep on scoring chart entries in other countries as well. While they released a new album in 2019 which may appear later on the countdown, they are placed at #27 with the acoustic release Evocation II: Pantheon. The album already came out in 2017 and was a huge hit back then, though I re-discovered it in 2019 which is why it's back on the countdown. This is a fantastic release and even though it's only an acoustic release, I actually enjoy this kind of sound more from them than their usual, heavier stuff.
.
.
26. Maren Morris – Girl
102 points
Chartrun: *2*-2-4-4-9-10-16-19-Out / 8w
Certification:

GOLD
Country starlet Maren Morris was already quite successful for me with her major-label debut album but personally, I thought the follow-up Girl was even stronger. A solid album that works perfectly as a whole body of work and there are even some gems on this, especially the single The Bones.
.