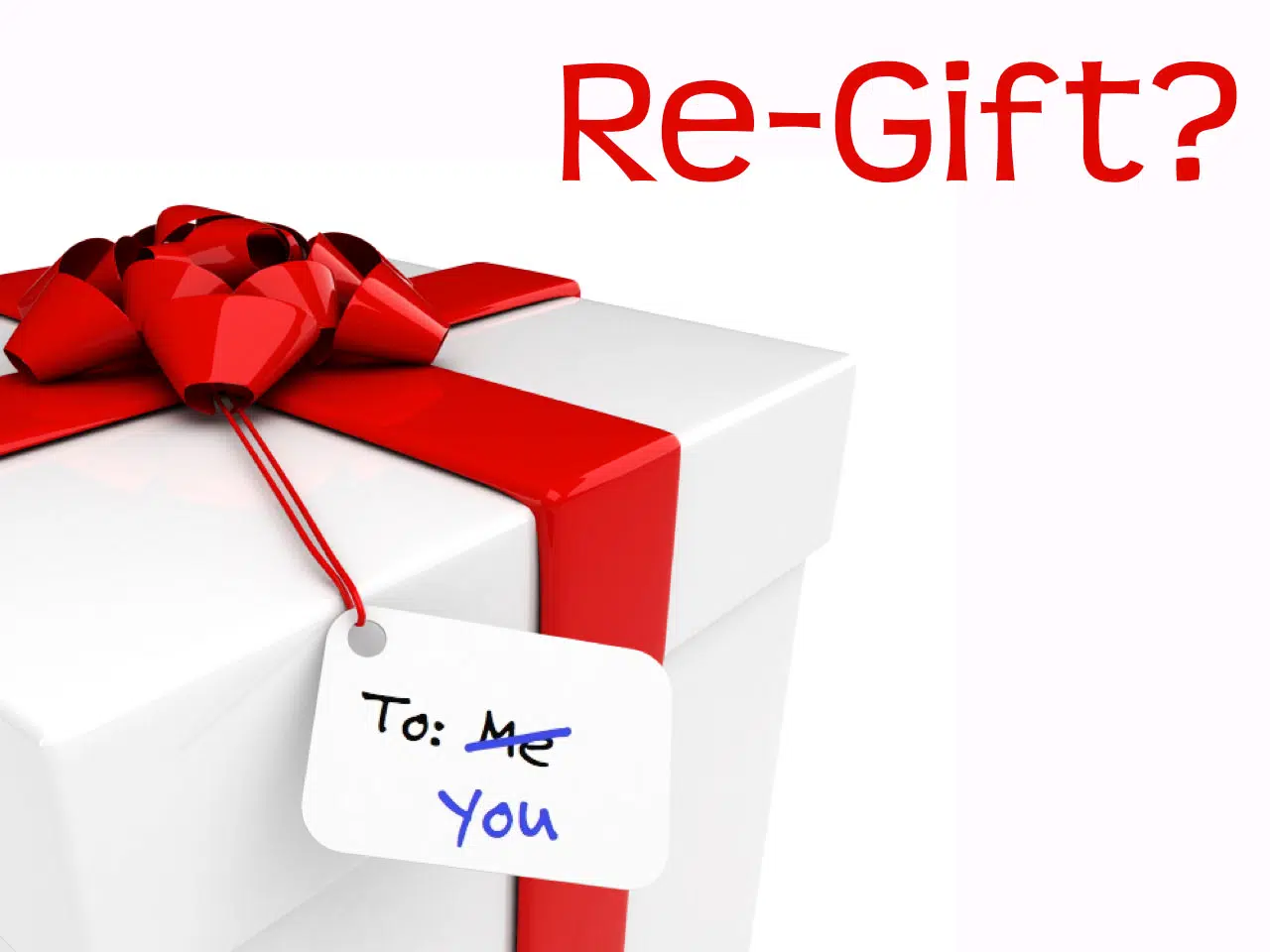 Regifting or regiving is the act of taking a gift that has been received and giving it to somebody else, sometimes in the guise of a new gift.
With Christmas out of the way and after a news story broke of President Trump regifting a present his son had bought him (by giving it back to his son as a present
), a debate occurred on this issue on a UK breakfast TV show this morning.
I'm conflicted on the issue, on the one hand I think I wouldn't have an issue regifting an item (the alternative is I throw it away or it gathers dust), on the other hand I understand those who think it's disingenuous and lacks gratefulness.