Just recently finished this masterpiece - OMG - Had never played it and now this has to be one of my fave platformers ever, it's a Double Fine game and it's so them! Creative, quirky, funny, warm, challenging, fun...
Psychonauts (PS2/PS4)
I found out there is a sequel,10 years later set for release in 2021!! Feast your eyes and ears on the epic trailer: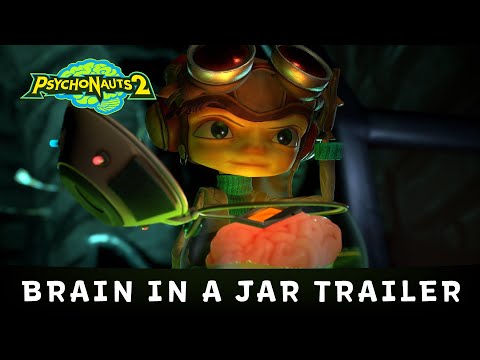 So anyone watch the 35th Anniversary of Super Mario Bros? Any thoughts on the
3D Mario All Stars
, I for one am very excited for it, 3 more days!! I have been loving the original All-Stars on Switch Online too and have 98% on
Donkey Kong Country
atm.
Oh and I platinumed
Rayman Legends
today at last, another incredible platformer.
Other games I recently purchased and/or played.
Crash Team Racing Nitro Fuelled
- I've had the Switch version (digital) and have been playing that for a while now but decided to buy it physically on PS4 as I originally planned.
Oddworld - Stranger's Wrath
(Limited Edition for Switch)
Oddworld - Munch's Odyssey
(Switch - didn't realise there was a Limited Edition also, urgh!)
Oddworld - Abe's Odyssey New N Tasty
(Limited Edition Switch) - pre-order
Paper Mario - The Origami King
(really fun!)
Dragon Quest 1, 2 and 3 collection
(Switch)
God of War
- Completed this apart from one trophy but wanted the physical.
I've also been playing
Resident Evil 2 and 3
with my niece, lots of jumpy fun!
Have hardly listened to any music the last couple of weeks in fact since the beginning of the pandemic my music consumption has dropped dramatically, I guess my current addiction is games. lol