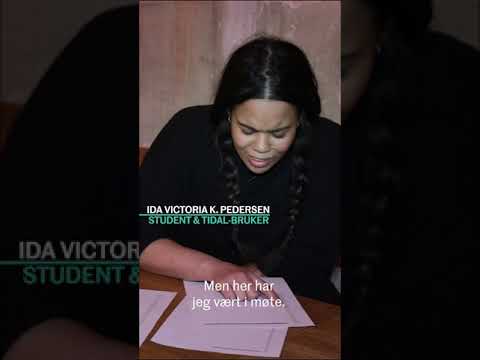 She looks through her own log and quickly recognizes songs from favorite artists such as Queen, Whitney Houston and Rihanna. But she can't remember hearing 11 hours of Beyoncé in one day.

- No, I love Beyoncé, but 11 hours? No, it can't vote.

Faatea shows off photos from a basketball game she was in with four younger cousins. According to the logs, she should have listened to Beyoncé just 15 minutes before the photo was taken.

- We had been there for at least 20 minutes, because we wanted to secure good seats. And the boys would never let me sit and listen to Beyoncé, she says.

She also has pictures that show that she sat and prepared for the exam with friends at times when she should have listened to Beyoncé.

- We don't play music then.
According to Rakvaag's Tidal log, he heard 96 songs from "The Life of Pablo" the day he wrote the comment. 54 of these plays happened according to the log in the middle of the night. At 02.00, he played 27 songs from the album - simultaneously and from one and the same account. The same thing happened at 05:00.
Within 24 hours, she should have heard 251 "Lemonade" songs, corresponding to the entire album more than 20 times. She has heard the song "Hold Up" at 13.42.22, again 14.42.22, then again 15.42.22, again 16.42.22 and so on. The pattern repeats on the rest of the songs.