Elif Demirezer was born as the daughter of Turkish immigrants in Berlin and has three siblings. She grew up in the Berlin district of
Moabit
and attended the OSC KIM school. In addition to performing in both the school musical and the school choir, Elif took guitar lessons as a teenager. It was during that time that she wrote her first songs.
At 16 years old, Demirezer competed in the eighth season of the ProSieben talent show
Popstars
. She made joint appearances with the All American Rejects (The Wind Blows) and Cassandra Steen (Never Knew I Needed) and finished together with her partner Niklas Dennin to earn second place in the final.
After Popstars, Demirezer reinforced her internet presence on Facebook and YouTube by introducing her own songs, which were mainly in German language. She also worked as a blogger for Webradio's "I Love Radio". In 2012, Demirezer joined German singer-songwriter Tim Bendzko for his November tour of German clubs. Later, in February 2013, Demirezer became in the opening act for Ronan Keating during their tour of Germany. Later in the year, her first single "Unter meiner Haut" (Under My Skin) was released by Universal Music, and reached number 80 in the German single charts in mid-April. On 7 April 2013 was Elif Demirezer next Seeed, Blumio, Glass Bead Game and Andreas Bourani to the artists at the Memorial Concert - "I am Jonny for our brother voices" for the 2012 Berlin killed Jonny K. in Admiral Palace occurred. In early August 2013, the single was released 200 days summer. The video, which shows Elif along with a tame elephants on the island of Sri Lanka, was directed by Justin Kruse, who already music videos with Ivy Quainoo, Max Herre, Max Prosa, Leslie Clio and Joy Dena Lane had turned. End of August 2013 the debut album "Unter meiner Haut" was released. It was produced by Demirezer itself and Philipp Schwär and reached number 23 on the German album charts. In January 2014 Elif completed her first tour through German clubs.
2020 Elif came back after a break from the Music Industry. She is now signed to Universal Music and teamed up with rapper Samra to Show her new Music direction. She will release a new Album in 2020.
A b-side to her single Nur Mir" is called
"Alaska"
- this track is a Tribute to the hit "Rockstar" by Post Malone.
Discography
ALBUMS
2013: Unter Meiner Haut
2017: Doppelleben
2020: Nacht
SINGLES
2009:
Last Man Standing
(Nik & ELIF from Popstars)
2013:
Unter Meiner Haut (Song)
2013:
200 Tage Sommer
2013:
Nichts Tut Für Immer Weh
2014:
Rosarot
(Fayzen Cover)
2016:
Auf Halber Strecke
2017:
Doppelleben (Song)
2017:
Fort Knox
2020:
Freunde
2020:
Nur Mir
2020:
Ein Letztes Mal
2020:
Kann Das Bitte So Bleiben
2020:
Schwarz

2020: Aber Wo Bist Du?

2020: Augen Zu (feat. Samra)

2020: Alles Helal

2021: Du liebst nur dich selbst
FEATURES
2020: Zu Ende (Samra feat. ELIF)
2020:
Bitte Geh´ (Mero feat. ELIF)
2021:
Highway (Katja Krasavice feat. ELIF)
2021: Immer wenn ich gehen will (Montez feat. ELIF)
2021: Money 2 (Farid Bang fest. ELIF)
APPEARANCES
2014: Sie Fallen (Curse feat. ELIF)
2014: Ultraleicht - MTV Live Session Hamburg (Andreas Bourani feat. ELIF)
2016: Ins Blaue ( Max Giesinger feat. ELIF)
2020: Du Bist Eine Blume - Sönke Mannheim / Marvin Beranek Clap Remix (Flo Mega feat. Elif)
2021: Money (Farid Bang feat. Azad, Summer Cem, ELIF)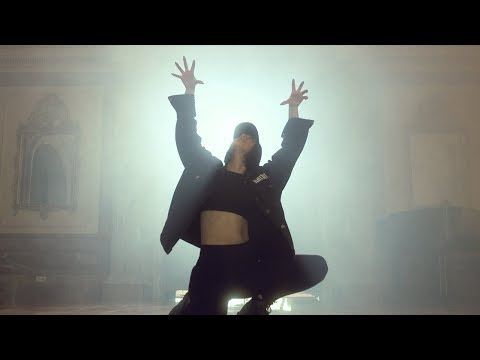 --> Click on the song to get to the Video on Youtube!