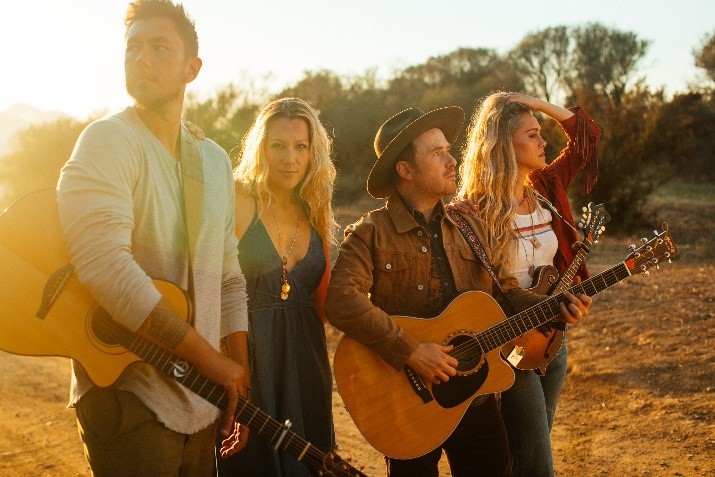 Gone West is a new band formed by four musicians:
Nelly Joy - ACM nominee, used to be a part of a group called the Jane Dear Girls
Jason Reeves - Longtime collaborator with Colbie eversince her debut.
Justin Young - Originaly from Hawaii, and had 11 #1 there. Joined Colbie's band in 2007
Colbie Caillat - 2 time grammy winner, known for hits like Bubbly, Try and Lucky
They formed after Colbie's The Malibu Sessions Tour, and released their debut ep called Tides last january. They are working on their album now, which will hopefully be released this year! Jason and Nelly are married, and Justin is Colbie's fiancé.