https://www.officialcharts.com/chart...e-year__29589/
Record Store Day 2020 postponed for a second time, will be split across three months later in the year
New details emerge of how you can pick up limited edition records originally planned for April.
By Jack White
Record Store Day 2020 has been postponed for a second time, and will now be split across three days in three separate months.
RSD organisers the Entertainment Retailers Association (ERA) have announced that the biggest event in the independent music retail calendar will now be divided across a trio of 'drop' dates: Saturday 29th August, Saturday 26
th
September and Saturday 24
th
October.
The event was initially planned for April 18, before being moved to June 20.
MORE: Record Store Day 2020: The full list of 570 exclusive music releases revealed
A new version of the Record Store Day list of limited edition records will be published on June 1, with the upcoming releases from the likes of David Bowie, Britney Spears and My Chemical Romance assigned one of the drop dates. That means that each record will only be available on one of the new dates.
Shops will also be available to sell online from 6pm on each of the new dates.
Record Store Day UK
✔@RSDUK
To clarify, this year online rules have changed so that shops in the UK can sell online from 6pm. Selling online is a shop by shop decision and will be dependent on the status of the pandemic at the time of these three dates 1/2
https://twitter.com/RSDUK/status/1255483161145937922 …
Record Store Day UK
✔@RSDUK
In 2020, the world is a different place and RSD has had to adapt to fit into this different place. Sadly, it is not possible for #RSD20 to take place on June 20th but instead, RSD is officially social distancing! [A THREAD]
https://bit.ly/2SkHzIj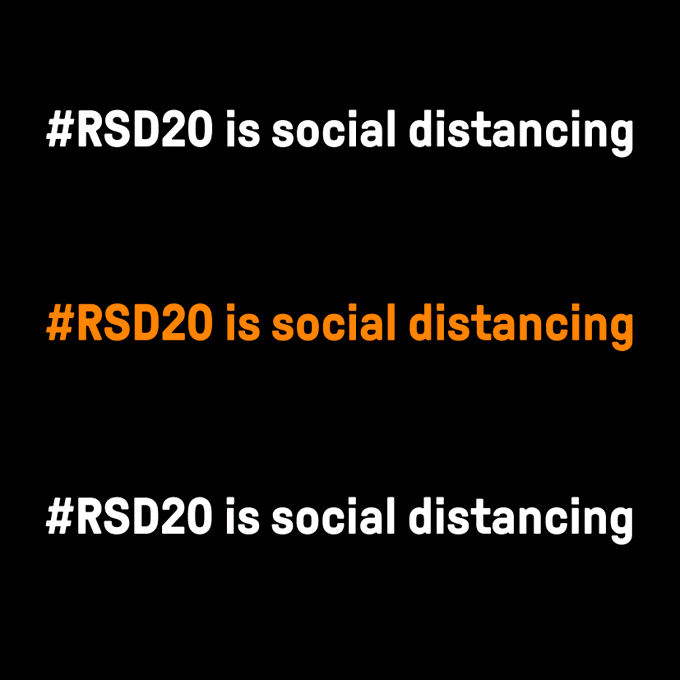 The new RSD model was constructed "using the guidance of government and scientific experts" and has been done to comply with social distancing measures and to ease pressure on the high street record shops.
ERA say to keep "fingers crossed for the return of the biggest party of the year on the third Saturday of April 2021", and also confirm that the annual RSD Black Friday global event is still on the cards, pencilled in for November 27.
There's still lots of ways that you can support indie record stores at this tough time. We've launched the
Official Indie Record Store Finder
, an interactive map showcasing over 120 independent music stores across the country that will deliver direct to your door during lockdown.
--------------------------------------------------------------------
Surely it would have made more sense to just merge it with Black Friday?