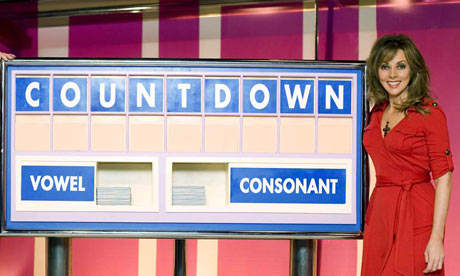 COUNTDOWNS
COUNTDOWNS RELAUNCH

We are aiming to get UKMIX Countdowns relaunched! If people are interested in hosting, please do reply in this thread and moderators will add it to the cue. We are hoping to get 2-3 running simultaneously on a first come, first served basis. We will allow for some flexibility for people to get organised so if, for example, you hope to start in February or a later date, please make note of this. We may allow for people to run previous countdowns that are older than 3 years old on a case to case basis.

Here's a basic form you may wish to consider:

Name of Countdown:
Brief Description:
Anticipated Start Date:
Anticipated End Date:
Have You Hosted a Countdown Before?:
Any other comments:
RUNNING
01.
Top 100 90s Pure Pop
by
SholasBoy
02.
Mariah Carey Discography Rate
by
Leo
& bm08
03.
R&B/Hip-Hop Album of the Year 2020
by
abi
04.
Best Debut Single
by
Thombus
ON HOLD
01.
QUEUE
01. UKMIX Favourite Singles/Songs of the Last 20 Years by
cheapthrills
[September]
02. Dance Anthems Of The 00s by
SholasBoy
03.
04.
05.
If you want to host a UKMIX countdown, please request in this topic.
(SOME) PREVIOUS COUNTDOWNS
Top Female-Led Singles - 2010s [2019]
Top Female-Led Singles - 2000s [2019]
Top Female-Led Singles - 1990s [2019]
Top Movie Soundtrack Songs [2017]
Top Eurovision Songs Of The 21st Century
[2016]
Top Disney Song [2015]
Top Glee Songs [2015]
Top Dance Anthems [2015]
Top 100 Rappers of All Time [2014]
US/US #1s of the 90s [2014]