Fáilte ar ais go hÉirinn! Welcome back to Ireland!
There once was a contest in Ireland
featuring music that was straight fire, and
while they certainly popped,
there were acts that so flopped
the voters had them, out of ire, banned.
Look, it's the best I could come up with on short notice, ok?
Perhaps I should have you all introduce your song this month with a limerick.
Anyhow, you're suffering this unfortunate limerick because I got my second win and first as host last month. It was with this song:
Orla Gartland - Did It To Myself
This is our 4th time visiting Ireland and Limerick is a town dating back to at least the Vikings who established the town during an invasion. The heart of the city is what is technically an island, separated from the mainland by tributaries and rivers, called King's Island.
While visiting Limerick, you can stay at the outrageous Adare Manor, which has fifty chimneys, and a stained glass window customized for all the days of the year, and fireplaces with titles. If you are feeling particularly quirky, or just need to indulge your fantastical side, you can also check out the over-the-top fairy garden at Terra Nova. Or go ahead and stop by the University of Limerick's living bridge, which yes, is a bridge, but one that sometimes features lectures or live music.
Yes, it all sounds delightful, but don't forget to vote!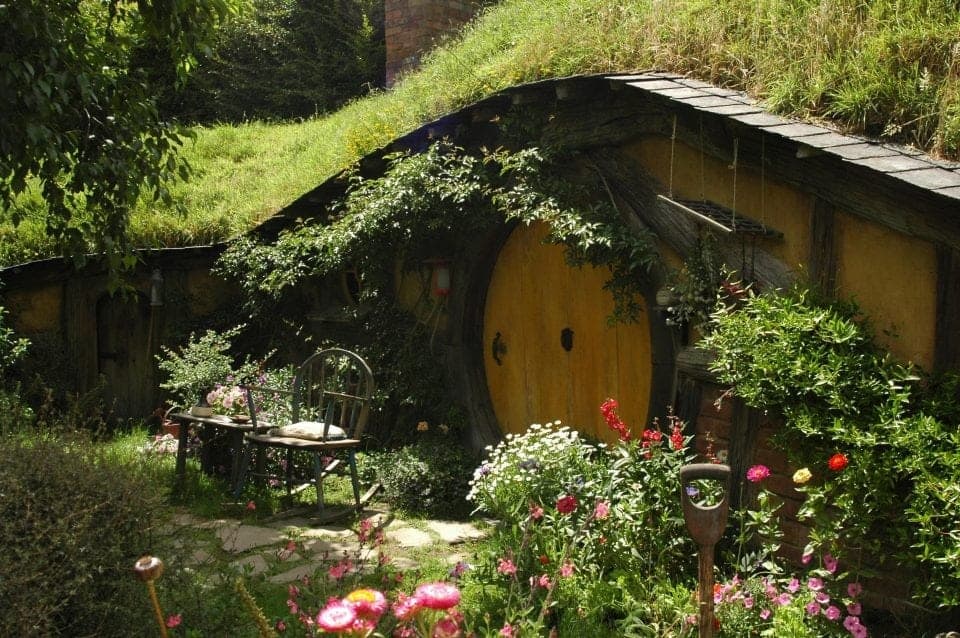 RULES 01. This is a monthly contest, modeled after Eurovision. You need to have at least 10 posts to your credit to take part.
02. You can pick any country in the world.
03. The artist you choose has either to be a citizen of the country they'll represent or to have been born there. At least HALF of the people from your act must be from the country you choose.
04. Your song must be 10 years old at the most. For 2020, eligible entries must have been released after December 31st, 2009.
05. Eurovision entries are not allowed. Songs from concurrent Eurovision heats are not allowed either.
06. The song cannot have been a UK/US Top 40 hit, as it would give it an unfair advantage.
07. The song can be a remix.
08. The song cannot be a cover version.
09. If your song features a sample, please state it early enough, so the other contestants can decide whether it is acceptable or not by poll.
10. You cannot vote for your own country.
11. Discussion about one's favourites during the contest is NOT ALLOWED, as it has the potential to influence the voting.
12.

PLEASE

try and choose a song not everyone would know, the point is to discover new artists.
13. If a song becomes or is found to be ineligible at any time before the voting is over, it will be disqualified.
14. Make sure you understand all the rules before you take part. You will need to devote about 2 hours of your time to this game to listen to all the entries at least once. Do a little research on your entry before you present it, be sure that it doesn't violate any rules, and check here to see if it has taken part before.


TIMELINE 01 - 15/7 | RESERVE & PRESENT: Present your entry or just reserve your country. Last month's top 5 get their choice from last month reserved, so nobody may choose these countries until they let them go: 01. Ireland (cheapthrills)
02. Netherlands (CandyPerfumeBoy)
03. Japan (KindOf)
04. Spain (mondflug)
05. Albania (ConstantinosV) 16 - 17/7 | PRESENT: Pick any country that hasn't been presented yet and present your entry (ALL reservations are now expired). A maximum of 30 confirmed entries in total will be accepted.

18 - 28/7 | VOTE! Whoever fails to vote during this period will be subject to the penalties described under Late Vote and Very Late Vote

29/7 | Late Vote: Whoever votes on this date will receive a 10 points penalty.

30/7 | Very Late Vote: Whoever votes on this date will receive a 15 points penalty.

Whoever fails to vote by this date

(Limerick time )

will be disqualified.



31/7 | Results



ALL RULES AND PENALTIES WILL BE STRICTLY ENFORCED




ENTRIES: Australia (Spartan) | Alfie Arcuri - If They Only Knew Canada (trebor) | Kristin Carter - KARMA
Colombia (Leo) - Elsa y Elmar - Ojos Noche
Croatia (navi) | Malady Lane - All Of My Blood
Denmark (Affillate) | Christopher - Leap of Faith
France (jio) | SHY'M: Et Alors
French Polynesia (Mainshow) | Ken Carlter - Tura'i i te 'Oti'a Germany (CandyPerfumeBoy) | VVAVES - 5 Of Your Exes
Ireland (westhammer) | The Best Part - Our House is Burning
Malaysia (Spiral) DOLLA - Dolla Make You Wanna
Norway (ConstantinosV) | Aurora - The Seed
Philippines (xtofer) | Manila Killa | Run Away
Romania (Top10) | TINNA LATINA - Pasatiempo South Korea (Colbie) | Sunmi - Pporappippam
Spain (maroon) | María de Juan - 17:00 Monterrey Sweden (KindOf) | Miss Li - Complicated Tajikistan (heppolo) | Manizha - Люстра Trinidad and Tobago (JSparksFan) | Destra - Stage Party
Ukraine (franklex) | Our Atlantic — Час Розваг United Kingdom (mondflug) | Joe Goddard - Music is the Answer
United States (cheapthrills) | Samantha Fish - Kill or Be Kind
Venezuela (jszmiles) | Arca - Mequetrefe Playlist provided courtesy of ConstantinosV Tagging those of you who participated this year - let me know if you don't want to be tagged in future FSC posts: