Wir kehren in das Land Tansike zurück! Willkommen und genießen Sie Ihren Besuch!
We return to the land of Tansike! Welcome and enjoy your visit!
It's our sixth time in Switzerland, but surprisingly, we've never been to the largest city! We finally get around to visiting Zurich, courtesy of
Mainshow
who came from behind to take the crown with this delightful song:
Lovebugs - Avalon
You can take your pick of what attracts you in Zurich. It's a great place to walk around outdoors with the picturesque Alps as a backdrop and of course, Lake Zurich right in the midst of it. As you walk around, perhaps you can check out the old town area of Altstadt. With its cobblestone streets, it's an old medieval area filled with museums and restaurants to distract you.
If cool buildings are your thing, it's hard to miss the Grossmünster's towers of the large church which grace the city. The church itself dates back to medieval times, and is famous for its role in the Swiss Reformation movement.
But... you all are probably like me and just want some alcohol. How about the Oepfelchammer? If you can hand from a ceiling beam and finish a glass of wine without spilling it, you'll get your name carved into the wall for everlasting infamy. Just make sure you wait until you vote. Can't have you hurting yourself before then!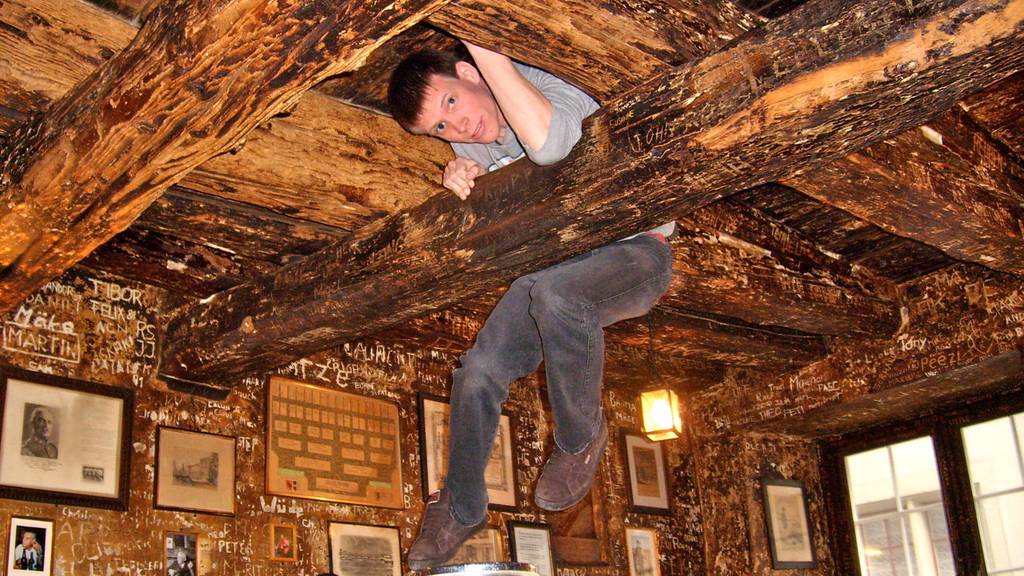 RULES 01. This is a monthly contest, modeled after Eurovision. You need to have at least 10 posts to your credit to take part.
02. You can pick any country in the world.
03. The artist you choose has either to be a citizen of the country they'll represent or to have been born there. At least HALF of the people from your act must be from the country you choose.
04. Your song must be under 10 years old. Eligible entries must have been released after January 1st, 2010.
05. Eurovision entries are not allowed. Songs from concurrent Eurovision heats are not allowed either.
06. The song cannot have been a UK/US Top 40 hit, as it would give it an unfair advantage.
07. The song can be a remix.
08. The song cannot be a cover version.
09. If your song features a sample, please state it early enough, so the other contestants can decide whether it is acceptable or not by poll.
10. You cannot vote for your own country.
11. Discussion about one's favorites during the contest is NOT ALLOWED, as it has the potential to influence the voting.
12.

PLEASE

try and choose a song not everyone would know, the point is to discover new artists.
13. If a song becomes or is found to be ineligible at any time before the voting is over, it will be disqualified.
14. Make sure you understand all the rules before you take part. You will need to devote about 2 hours of your time to this game to listen to all the entries at least once. Do a little research on your entry before you present it, be sure that it doesn't violate any rules, and check here to see if it has taken part before.


TIMELINE 01 - 14/9 | RESERVE & PRESENT: Present your entry or just reserve your country. Last month's top 5 get their choice from last month reserved, so nobody may choose these countries until they let them go: 01 Switzerland (Mainshow)
02 Australia (Affillate)
03 Italy (mondflug)
04 Germany (CandyPerfumeBoy)
05 Argentina (Leo) 15/9 | PRESENT: Pick any country that hasn't been presented yet and present your entry (ALL reservations are now expired). A maximum of 30 confirmed entries in total will be accepted.

16 - 27/9 | VOTE! Whoever fails to vote during this period will be subject to the penalties described under Late Vote and Very Late Vote

28/9| Late Vote: Whoever votes on this date will receive a 10 points penalty.

29/9 | Very Late Vote: Whoever votes on this date will receive a 15 points penalty.

Whoever fails to vote by this date

(Zurich time )

will be disqualified.



30/9 | Results



ALL RULES AND PENALTIES WILL BE STRICTLY ENFORCED




ENTRIES: Argentina (Top10) | Ángela Torres - Guapo
Australia (Affillate) | Daryl Braithwaite - Love Songs
Belgium (Colbie) | Lous and the Yakuza - Dilemme Colombia (mondflug) | Kali Uchis - Solita Czechia (cheapthrills) | Mikolas Josef - Colorado
Denmark (CandyPerfumeBoy) | Lydmor - Someone We Used To Love
France (westhammer) | Eddy de Pretto - Kid
Germany (trebor) | Mark Forster - Übermorgen
Greece (ConstantinosV) | Amaryllis - Matado
Hong Kong (KindOf) | Jackson Wang - 100 Ways
Iceland (Spartan) | Vök - Erase You
India (heppolo) | Parekh & Singh - Ghost
Japan (Spiral) | Ken Hirai - Aishiteru Netherlands (Nanda) | Davina Michelle - My Own World
Philippines (navi) | beabadoobee - Care
Poland (jszmiles) | Quebonafide feat. Daria Zawiałow - BubbleTea
Spain (maroon) | Adiós Amores - Charlotte
Sweden (Tansike) | Anna Bergendahl - Thelma And Louise Switzerland (Mainshow) | Red Moon - Dogma Ukraine (franklex) | BEZ OBMEZHEN - ZORI ZAPALALY
United Kingdom (Leo) | The Big Moon - Your Light
United States (JSparksFan) | Teyana Taylor - We Got Love (feat. Lauryn Hill) Tagging those of you who participated this year - let me know if you don't want to be tagged in future FSC posts: