Felice anno nuovo! È il 2021!
Happy new year! It's 2021!
Well, in Italy, it's 2021 - some of us are still waiting it out in 2020 for a few more hours. We return here after just a short break. In an interesting twist, the last time Italy won was when it was held in the Ukraine, which franklex hosted. And now we are in Italy again thanks to franklex. In one of the tightest top fives in history, franklex finished out 2020 winning with this banger:
I thought Venice would be a beautiful place to bring in 2021. It's one of the most famous cities in the world, where there are no cars, only gondolas as waterways serve as transportation lanes. Canals and bridges are the ways to get around the many islands that make up this beautiful city. I was lucky enough to visit several years ago, and I remember just letting myself get lost and trying to find my way around. Obviously St. Marks' Basilica and the Rialto Bridge are highlights, but I also enjoyed seeing the old Jewish section of Venice, where Jews had lived for several hundred years. It will be hard for us to not get distracted here!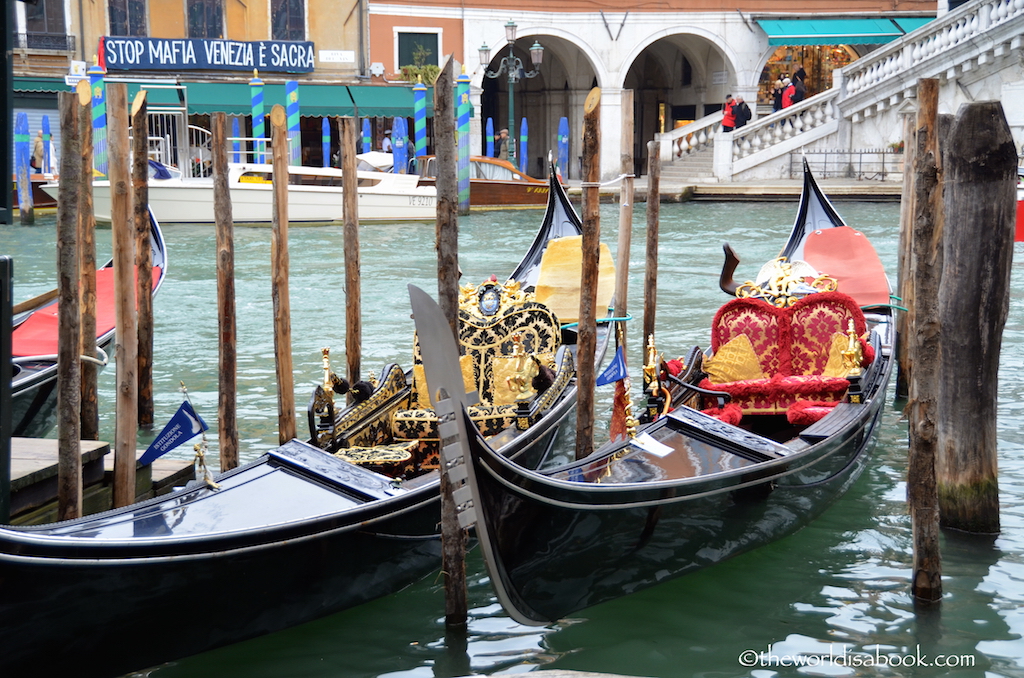 RULES 01. This is a monthly contest, modeled after Eurovision. You need to have at least 10 posts to your credit to take part.
02. You can pick any country in the world.
03. The artist you choose has either to be a citizen of the country they'll represent or to have been born there. At least HALF of the people from your act must be from the country you choose.
04. Your song must be under 10 years old. Eligible entries must have been released after January 1st, 2011.
05. Eurovision entries are not allowed. Songs from concurrent Eurovision heats are not allowed either.
06. The song cannot have been a UK/US Top 40 hit, as it would give it an unfair advantage.
07. The song can be a remix.
08. The song cannot be a cover version.
09. If your song features a sample, please state it early enough, so the other contestants can decide whether it is acceptable or not by poll.
10. You cannot vote for your own country.
11. Discussion about one's favorites during the contest is NOT ALLOWED, as it has the potential to influence the voting.
12.

PLEASE

try and choose a song not everyone would know, the point is to discover new artists.
13. If a song becomes or is found to be ineligible at any time before the voting is over, it will be disqualified.
14. Make sure you understand all the rules before you take part. You will need to devote about 2 hours of your time to this game to listen to all the entries at least once. Do a little research on your entry before you present it, be sure that it doesn't violate any rules, and check here to see if it has taken part before.

TIMELINE 01 - 15/12 | RESERVE & PRESENT: Present your entry or just reserve your country. Last month's top 5 get their choice from last month reserved, so nobody may choose these countries until they let them go: 01 Italy (franklex)
02 Finland (trebor)
03 Somalia (Spartan)
04 Lithuania (Affillate)
05 Switzerland (CandyPerfumeBoy) 16/1 | PRESENT: Pick any country that hasn't been presented yet and present your entry (ALL reservations are now expired). A maximum of 30 confirmed entries in total will be accepted.

17 - 28/1 | VOTE! Whoever fails to vote during this period will be subject to the penalties described under Late Vote and Very Late Vote

29/1 | Late Vote: Whoever votes on this date will receive a 10 points penalty.

30/1 | Very Late Vote: Whoever votes on this date will receive a 15 points penalty.

Whoever fails to vote by this date

(Venice time )

will be disqualified.



31/1 | Results



ALL RULES AND PENALTIES WILL BE STRICTLY ENFORCED




ENTRIES: Albania (Colbie) | Eugent Bushpepa - Stay With Me Tonight Australia (cheapthrills) | Hazel English - Shaking
Bulgaria (Top10) | Poli Genova - Last Night Croatia (navi) | Chasing Nord - Sonic Heart
Estonia (JSparksFan) | deLULU - Safer Than Home
France (maroon) | Voyou - Le Confort
Germany (KindOf) | Purple Disco Machine, Sophie and the Giants - Hypnotized
Greece (ConstantinosV) | Mr. Genesis's - GENESIS
Ireland (CandyPerfumeBoy) | Exiles - Autopilot (Irish Version)
Italy (Nostalgiee) | Annalisa - Tsunami Japan (Spiral) | Uru - The Last Rain
Kazakhstan (Mainshow) | Jah Khalib - Джадуа (ALT Link)
Lithuania (Affillate) | Donatas Montvydas ft. Džordana Butkutė - 17
Mongolia (trebor) | The HU - Wolf Totem
Morocco (Leo) | ABIR - Yallah
Netherlands (Spartan) | Alex Who? - Then & Now
Norway (GaGarazzi) | Ane Brun - Don't Run and Hide
Portugal (heppolo) | Ana Cláudia - Riso
Spain (mondflug) | Annie B. Sweet - Buen Viaje
Sweden (flopho) | JUNG - Follow Your Heart (ALT Link)
Ukraine (franklex) | KAZKA - Пісня Сміливих Дівчат
United Kingdom (jio) | Galaxians - Chemical Reaction Playlist courtesy of @ConstantinosV

Tagging those of you who have recently participated - let me know if you don't want to be tagged in future FSC posts: