Right, we can begin. My name is... Alfie?
Now everybody knows one thing, right, no means yes. Just like glasses come free on the NHS! I'm guessing you have to be a particular income bracket, or benefit recipient to get free glasses on the NHS - mine certainly weren't free, and I don't think they would have been had I got them back in 1996 when "
Becoming More Like Alfie
" was released. It's a huge classic from the Divine Comedy, and would have got a near perfect score in round 1 was it not that it was head to head with "Generation Sex" - which is still standing in this survivor. Anyway - it's amazing, it's a totally deserved top 5 place, but it's not our winner.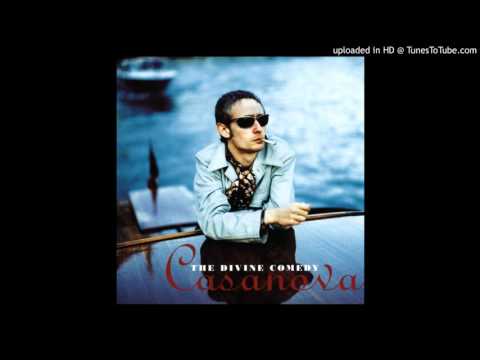 20. The Life and Soul of the Party
19. Perfect Lovesong
18. The Sweet Spot
17. At The Indie Disco
16. Regeneration
15. Tango Ballad (with Ute Lemper)
14. Bad Ambassador
13. The Pop Singer's Fear Of The Pollen Count ;99
12. Gin Soaked Boy
11. National Express
10. Arthur C. Clarke's Mysterious World
9. To Die A Virgin
8. I Like
7. Norman and Norma
6. Something For The Weekend
5. Perfection As A Hipster
4. Becoming More Like Alfie
Round 53
Generation Sex
Come Home Billy Bird
Bang Goes The Knighthood
Vote out your least favourite. The one with the most votes will miss out on the final