Welcome back to Canada thanks to cheapthrills' December 2021 runaway winning song:
La Zarra - Tu T'En Iras
Whitehorse is the capital and only city of Yukon, and the largest city in Northern Canada. It was incorporated in 1950 and is located at kilometre 1426 (Historic Mile 918) on the Alaska Highway in southern Yukon. Whitehorse's downtown and Riverdale areas occupy both shores of the Yukon River, which rises in British Columbia and meets the Bering Sea in Alaska. The city was named after the White Horse Rapids for their resemblance to the mane of a white horse, near Miles Canyon, before the river was dammed.
Because of the city's location in the Whitehorse valley and relative proximity to the Pacific Ocean, the climate is milder than comparable northern communities such as Yellowknife.At this latitude winter days are short and summer days have up to about 19 hours of daylight. Whitehorse, as reported by Guinness World Records, is the city with the least air pollution in the world.
As of the 2016 census, the population was 25,085. This represents approximately 70 percent of the entire population of Yukon Territory.
[ © Wikipedia ]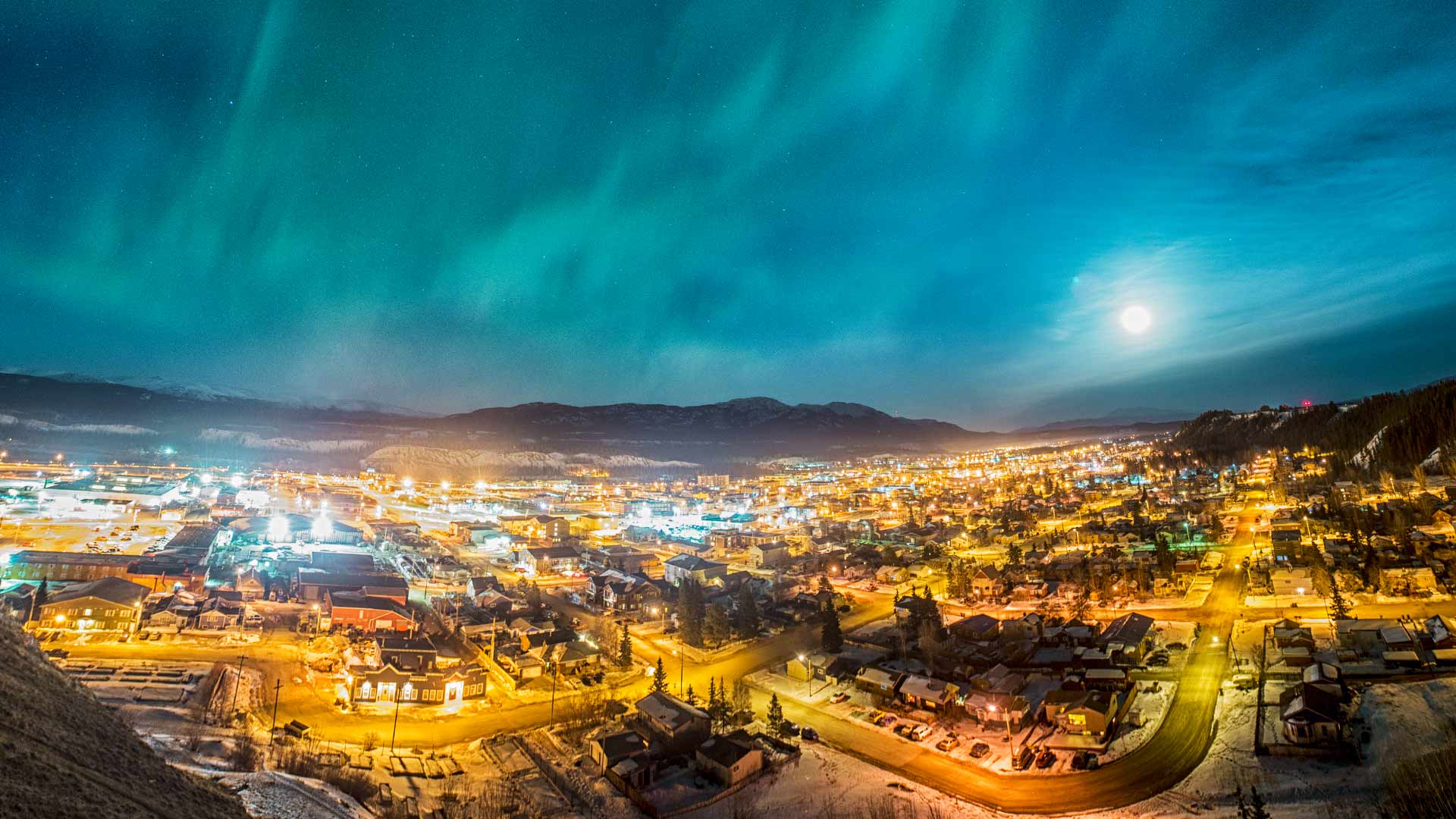 ​
RULES
01. This is a monthly contest, modeled after Eurovision. You need to have at least 10 posts to your credit to take part.
02. You can pick any country in the world.
03. The artist you choose has either to be a citizen of the country they'll represent or to have been born there. At least HALF of the people from your act must be from the country you choose.
04. Your song must be under 10 years old. Eligible entries must have been released after January 1st, 2012.
05. Eurovision entries are not allowed. Songs from concurrent Eurovision heats are not allowed either.
06. The song cannot have been a UK/US Top 40 hit, as it would give it an unfair advantage.
07. The song can be a remix.
08. The song cannot be a cover version.
09. If your song features a sample, please state it early enough, so the other contestants can decide whether it is acceptable or not by poll.
10. You cannot vote for your own country.
11. Discussion about one's favourites during the contest is NOT ALLOWED, as it has the potential to influence the voting.
12. PLEASE try and choose a song not everyone would know, the point is to discover new artists.
13. If a song becomes or is found to be ineligible at any time before the voting is over, it will be disqualified.
14. Make sure you understand all the rules before you take part. You will need to devote about 2 hours of your time to this game to listen to all the entries at least once. Do a little research on your entry before you present it, be sure that it doesn't violate any rules, and check here to see if it has taken part before.


TIMELINE
01 - 14/1 | RESERVE & PRESENT: Present your entry or just reserve your country. Last month's top 5 get their choice from last month reserved, so nobody may choose these countries until they let them go:
01 Canada (cheapthrills)
02 Israel (CandyPerfumeBoy)
03 United Kingdom (JSparksFan)
04 Ireland (heppolo)
05 United States (GaGarazzi)
15/1 | PRESENT: Pick any country that hasn't been presented yet and present your entry (ALL reservations are now expired). A maximum of 30 confirmed entries in total will be accepted.

16 - 28/1 | VOTE! Whoever fails to vote during this period will be subject to the penalties described under Late Vote and Very Late Vote

29/1| Late Vote: Whoever votes on this date will receive a 10 points penalty.

30/1 | Very Late Vote: Whoever votes on this date will receive a 15 points penalty. Whoever fails to vote by this date (Whitehorse) will be disqualified.

31/1 | Results

ALL RULES AND PENALTIES WILL BE STRICTLY ENFORCED

ENTRIES:

Albania (Nanda) |
Luana Vjollca - 1 Mijë Vjet
Argentina (Leo) |
Bandalos Chinos - Vamonos De Viaje
Australia (Spartan) |
Alfie Arcuri & Cam Nacson - Handsome Man
Burundi (maroon) |
Gaël Faye - Chalouper
Canada (cheapthrills) | Ann Vriend - Get Back To Me
Colombia (Affillate) | Sebastián Yatra - Tacones Rojos
Croatia (navi) | Tús Nua - Lights Out
Denmark (KindOf) | Mathilde - Blue Light
France (flopho) | Janie - Petite Blonde
Germany (CandyPerfumeBoy) |
Drangsal - Urlaub Von Mir
Italy (heppolo) | Erio - Amore Vero
Japan (Spiral) |
The fin. - Outer Ego
Malta (Nost) | Aidan - Naħseb Fik
Mexico (Top10) | Danna Paola - Kaprichosa
Netherlands (Thriller) | Davina Michelle - Hyper
Norway (ConstantinosV) | Aurora - Everything Matters (feat. Pomme)
Philippines (xtofer) |
Ylona Garcia - All That
Poland (jszmiles) |
Gawryle - Harnaś Ice Tea
Saudi Arabia (Mainshow) | Alewya - Play
South Korea (Colbie) |
Woozi - Ruby
Spain (mondflug) | Marta Sánchez - The Moment Of Your Life (feat. DJ Nano)
Sweden (Zeph) | Tove Styrke - Mood Swings
Switzerland (trebor) | Zian - Old Again
Ukraine (franklex) | Artem Pyvovarov - Mirazh (Mirage)
United Kingdom (JSparksFan) | Lianne La Havas - Bittersweet
United States (GaGarazzi) |
Magdalena Bay - Chaeri
PLAYLIST
courtesy of ConstantinosV