日本で夏を楽しむ時が来ました! 大阪へようこそ!
It's time to enjoy summer in Japan. Welcome to Osaka!
We come to Japan courtesy of a familiar face. The last time we were in Japan was five years ago and it was also because of this singer. In fact, the only time we've been to Japan in the last decade is because of Rina Sawayama. This time, Rina did with this Thriller submission:
As far as things to do in Osaka, there's a huge nightlife at the Dotonburi landmark in the commercial district. You'll probably find me there, though there's lots of temples, a castle, and even a ferris wheel you can check out downtown. And, this is closer to Tokyo than Osaka, but I would remiss if I didn't mention the monkey spa - apparently in the 1960s, the snow monkeys in Japan learned about relaxing in the hot springs and OMG, the video is amazing. Road trip, anyone?
As for food, I'm definitely going to search out the top sushi options out there as Zeph suggested, but it appears one food that's extremely associated with Osaka is takoyaki - fried and diced octopus balls! Yes, please! If fried balls disinterest you, there's also a delicious looking savory pancake called okonomiyaki that is also popular in the area. If you don't like either of these things, feel free to blame Rina Sawayama.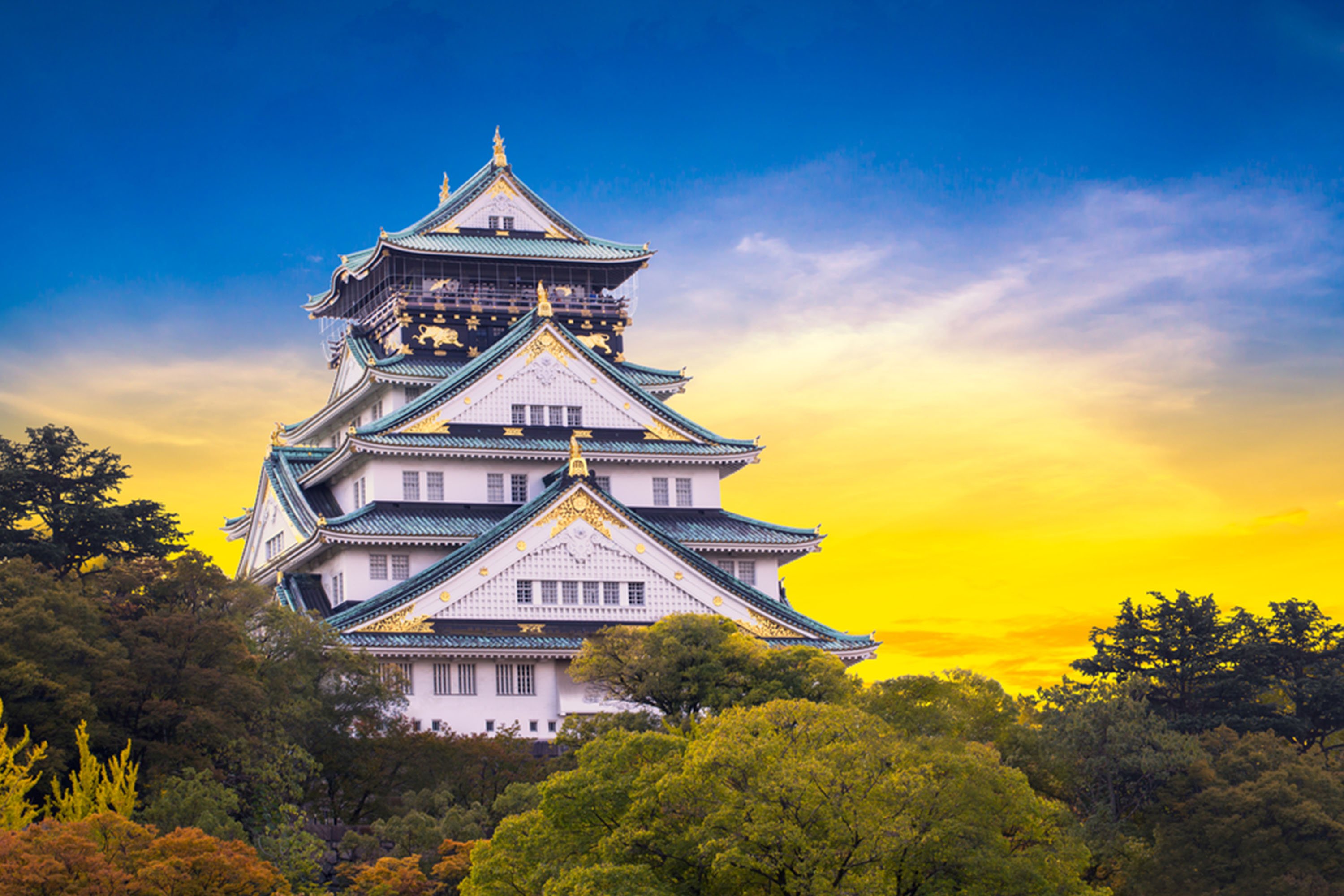 RULES 01. This is a monthly contest, modeled after Eurovision. You need to have at least 10 posts to your credit to take part.
02. You can pick any country in the world.
03. The artist you choose has either to be a citizen of the country they'll represent or to have been born there. At least HALF of the people from your act must be from the country you choose.
04. Your song must be under 10 years old. Eligible entries must have been released after January 1st, 2012.
05. Eurovision entries are not allowed. Songs from concurrent Eurovision heats are not allowed either.
06. The song cannot have been a UK/US Top 40 hit, as it would give it an unfair advantage.
07. The song can be a remix.
08. The song cannot be a cover version.
09. If your song features a sample, please state it early enough, so the other contestants can decide whether it is acceptable or not by poll.
10. You cannot vote for your own country.
11. Discussion about one's favorites during the contest is NOT ALLOWED, as it has the potential to influence the voting.
12.

PLEASE

try and choose a song not everyone would know, the point is to discover new artists.
13. If a song becomes or is found to be ineligible at any time before the voting is over, it will be disqualified.
14. Make sure you understand all the rules before you take part. You will need to devote about 2 hours of your time to this game to listen to all the entries at least once. Do a little research on your entry before you present it, be sure that it doesn't violate any rules, and check here to see if it has taken part before.

TIMELINE 01 - 17/7 | RESERVE & PRESENT: Present your entry or just reserve your country. Last month's top 5 get their choice from last month reserved, so nobody may choose these countries until they let them go: 01 Japan (Thriller)
02 Italy (mondflug)
03 Sweden (CandyPerfumeBoy)
04 Brazil (trebor)
05 New Zealand (Affillate) 18/7 | PRESENT: Pick any country that hasn't been presented yet and present your entry (ALL reservations are now expired). A maximum of 30 confirmed entries in total will be accepted.

18/7- 30/7 | VOTE! Whoever fails to vote during this period will be subject to the penalties described under Late Vote and Very Late Vote

31/7 | Very Late Vote: Whoever votes on this date will receive a 15 points penalty.

Whoever fails to vote by this date

(Osaka time)

will be disqualified.



31/7 (11:59PM Osaka time) | Results

ALL RULES AND PENALTIES WILL BE STRICTLY ENFORCED

ENTRIES: Argentina (Leo) | Tini & L-Gante - El Bar
Australia (JSparksFan) | Josef Salvat - Islands
Belgium (navi) | Tamino - Fascination
Canada (CandyPerfumeBoy) | POESY - Diamonds
Estonia (Spartan) | Vajé - Home
France (GaGarazzi) | Mylène Farmer - Désobéissance Germany (mondflug) | Purple Disco Machine, Sophie and the Giants - In The Dark
Iceland (KindOf) | Thorsteinn Einarsson - Runaway
Italy (maroon) | Jovanotti - Mediterraneo
Japan (heppolo) | Moodoïd & Wednesday Campanella - Langage
Malaysia (Spiral) | Nuha Bahrin, Naufal Azrin - CASABLANCA
Netherlands (Colbie) | Rochelle - Ocean New Zealand (Affillate) | Ladyhawke & BROODS - Guilty Love
North Macedonia (Mainshow) | Antonia Gigovska - ATLANTIDA
Philippines (xtofer) | Maymay Entrata - AMAKABOGERA
Romania (Lipsum) | Subcarpați - Dă cu arcu
Russia (ConstantinosV) | Little Big - Generation Cancellation Slovenia (flopho) | zalagasper ft. Blackpanda - carta
Spain (Nost) | Ana Mena - Mezzanotte
Sweden (trebor) | In Flames - Stay With Me
Switzerland (Zeph) | ILIRA - Another Heart
Ukraine (franklex) | PROBASS ∆ HARDI - Cossaks are going! (feat. ANNA BULAT)
United Kingdom (Thriller) | Sea Girls - Hometown
United States (cheapthrills) | Ashe - Angry Woman

Tagging those of you who have recently posted - let me know if you don't want to be tagged in future FSC posts: