Guten Tag! Es ist ein weiterer Tag in Deutschland!
Good Afternoon! It's another day in Germany!
We're practically staying put this month as Germany continues what has been a domination in the 2020s. This was the 11th win overall for Germany, the 5th so far this decade, and the second time ever (both in the 2020s) that Germany has garnered back-to-back wins. It's all thanks to this song from Mainshow, who just nosed out the competition with this song:
But this time it's a much shorter trip, and in fact, we can just take a bus to get there, which will save some money in these inflationary times. Only 20 miles away from Dortmund is Essen, a city of similar size and in the same state of North Rhine Westphalia.
Despite the name, Essen has not been known for its gourmet food, but rather its industrialization. So much so that it was a target during World War II where arms were being manufactured. In fact, a decoy factory was built to confuse the Allied forces. Essen may be out of the arms business today, but still remains a highly productive center of industry.
As for landmarks and things to do in Essen, I'm finding that even though Dortmund is just 20 miles away, Essen has a lot more going on. They have a landmark symbolic of industry in the form of the coal mine tower of Zollverein, which today has a museum about the area. There is also a beautiful synagogue, which somehow survived World War II, hence preserving a type of architecture that is difficult to see in Germany. Or you could check out the sprawling gardens and home of the Villa Hugel, a former estate once owned by the now-forgotten Krupp family, who were engineers of industry, particularly with weaponry.
[cen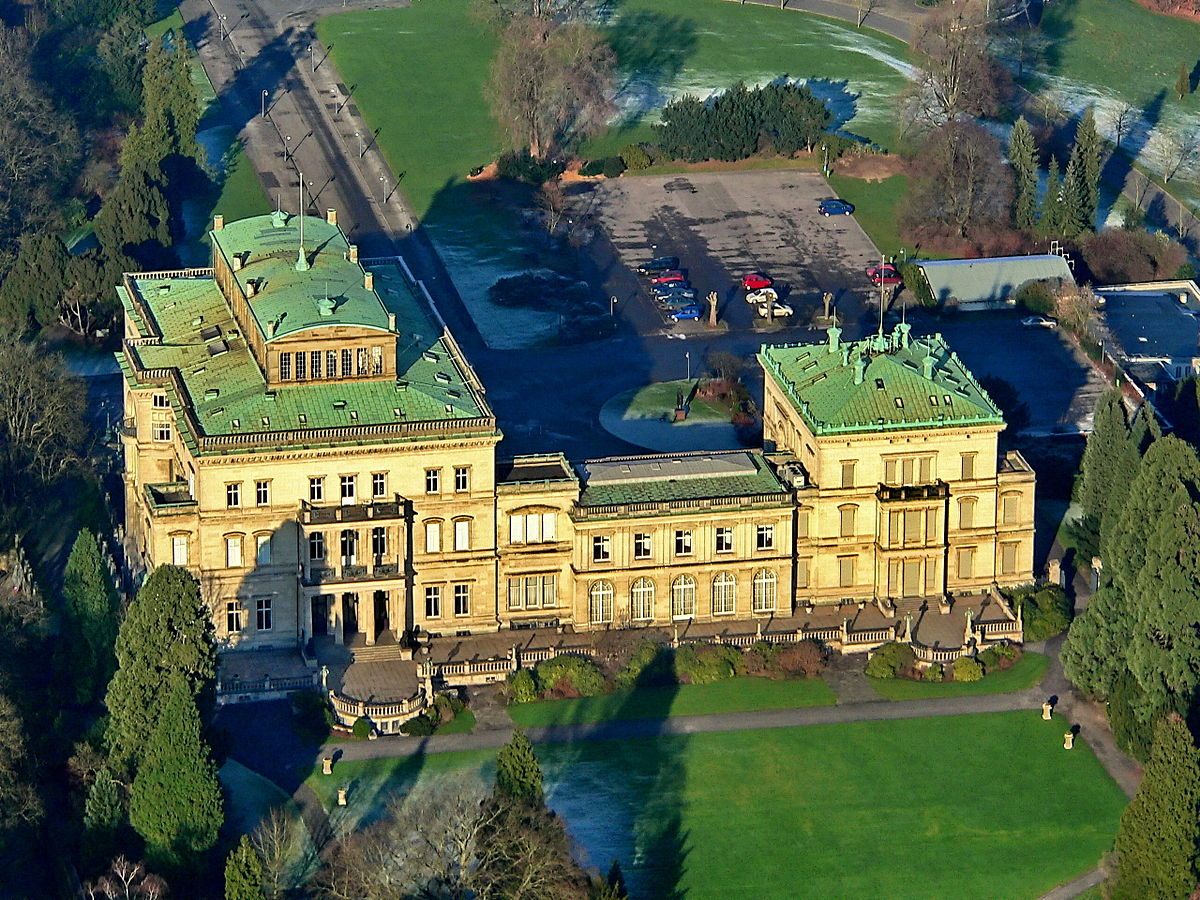 RULES 01. This is a monthly contest, modeled after Eurovision. You need to have at least 10 posts to your credit to take part.
02. You can pick any country in the world.
03. The artist you choose has either to be a citizen of the country they'll represent or to have been born there. At least HALF of the people from your act must be from the country you choose.
04. Your song must be over 10 years old. For Retro FSC 2021, eligible entries must have been released before January 1st, 2012.
05. Eurovision entries are not allowed. Songs from concurrent Eurovision heats are not allowed either.
06. The song cannot have been a UK/US Top 40 hit, as it would give it an unfair advantage.
07. The song can be a remix.
08. The song cannot be a cover version.
09. If your song features a sample, please state it early enough, so the other contestants can decide whether it is acceptable or not by poll.
10. You cannot vote for your own country.
11. Discussion about one's favourites during the contest is NOT ALLOWED, as it has the potential to influence the voting.
12.

PLEASE

try and choose a song not everyone would know, the point is to discover new artists.
13. If a song becomes or is found to be ineligible at any time before the voting is over, it will be disqualified.
14. Make sure you understand all the rules before you take part. You will need to devote about 2 hours of your time to this game to listen to all the entries at least once. Do a little research on your entry before you present it, be sure that it doesn't violate any rules, and check here to see if it has taken part before.

TIMELINE 01 - 14/9 | RESERVE & PRESENT: Present your entry or just reserve your country. Last month's top 5 get their choice from last month reserved, so nobody may choose these countries until they let them go: 01 Germany (Mainshow)
02 Benin Spartan
03 Japan (Spiral)
04 Denmark (Zeph)
05 Italy (Leo) 15/9 | PRESENT: Pick any country that hasn't been presented yet and present your entry (ALL reservations are now expired). A maximum of 30 confirmed entries in total will be accepted.

16 - 27/9 | VOTE! Whoever fails to vote during this period will be subject to the penalties described under Late Vote and Very Late Vote

28/9 | Late Vote: Whoever votes on this date will receive a 10 points penalty.

29/9 | Very Late Vote: Whoever votes on this date will receive a 15 points penalty.

Whoever fails to vote by this date

(Essen time )

will be disqualified.



30/9 | Results



ALL RULES AND PENALTIES WILL BE STRICTLY ENFORCED




ENTRIES: Argentina (cheapthrills) | Nathy Peluso - Mafiosa
Australia (GaGarazzi) | Vera Blue - Temper
Austria (Spartan) | KØLEEN - World Keeps Turning
Belgium (maroon) | Warhaus - Open Window Canada (Affillate) | Carly Rae Jepsen - Beach House
France (Lipsum) | Christine and the Queens - La Vita Nuova ft. Christina Polachek
Germany (Mainshow) | Domiziana - Ohne Benzin
Ireland (KindOf) | Amy Michelle - Welcome To the Sideline
Italy (trebor) | La Rappresentante di Lista - Diva
Japan (Spiral) | Yuuri - Dried Flowers
Mexico (Leo) | Julieta Venegas - Te Encontre
Moldova (Zeph) | Eva Timush - Tattoo
Netherlands (jszmiles) | Tinlicker ft.Thomas Oliver - Soon You'll be Gone
New Zealand (heppolo) | Shihad - Think You're So Free
North Macedonia (navi) | Mizar - Večna praznina
Philippines (xtofer) | SB19 - WYAT (Where You At)
Poland (chris975) | Ralph Kaminski - Bal u Rafala
South Korea (Colbie) | Key - Gasoline
Spain (mondflug) | Rigoberta Bandini - Ay Mamá
Sri Lanka (flopho) | Priya Ragu - Lockdown
Sweden (CandyPerfumeBoy) | First Aid Kit - Out of My Head
Ukraine (franklex) | Artem Pyvovarov x DOROFEEVA - Dumy
United Kingdom (Thriller) | Self Esteem - You Forever (Alt Link)
United States (JSparksFan) | MisterWives - Easy