日本からメリークリスマスとハッピーニューイヤー!
Nihon kara merīkurisumasu to happīnyūiyā!
Merry Christmas and Happy New Year from Japan!
Just a few months ago, we got to return to Japan for the first time in years and enjoy an Osaka summer. We've come back a little quicker this time and will get to enjoy a Sapporo winter here as well. It's all thanks to November's winner, a song in which Mitski requested to be loved more, and the voters honored her request:
After a couple months in North America, we head over the Pacific to the capital of Japan's Hokkaido, Sapporo. I hope you all love the snow as much as I do. Because we're going to have to deal with a lot of it. Sapporo is the second snowiest city
in the world
(only behind fellow Japanese city Aomori on Honshu) for its population (over 100k). On top of that, December is Sapporo's snowiest month so we'll definitely get our fill. In fact, it's snowing in Sapporo right now, so this month should be a treat for those of you who prefer a white Christmas.
Snow is a good thing here! There is plenty of skiing and snowboarding to be had. And world class skiing at that - this year marked the 50th anniversary of the 1972 Winter Olympics, which Sapporo hosted. it was the first time the Winter Olympics were hosted outside of Europe or North America.
As we'll be here for Christmas, there is plenty of holiday activity here, even though Japan doesn't observe Christmas as an actual holiday that people get off - and it's treated more as an aesthetically pleasing commercial holiday than a religious one. The big holiday is really New Year's, but we;ll be here for that too, celebrating the new year ahead of much of the world. As for how to celebrate the holidays, there's Japan's take on a German market here and beautifully decorated "illuminations" - or areas to enjoy the lights.
As far as food and drink, well, I know you had your fill of iceberg beer last month, but the world famous Sapporo brewery is here. For a traditional Christmas dinner, you can have the local delicacy of.... wait, what? Kentucky Fried Chicken??? OK?? Well, I don't know what marketing mastermind convinced an entire country in the 1970s that KFC is traditional Christmas food in any capacity, but it's an absolute must for Christmas here, and you better get your order in now before you're too late.
Luckily, we have a whole month to enjoy the real Japanese cuisine - Sapporo has great sea food and a local soup curry. You can also check out Hachikyo, if you crave a culinary challenge - here, you have to pay a fine if you leave even one grain of rice uneaten. And instead of Canada's sour cloudberries, we have the more delicious berries called haksup here.
I had one more culinary excursion to recommend, but sadly, I understand the Dog's Sweet Potato Stand is no longer. It used to be a wonderful place to talk shop with the owner, Ken-Kun. Ken-Kun passed away last year, but was a mental giant of a restauranteur who well, was a Shiba Inu. Yes, a dog ran this shop without assistance. And in a genius marketing ploy, he wouldn't make change for you, claiming dogs couldn't perform this function.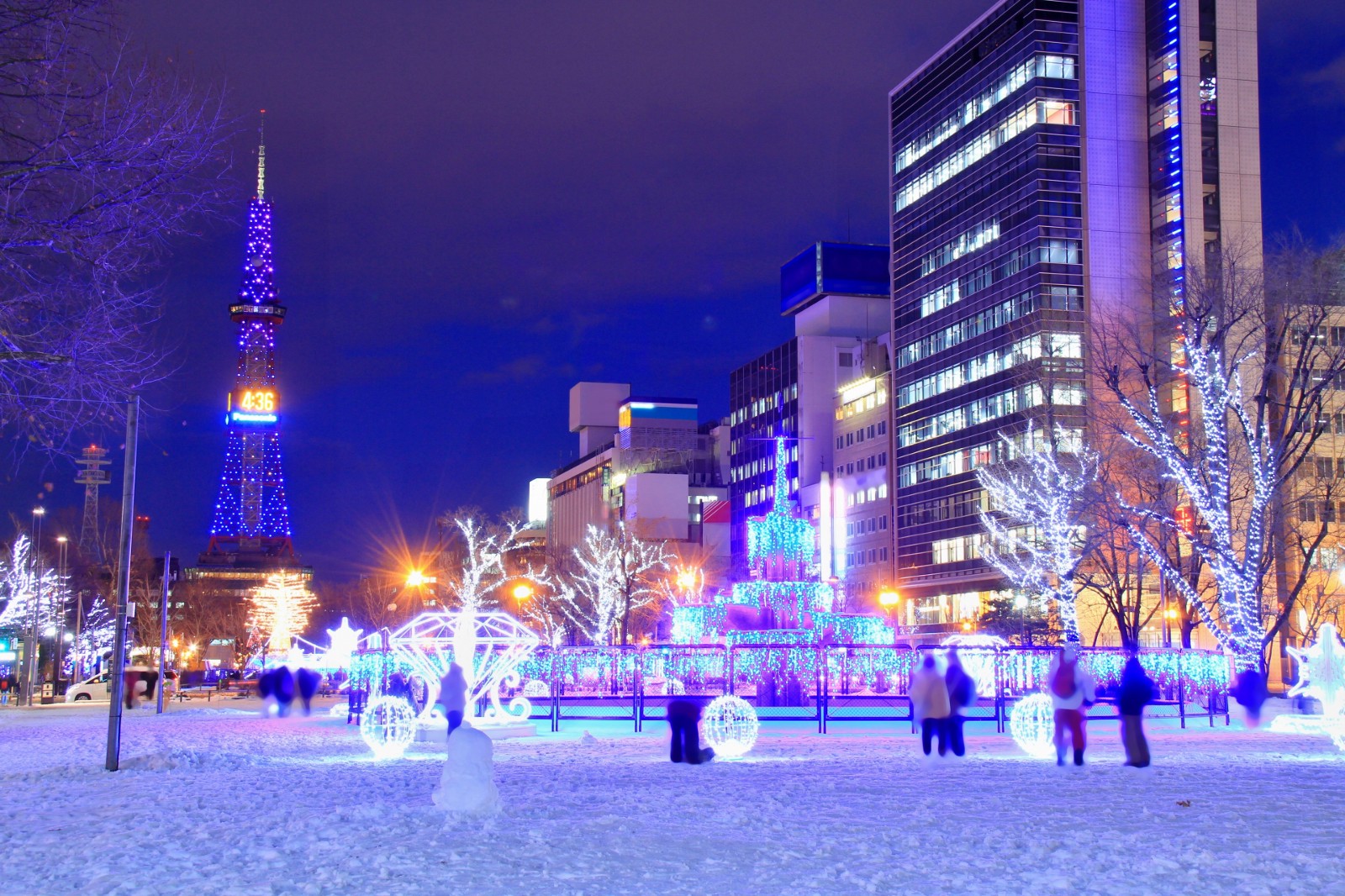 RULES 01. This is a monthly contest, modeled after Eurovision. You need to have at least 10 posts to your credit to take part.
02. You can pick any country in the world.
03. The artist you choose has either to be a citizen of the country they'll represent or to have been born there. At least HALF of the people from your act must be from the country you choose.
04. Your song must be under 10 years old. Eligible entries must have been released after January 1st, 2012.
05. Eurovision entries are not allowed. Songs from concurrent Eurovision heats are not allowed either.
06. The song cannot have been a UK/US Top 40 hit, as it would give it an unfair advantage.
07. The song can be a remix.
08. The song cannot be a cover version.
09. If your song features a sample, please state it early enough, so the other contestants can decide whether it is acceptable or not by poll.
10. You cannot vote for your own country.
11. Discussion about one's favourites during the contest is NOT ALLOWED, as it has the potential to influence the voting.
12.

PLEASE

try and choose a song not everyone would know, the point is to discover new artists.
13. If a song becomes or is found to be ineligible at any time before the voting is over, it will be disqualified.
14. Make sure you understand all the rules before you take part. You will need to devote about 2 hours of your time to this game to listen to all the entries at least once. Do a little research on your entry before you present it, be sure that it doesn't violate any rules, and check here to see if it has taken part before.

TIMELINE 01 - 15/12 | RESERVE & PRESENT: Present your entry or just reserve your country. Last month's top 5 get their choice from last month reserved, so nobody may choose these countries until they let them go: 01 Japan (cheapthrills)
02 France (GaGarazzi)
03 Belgium (ConstantinosV)
04 Sweden (Zeph)
05 New Zealand (heppolo) 15/12 | PRESENT: Pick any country that hasn't been presented yet and present your entry (ALL reservations are now expired). A maximum of 30 confirmed entries in total will be accepted.

16- 28/12 | VOTE! Whoever fails to vote during this period will be subject to the penalties described under Late Vote and Very Late Vote

29/12 | Late Vote: Whoever votes on this date will receive a 10 points penalty.

30/12 | Very Late Vote: Whoever votes on this date will receive a 15 points penalty.

Whoever fails to vote by this date

(Sapporo time)

will be disqualified.



31/12 | Results

ALL RULES AND PENALTIES WILL BE STRICTLY ENFORCED


ENTRIES: Australia (Thriller) | Confidence Man - Luvin U Is Easy
Canada (KindOf) | Dear Rouge - Gimme Spirit
Denmark (CandyPerfumeBoy) | Amber Van Day & Alexander Oscar - Get 2 Love
France (GaGarazzi) | Suzane - C(l)it Is Good
Germany (Mainshow) | KARO LYNN - A Line In My Skin
Greece (ConstantinosV) | Leon of Athens - Kymata
Ireland (Affillate) | The Script - Dare You To Doubt Me
Italy (heppolo) | Fast Animals and Slow Kids - Stupida Canzone
Japan (Spiral) | Ayumu Imazu - Sunshower
Netherlands (cheapthrills) | HAEVN - Mind Games
Nigeria (JSparksFan) | Ayra Starr - Bloody Samaritan
Norway (Zeph) | Fever — bby ivy
Philippines (xtofer) | 13C - Di
Russia (mondflug) | Vlad2K - Ty ne takaja, kak vse Serbia (navi) | There. - Temporal Disfiguration
South Korea (Colbie) | Kwon Eunbi - Underwater
Sweden (trebor) | Sabaton - Christmas Truce
Spain (maroon) | Guitarricadelafuente - Quien encendió la luz
Taiwan (jordi_89) | Jolin Tsai - Ugly Beauty
Turkey (flopho) | Selin - Gidip Gel
Ukraine (franklex) | Tember Blanche - Yak den posune nich
United Kingdom (Spartan) | JB Stark f/ Kestra - Trumpets
United States (Leo) | Binki - Clay Pigeon