Zdravo! Dobrodošli u Hrvatsku! Hello! Welcome to Croatia!


FSC visits this country for the first time! Our retro contest will be held in Croatia, which got this win last month courtesy of [MENTION=36312]navi[/MENTION] , who crushed the competition with this gem:


Zagreb lies close to the Adriatic and has over a million people in the metro area. The nice thing for us voters in Zagreb is that the Grič cannon is fired everyday to mark when it is noon, so you really have no excuse for being late this month
As far as things to do while you pass the time, well, I mean, it's a big city so there are museums (if you're feeling particularly lonely, the Museum of Broken Relationships might give you solace) and beautiful city squares, but for my money, I'm going to walk around the city in pursuit of finding the Devet pogleda, or Nine Views, a city wide art installation of the solar system. Or perhaps the Villa Rebar, the ruins of a former dictator where you can descend into some secret tunnels, though Google says that's closed so wish me luck.
Also, apparently there is some called štrukli , a cottage cheese strudel which looks delicious.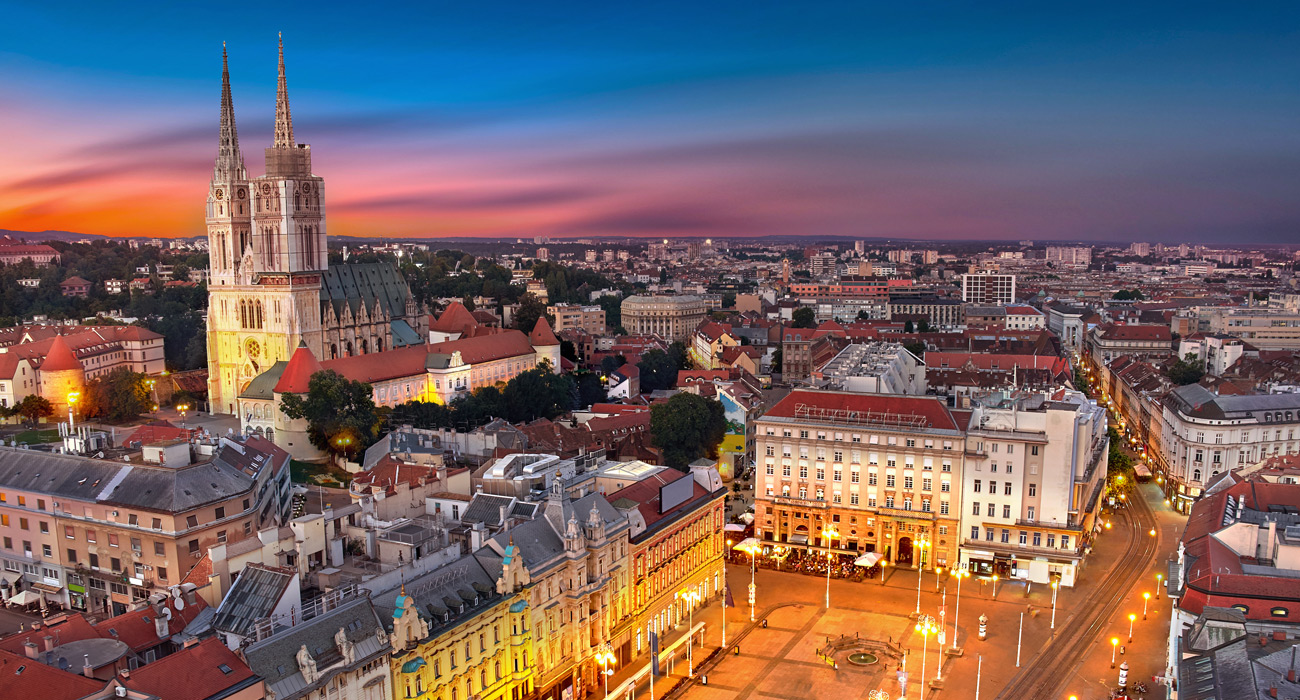 As a reminder, this is Retro Month, so please take care with the release date of your entry.




RULES

01. This is a monthly contest, modeled after Eurovision. You need to have at least 10 posts to your credit to take part.
02. You can pick any country in the world.
03. The artist you choose has either to be a citizen of the country they'll represent or to have been born there. At least HALF of the people from your act must be from the country you choose.
04. Your song must be over 10 years old. For Retro FSC 2019, eligible entries must have been released before January 1st, 2009.
05. Eurovision entries are not allowed. Songs from concurrent Eurovision heats are not allowed either.
06. The song cannot have been a UK/US Top 40 hit, as it would give it an unfair advantage.
07. The song can be a remix.
08. The song cannot be a cover version.
09. If your song features a sample, please state it early enough, so the other contestants can decide whether it is acceptable or not by poll.
10. You cannot vote for your own country.
11. Discussion about one's favorites during the contest is NOT ALLOWED, as it has the potential to influence the voting.
12.

PLEASE

try and choose a song not everyone would know, the point is to discover new artists.
13. If a song becomes or is found to be ineligible at any time before the voting is over, it will be disqualified.
14. Make sure you understand all the rules before you take part. You will need to devote about 2 hours of your time to this game to listen to all the entries at least once. Do a little research on your entry before you present it, be sure that it doesn't violate any rules, and check here to see if it has taken part before.
TIMELINE 01 - 14/8 | RESERVE & PRESENT: Present your entry or just reserve your country. Last month's top 5 get their choice from last month reserved, so nobody may choose these countries until they let them go:

01. Croatia (navi)
02. Greece (ConstantinosV)
03. Ukraine (franklex)
04. Australia (CandyPerfumeBoy)
05. Albania (Nanda)


15/8 PRESENT - All reservations are now expired. This is the final date to present an entry.

16 - 28/8| VOTE! Whoever fails to vote during this period cannot participate in the following contest.

29/8 | Late Vote: Whoever votes on this date will receive a 10 points penalty.

30/8 | Very Late Vote: Whoever votes on this date will receive a 15 points penalty. Whoever fails to vote by this date (Zagreb time) will be disqualified.

31/8 | Results


ALL RULES AND PENALTIES WILL BE STRICTLY ENFORCED




ENTRIES:



Argentina (HC55555) - Bandana - Guapas
Australia - Affillate - 1927 - If I Could
Belarus (heppolo) - Merry Poppins - Kartinki (Pictures)
Bulgaria (Top10) - Star Tattooed feat. Ava - Make Me High
Croatia (navi) - Laufer - Budi Moja Voda
France (trebor) - Taxi Girl - Cherchez Le Garçon
Germany (CandyPerfumeBoy) - X-Perience - A Neverending Dream
Greece (ConstantinosV) - Μάρω Κοντού - I mavri ford
Ireland (westhammer) - Director - Reconnect
Italy (jio) - Lucio Battisti - Una Giornata Uggiosa
Lithuania (Undercover) - Foje - Laužo Šviesa
Malaysia (Spiral) - Noraniza Idris - Dondang Dendang
Netherlands (Nanda) - 2 Brothers on the 4th floor - Dreams (Will come alive)
New Zealand (Mainshow) - Sola Rosa - Turn Around (feat. Iva Lamkum)
Poland (jszmiles) - Majka Jeżowska - A Ja Wolę Moją Mamę
Spain (mondflug) - Presuntos implicados : Alma de blues
Sweden (KindOf) - Jennifer Brown - Tuesday Afternoon
Ukraine (franklex) - Антитіла - БудуВуду
United States (cheapthrills) - Eric Hutchinson - You Don't Have to Believe Me