UKMIXTAPES VOL.3 // ROUND 8 RESULTS


SONG OF THE ROUND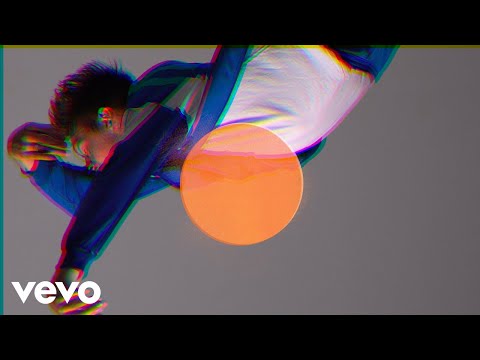 | | | | | | |
| --- | --- | --- | --- | --- | --- |
| 1 | half·alive - Pure Gold | [TREBOR] | 3.13 | | |
| 2 | Mika - Good Guys | [WAYNE] | 3.06 | | |
| 3 | Dusty Springfield - Spooky | [CHEAPTHRILLS] | 3.00 | | |
| 4 | Katie Melua - Spiders Web | [SPARTAN] | 2.88 | | |
| 5 | Wafia - I'm Good | [SILENTDREAM] | 2.69 | 4,6 | |
| 6 | Tatianna - Hurt My Feelings | [TANSIKE] | 2.69 | 4,5 | |
| 7 | Dreamcatcher - déjà vu | [COLBIE] | 2.63 | | |
| 8 | Da-Ice - Into You | [SPIRAL] | 2.44 | | |
| 9 | Mitski - Your Best American Girl | [URBANMUSIK] | 2.38 | 5 | |
| 10 | Human Nature - Wishes | [AFFILLATE] | 2.38 | 3 | |
| 11 | Debbie Gibson - Where I Wanna Be | [RAYRAY] | 2.31 | | |
| 12 | Studentes - Pavasaris Ziema | [LASTDREAMER] | 2.25 | 4 | |
| 13 | Terror Jr - Happy Place | [JSPARKSFAN] | 2.25 | 3 | |
| 14 | Justin Timberlake - True Blood | [EROTICA] | 2.19 | | |
| 15 | Austra - Beyond A Mortal | [GAGARAZZI] | 2.00 | | |
| 16 | bp valenzuela feat. August Wahh and No Rome - bbgirl | [XTOFER] | 1.75 | | |
| | | | | | | | | | |
| --- | --- | --- | --- | --- | --- | --- | --- | --- | --- |
| R1 | R2 | R3 | R4 | R5 | R6 | R7 | R8 | | |
| 4 | 2 | 1 | 1 | 1 | 1 | 1 | 1 | [WAYNE] | 3.03 |
| 1 | 1 | 2 | 2 | 2 | 2 | 2 | 2 | [SILENTDREAM] | 2.77 |
| 3 | 5 | 6 | 9 | 7 | 3 | 3 | 3 | [TANSIKE] | 2.71 |
| 2 | 4 | 3 | 4 | 3 | 5 | 6 | 4 | [SPARTAN] | 2.68 |
| 9 | 12 | 9 | 5 | 6 | 6 | 5 | 5 | [RAYRAY] | 2.63 |
| 5 | 7 | 5 | 6 | 5 | 4 | 4 | 6 | [GAGARAZZI] | 2.62 |
| 11 | 9 | 10 | 11 | 10 | 8 | 8 | 7 | [CHEAPTHRILLS] | 2.60 |
| 7 | 3 | 4 | 3 | 4 | 7 | 7 | 8 | [AFFILLATE] | 2.58 |
| 14 | 8 | 7 | 7 | 8 | 10 | 9 | 9 | [COLBIE] | 2.53 |
| 8 | 10 | 11 | 12 | 12 | 12 | 12 | 10 | [TREBOR] | 2.50 |
| 13 | 6 | 8 | 8 | 9 | 9 | 10 | 11 | [SPIRAL] | 2.46 |
| 6 | 11 | 12 | 10 | 11 | 11 | 11 | 12 | [JSPARKSFAN] | 2.43 |
| 12 | 13 | 13 | 13 | 13 | 13 | 13 | 13 | [EROTICA] | 2.27 |
| 10 | 14 | 14 | 14 | 15 | 15 | 15 | 14 | [URBANMUSIK] | 2.14 |
| 16 | 16 | 15 | 15 | 14 | 14 | 14 | 15 | [XTOFER] | 2.10 |
| 15 | 15 | 16 | 16 | 16 | 16 | 16 | 16 | [LASTDREAMER] | 1.98 |
trebor has the Song of the Round in Round 8 with half.alive - Pure Gold, and Jumps two places in the Leaderboard. Spartan also rises two, While Gagarazzi drops two positions. The rest were unchanged or only one place shifts with two rounds to go. Fixed a typo in the last update (it was the R7 tiebreak not R6).
I had Human Nature, good timing they also ended up being last years Hall of Fame Inductees at the ARIA Awards in November and received Order of Australia medals in the 2019 Australia Day honours earlier in the year.
They didn't perform Wishes at last years ARIA's (although their #3 peak 1997 hit with John Farnham
'Everytime You Cry'
as Gagarazzi mentioned;
did appear in their little medley performance
). and their 'Still Telling Everybody' GH compilation released recently reached #3.
They had some great songs off that debut album such as
Got It Goin' On
&
the title track
, they also went full on Boy band with
He Don't Love You
for their third album (video features a cameo by Holly Valance!) which was painstakingly obvious they went for the N*SYNC vibe that was big around that time circa 2000/01.
*(again if these links are geolocked theres a few alt audio links and such around through search, IIRC there was an alt version video for GotItGoinOn as well but anyways.)
By 2005 however they released a Motown Covers album which was very successful (went to #1), and they've stayed in that kindof wheelhouse pretty much ever since, releasing several covers albums (few of which have reached #1 or gone top 5 on the ARIA Album chart, most of the 2010's ones were covers of songs from the 1950's/60's with an original song or so thrown in on some). They also have had a big Vegas residency started in 2009.
Finally that connection with Anthony Callea I mentioned?
he sang Wishes as his Audition for Australian Idol in 2004
(he had previously popped up auditioning for Popstars).
ROUND 9 COMING SOON