pic from: https://www.ukmix.org/showthread.php...urvivor-WINNER
Welcome to the Redux survivor for the British boy band
Five
, formed in 1997 by the same team that managed the Spice Girls (I remember this, early on I recall them being thought of as the 'Spice
Boys
' LOL).
Anyhow, they had 3 albums a few #1's before splitting in late 2001. Reuniting for 2013's
The Big Reunion
doco-series.
Last time, (plus I'll reuse the banner from that thread with credit if I may)
When The Lights Go Out took the crown. It also included some of Abz solo singles, but this time to pad it out (they only have 13 main singles) I'll do a full discography sweep.
Was going to go with the extended tracklist for the 2001 GH and then maybe the 2016 'Best of' 2 disc compilation, But I think I'll do like with the Muse Survivor by a album by album + extras sweep then a pre round to include to the final tracklist. They only have 3 albums so should be quick and easy enough to go through.
I also found a video to go with a megamix that includes most of their songs ( theres some which are first two albums centric only) on youtube to kick things off.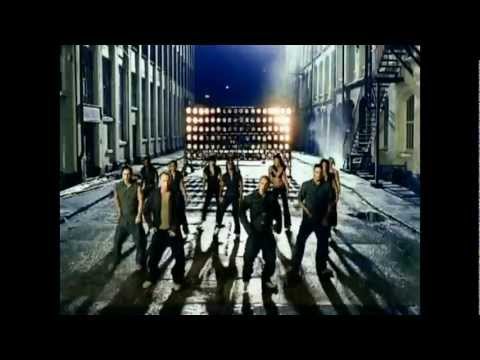 Five Discography
Singles Included:
Slam Dunk (Da Funk)
When the Lights Go Out
Got the Feelin
Everybody Get Up
It's the Things You Do
Until the Time Is Through
If Ya Gettin' Down
Keep On Movin
Don't Wanna Let You Go
We Will Rock You (with Queen)
Let's Dance
Closer to Me
Rock the Party
I'll also include the 2 promo singles and US single from the first album, and the Soundtrack song;
How Do Ya Feel
Don't Fight It Baby
When I Remember When
Inspector Gadget
And the original song from the 2001 GH
Set Me Free
First pre round coming in a few.