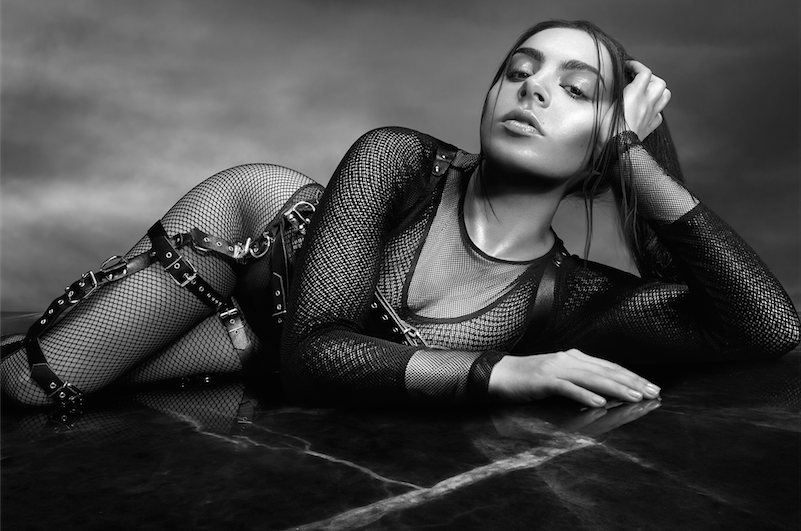 For Charli XCX, more is always more. In the past couple of years, the U.K. pop singer's credits have run the gamut of genre, from pop smashes with Icona Pop and Iggy Azalea, collabs with electropop legends like Giorgio Moroder and Simon Le Bon, as well as an unexpected, pum pum-patting feature with Ty Dolla $ign. XCX brings a bratty power-pop style to her collabs, where lyrics are shouted as much as sung, as if with a don't-****-with-me lip curl.

As well as recently making a documentary about sexism in the music industry, XCX has also been working to start her own label, Vroom Vroom Recordings, which is announced today. She'll release a new 4-track EP, Vroom Vroom, through the imprint this Friday, with the title track produced by pop producer SOPHIE. Listen to it below, alongside tracks from London-based duo RIVRS and U.K. singer Cuckoolander (both of which are coming soon on the label).
STREAM THE TITLE TRACK VIA THE FADER
Charli XCX explained more over email about her new venture:

"Vroom Vroom Recordings is my new, experimental pop label and it will combine my love for bubblegum pop with mystery and darkness. The artists coming up through it will be sharp, potent, deadly, and ultimately, will leave their mark on pop music. RIVRS and CuckooLander are two artists who have so much intelligence, pop sensibility and potential - they know what they want and both have great vision. That inspires me and it's why I want to work with them. I've always been fascinated by shy and introverted people—something that I am mostly not—and I feel both acts are in different ways. It captivates me and sucks me in, and I think their music will do the same for others. I've worked with SOPHIE on the new EP and what we create together speaks for itself. Sometimes we get aggressive, sometimes we get beautiful; he pushes me and I push him. I'm making beautiful party songs right now and this is just the start. The album goes to other places and I can't wait for people to hear it. I feel the most creative I have in a long time and I couldn't be more excited for the next chapter."
Excited for the EP, I was wondering how Charli was going to release her PC Music produced tracks since they're too left-field for radio from what's been heard.
Rumour has it Charli's managed to snag her idol (Paris Hilton) for the
Vroom Vroom
music video.