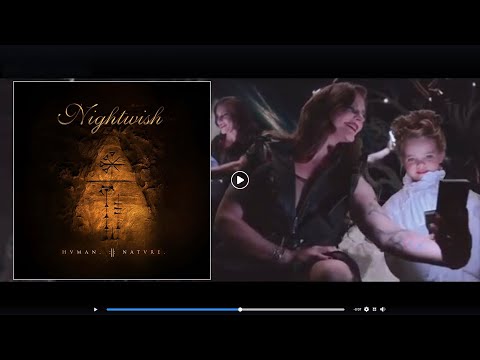 "Noise" is the upcoming lead single to "Human. :II: Nature.", the upcoming ninth studio album by Finnish/Dutch Symphonic Metal pioneers Nightwish. The song will be released on Friday,
7th February 2020
and is their first new song in nearly five years. A snippet of the official music video was already shared, see above. The video was directed by Stobe Harju, who already directed Nightwish's 'Imaginaerum' movie back in 2012.
The snippet not only sounds very promising, I also love the video judging by this short clip a lot. So I'm really looking forward for this. Only two more weeks to go. I wish I'd have it now, but that's not too far away anymore considering their last album came out five years ago. There's currently no information about a physical single release, fingers crossed they'll do that as they always benefit a lot (= bigger chance to get a chart entry).