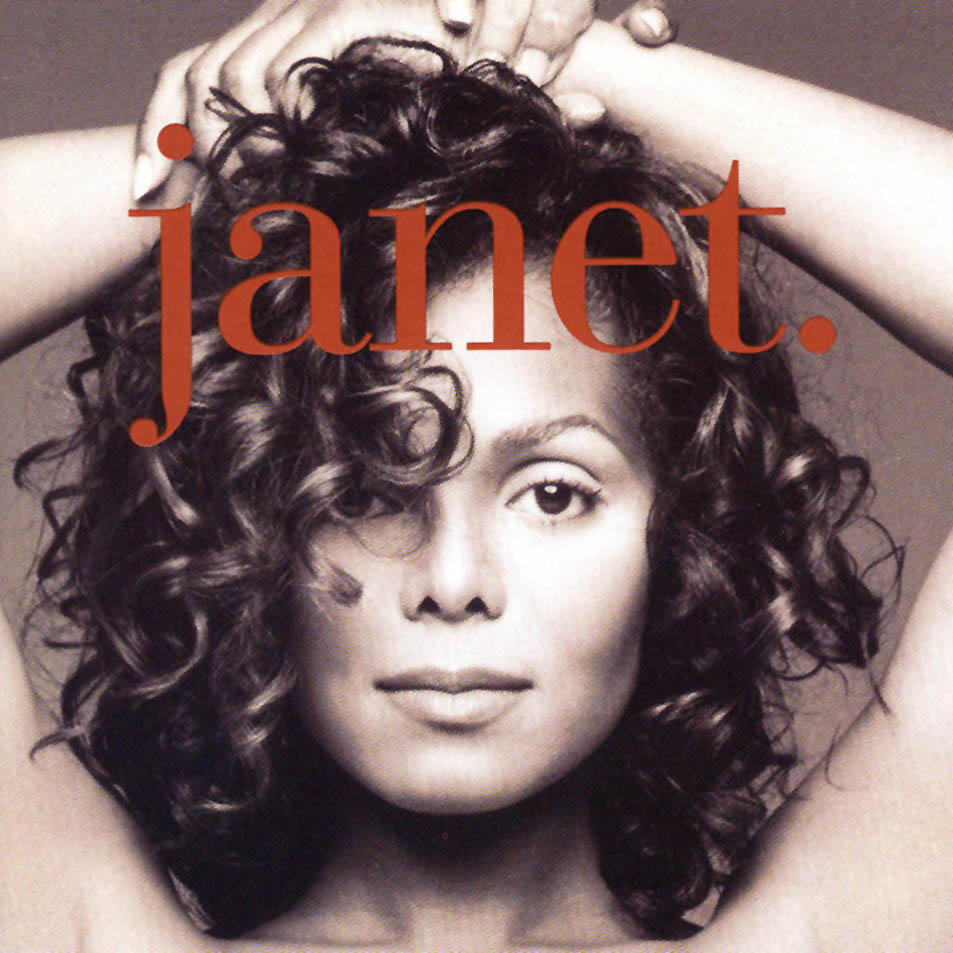 1. "Interlude: Morning"
2. "That's the Way Love Goes"
3. "Interlude: You Know..."
4. "You Want This"
5. "Interlude: Be a Good Boy..."
6. "If"
7. "Interlude: Back"
8. "This Time" (featuring soprano by Kathleen Battle)
9. "Interlude: Go On Miss Janet"
10. "Throb"
11. "What'll I Do"
12. "Interlude: The Lounge"
13. "Funky Big Band"
14. "Interlude: Racism"
15. "New Agenda" (featuring rap by Chuck D)
16. "Interlude: Love Pt. 2"
17. "Because of Love"
18. "Interlude: Wind"
19. "Again"
20. "Interlude: Another Lover"
21. "Where Are You Now"
22. "Interlude: Hold On Baby"
23. "The Body That Loves You"
24. "Interlude: Rain"
25. "Any Time, Any Place"
26. "Interlude: Are You Still Up"
27. "Sweet Dreams"
Janet (stylized as janet.) is the fifth studio album by American recording artist Janet Jackson, released on May 18, 1993 by Virgin Records. Prior to its release, Jackson was at the center of a high-profile bidding war over her recording contract. In 1991, her original label A&M sought to renew her contract, while others, such as Atlantic, Capitol, and Virgin all vied to sign her. After meeting with Virgin owner Richard Branson, she signed with the label for a $40 million contract, making her the world's then-highest paid musical act.
The album debuted at number one on the Billboard 200 with the largest first week sales in history for a female artist at the time. It became Jackson's third consecutive album to top the chart, as well as reaching the number one position in Australia, New Zealand and the UK. Certified sixfold platinum by the Recording Industry Association of America (RIAA), it sold over 20 million copies worldwide, and is one of the world's best-selling albums. It cemented her as an international icon and sex symbol, and is listed by the National Association of Recording Merchandisers and the Rock and Roll Hall of Fame as one of the 200 Definitive Albums of All Time.
It was always my least favorite of the big four but currently i'm really into it here's my rating:
That's the Way Love Goes - 9/10
You Want This - 10/10
If - 10/10
This Time - 10/10
Throb - 10/10
What'll I Do- 8/10
Funky Big Band - 10/10
New Agenda - 8/10
Because of Love - 8/10
Again - 10/10
Where Are You Now - 10/10 ( prefer the remix on janet. remixed)
The Body That Loves You - 5/10
Any Time, Any Place - 8/10
Whoops Now - 10/10