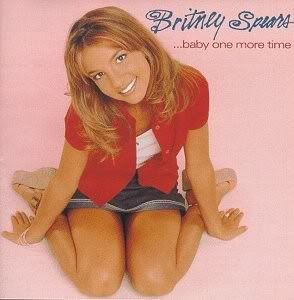 "...Baby One More Time" is the debut album by pop-singer Britney Spears. It was released by Jive Records, and was released on January 1999. The lead single is the title track, which proved to be a huge hit around the globe, topping many charts. and because of that, the album debuted at the top 10 on many charts across the world, follow-up singles are Sometimes, which may not reflect the huge success of the lead single, but however, made the album's positions stable, and it did top the charts in New Zealand, the next single is You Drive Me Crazy, which was more huge than the previous one. Born To Make You Happy and From The Bottom of My Broken Heart were hits on their own and helped the album gain blockbuster sales. The album stayed at the top ten of the Billboard 200 for 50 weeks and sold 14 million in the US alone and 25 million worldwide. It is the best selling debut album of a teenager in the US and worlwide.
Code:
 TRACKLISTING

1. ...Baby One More Time
2. (You Drive Me) Crazy
3. Sometimes
4. Soda Pop
5. Born To Make You Happy
6. From The Bottom of My Broken Heart
7. I Will Be There
8. I Will Still Love You
9. Thinkin' About You
10. E-mail My Heart
11. The Beat Goes On
*12. Deep In My Heart
*13. Ill Never Stop Loving You
*14. Autumn Goodbye
*15. ...Baby One More Time (Davidson Opsina Mix)
*16. ...Baby One More Time (Boy Wunder Mix)


* bonus tracks
I think a blockbuster album deserves a mention at our own retro chart !
my presentation is survivor like .