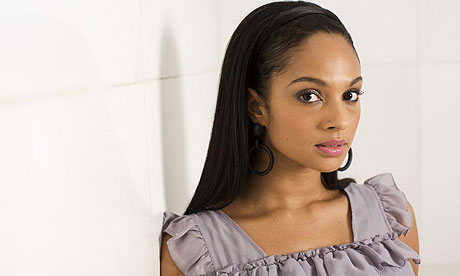 Code:
Alesha Dixon has revealed that she is working with Take That singer Gary Barlow on material for her new album.

The pair, who both climbed Mount Kilimanjaro for charity earlier this year, are currently recording at Barlow's Los Angeles studio.

"It makes a change from climbing a mountain for Comic Relief - he is so talented - hopefully the songs will be better than the ones we sang round the campfire on Kilimanjaro," Dixon told The Sun.

Barlow has previously written songs for Delta Goodrem, Charlotte Church and John Barrowman.

Dixon's first UK album The Alesha Show was released in November 2008 and has since been certified Platinum.
SOURCE:
http://www.digitalspy.co.uk/music/a1719 ... arlow.html
EDIT: RACHEL (CLOSE RELIABLE ALESHA SOURCE) SAYS:
I can confirm that the new single is 'To Love Again' NOT 'Black Cloud'. It's due for release in November with the album re-release a week after.
http://www.youtube.com/watch?v=6Q2Z1Z4lUYg
Alesha's done a blog for the site with more details which I'll put up on Friday ...
EXCITED!!!