JUCE's new video for 'Call You Out' pits the London trio (Georgia, Chalin & Cherish) as the biggest pop group in the world. A teenager distracts herself from boy troubles with JUCE sticker albums, JUCE posters, JUCE video tapes. 90s references splattered all over the Cieron Magat-directed video, the level of attention-to-detail here is crazy. It makes the prospect of JUCE being an actual massive deal not that farfetched.

'Call You Out' is JUCE's debut single. It plays around with funk, soul and shameless chart-toppers from the 90s. All Saints comparisons abound. They've yet to write their own 'Pure Shores', but JUCE are a very big deal indeed.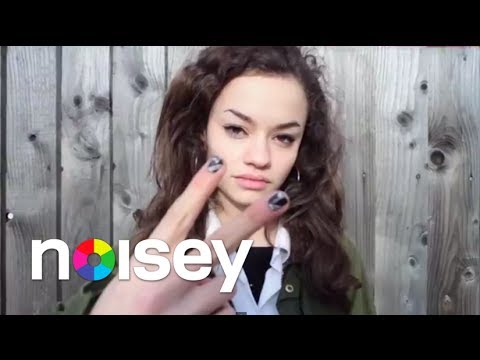 great track from a new uk girlband. reminds me a little of what jungle are doing right now mixed with classic girlgroup vibes. look out for many girlgroup references (including a picture of mutya!) in the video.