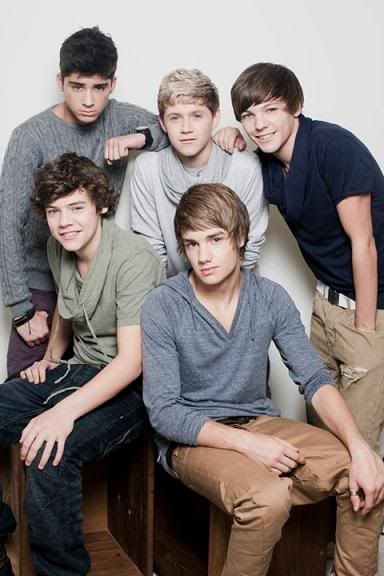 Debut single by X factor's One Direction is almost here... They posted that official statement with all informations about single is coming during this week, but title is pretty much confirmed... I mean fans know the title for some time now, and 1D started teasing yesterday asking fans to post pics of them with word "what" on it, and today they asked same but with the word "makes" so...
Video was recorded 2 weeks ago in L.A. and it will premiere on August 14Th(confirmed by one of their PR's)
Album is finished, and will be realised in November!! As they said it's not typical pop boyband sound, it's rockier and more edgy..
Also they are going on theatre tour this December...