First of all, before anyone asks what the hell "Fine China" is...
1.
Porcelain derives its present name from old Italian porcellana (cowrie shell) because of its resemblance to the translucent surface of the shell. Porcelain can informally be referred to as "china" or "fine china" in some English-speaking countries
2.
Though some misuse the term fine china to describe cocaine the original definition refers to heroin in its purest form. It is a white powder unlike "dirty" heroin which is brown or black. Fine china can be snorted.
Source
Last month, while on the Grammy's red carpet Chris Brown revealed to media correspondent Ryan Seacrest that he just wants "real music" to come back in the new year. "I just want to go back to the real music, a lot of instruments, the real band essence of performing," he explained. While, many remained skeptical of his statements, we can officially reveal that Chris is heading in a 'real' direction with the first single off his upcoming sixth studio album.

The record is titled "Fine China,"

co-written with Eric Bellinger and Sevyn, and produced by Roccstar. A source has revealed to us the record has a

infectiously catchy track, an uptempo retro vibe, with a groovy bass line, very Michael Jackson-esque, but still modern enough to please both the 'Urban' and Pop formats.

Chris sings about his admiration for a specific female, who is irreplaceable like the item the song is titled after. "Fine China" will be the first official release off Brown's upcoming album, originally rumored to be titled Carpe Diem, but now referred to as just X.

While an official release date for the single has not yet been announced, the singer has been filming the official music video this week in L.A.. Paparazzi were able to snag some shots from part of the set which show Breezy picking up his lady in a red Lamborghini. Check out some more pics and video footage below: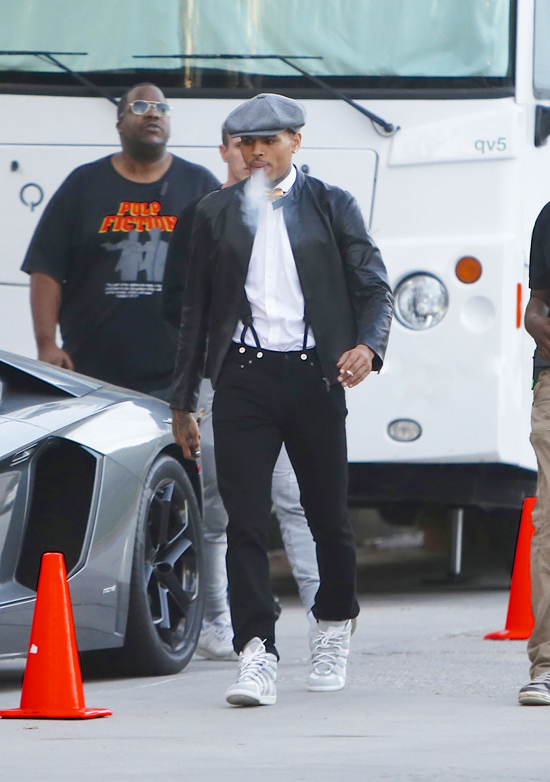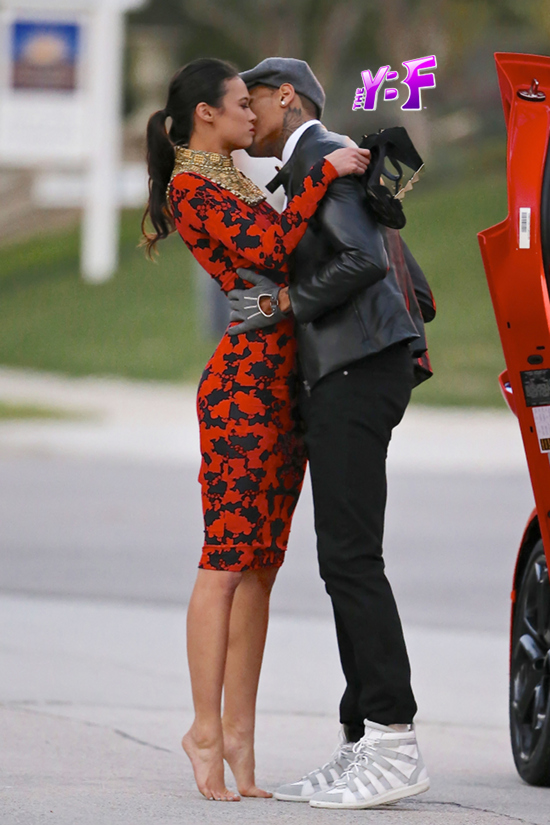 I immediately thought of "Nobody's Business" after reading the description. It better be good.