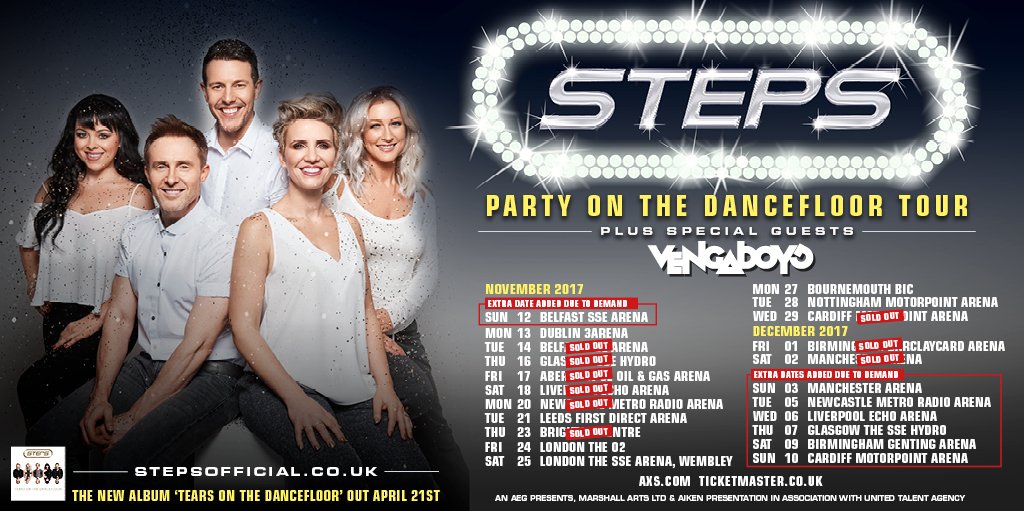 A home for all things tour related.
A #2 album
Several sold out shows
7 shows added by popular demand
The 20 Years of Steps celebration is hitting the road with full force.
The group have begun meetings to give concert goers a show packed with their classic hits, some fan favourites and their stellar new material.
Who's going ?
What do you want to see/hear ?
Discuss...