Playing catch up and searching through these tracks to highlight those i know and love.
JSparksFan wrote:

092

. When I Think of You

Teeming with tenderness and innocence, "When I Think of You" would have fit more seamlessly on Dream Street than Control, but I love the joy expressed in the song, punctuated with that lovable laugh of Janet's towards the end. 7.6/10
This is such a great track even if it does sound very much of its time. Sometimes i think this can be a good thing from a nostalgic point of view. I vaguely remember this from when i was young so i suspect either my brother or sister must've bought the single/album at the time.
087
. The Best Things in Life Are Free (with Luther Vandross) [feat. Bell Biv DeVoe & Ralph Tresvant]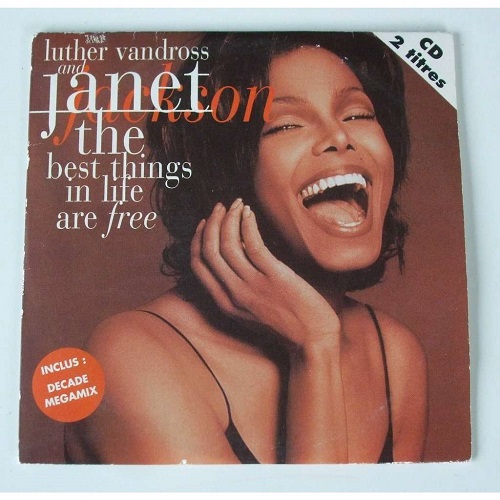 A mismatch on paper, Janet Jackson, the dance queen, teams up with Luther Vandross, the duke of R&B and soul balladry, for a song that meets in the middle of their respective realms. With the addition of the hip/hop verse from Raph Tresvant, the song covers all major urban bases. In short, it's a cute romantic jam that doesn't stand out in either of the major parties' discographies, but that doesn't stop it from being enjoyable. 7.6/10
I love this song. <3 I'm sure my sister bought this at the time as i remember this from when i was young too. That said, i never saw the music video until a good few years later on one of those classic music channels and it just makes the song even more fun to listen to.