ROUND 1
D'Angelo, "Untitled (How Does It Feel?)" (dir. Paul Hunter, 2000)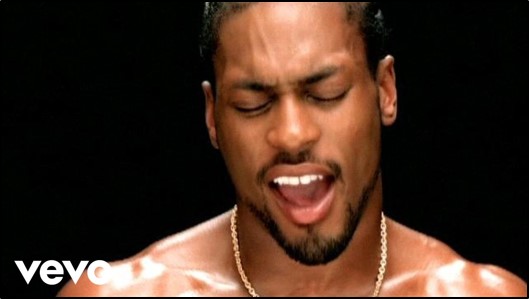 Position: #3 // Views @Youtube: 13,197,191 (as of 20.11.2018)
Naked as the day he was born, save for a gold chain and bracelet, D'Angelo is the entirety of the simple, single-take video for "Untitled." The song asks how does it feel. and the video attempts to answer what it looks like, and it does so with such candor that the song and video have become inseparable. You see parts of this man's body move, tense, and ripple in ways that must've been previously only available to his romantic partners. From the vantage of 2018, the self-scrutinizing gloom that it cast on his career, the way it fueled his performance anxiety as fans showed up to the post-video tour dates expecting total access to Adonis each night, feels safely in the rearview. D'Angelo returned in 2014 with Black Messiah and toured successfully after its release, allowing us to once again to just admire the physicality and emotion of one of the greatest sex jams ever made. -- R.S.
PSY, "Gangnam Style" (dir. Cho Soo-Hyun, 2012)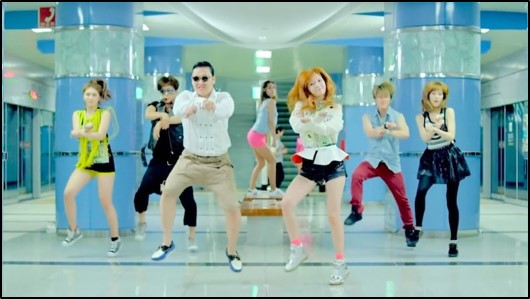 Position: #12 // Views @Youtube: 3,239,890,690 (as of 20.11.2018)
It's hard to believe that it's been over half a decade since the satirical dance track "Gangnam Style" took the world by storm to become the first-ever video to be viewed over 1 billion times. With its over-the-top antics aimed at mocking the denizens of Seoul's Gangnam neighborhood, numerous cameos from local comedians and pop stars, and its easy-to-learn equine choreography, PSY's video became a surprise global sensation that turned all eyes to South Korea's music industry. Though it's no longer the world's most-viewed music video, the legacy of "Gangnam Style" remains. -- T.H.
Fountains of Wayne, "Stacy's Mom" (dir. Chris Applebaum, 2003)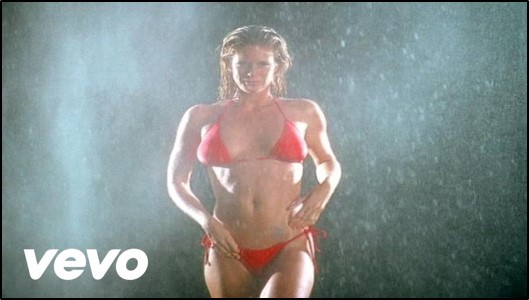 Position: #30 // Views @Youtube: 93,405,121 (as of 20.11.2018)
"We looked at a lot of treatments and some directors were trying to be kind of arty and subtle with it, but Chris Applebaum went completely for the jugular," Fountains of Wayne guitarist Adam Schlesinger said of the Applebaum-directed "Stacy's Mom" clip in a 2004 interview. In retrospect, there was no better approach for the surprise pop smash: the broad, brightly colored comedy here -- driven by model Rachel Hunter in the titular role -- accentuates the song's storytelling while mixing in some fantasy elements and highly appropriate Ric Ocasek references. Special kudos to Shane Habouca as the teen protagonist, so nimbly capturing the weird, confusing wonder that is male puberty. -- J. Lipshutz
Nicki Minaj, "Anaconda" (dir. Colin Tilley, 2014)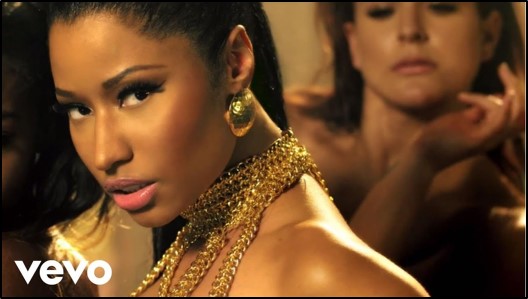 Position: #37 // Views @Youtube: 821,690,398 (as of 20.11.2018)
The Sir Mix-a-Lot sample "Anaconda" is built around may have been met with a collective eye roll for its obviousness, but Minaj fully redeemed herself by pairing it with her most memorable visual to date. Between a bikini-clad aerobics session and an unforgettable lap dance (one that Minaj bragged left guest-star recipient Drake, ahem, "excited like hell"), the colorful clip solidified Minaj's superstar status, helping "Anaconda" slither to No. 2 on the Billboard Hot 100, still the rapper's highest peak yet. -- P.C.
Snoop Dogg feat. Pharrell, "Drop It Like It's Hot" (dir. Paul Hunter, 2004)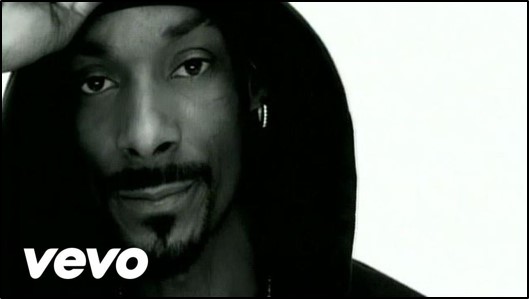 Position: #49 // Views @Youtube: 78,713,793 (as of 20.11.2018)
One of the most memorable and instantly accessible tracks in Snoop's extensive oeuvre got a similarly delectable video to match, shot in black and white on a blinding background with Pharrell supportively in tow as his head-nodding sidekick. The video's sleek and casually surreal aesthetic was as ubiquitous at the time as the song itself, and now 15 years later it remains a blast to re-watch, particularly for its cameos by the similarly-ageless Pusha T, Chad Hugo, and Lauren London, not to mention Snoop's young sons at the time. -- D.R.
Lana Del Rey, "National Anthem" (dir. Anthony Mandler, 2012)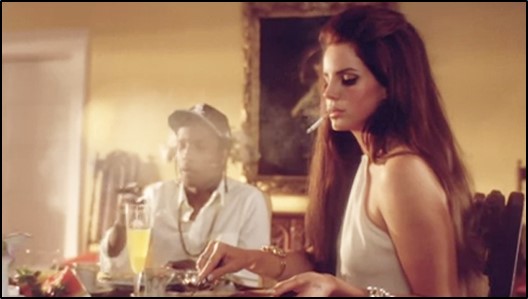 Position: #51 // Views @Youtube: 65,465,305 (as of 20.11.2018)
All of Lana Del Rey's music videos are cinematic -- it's kind of her thing -- but "National Anthem" has a movie-quality plot to boot. Del Rey stars first as Marilyn Monroe in a reimagined staging of the icon's 1962 performance of "Happy Birthday, Mr. President," then as Jackie Kennedy alongside A$AP Rocky's suave, handsy JFK. Through Del Rey's eyes, we see familial scenes unfold between one of the most fascinating couples in American history, culminating in a re-enactment of the Kennedy assassination. When Del Rey's castle crumbles, you feel it in your chest, too, and her monologue at the end never fails to bring chills. -- G.G.
Ciara, "Promise" (dir. Diane Martel, 2006)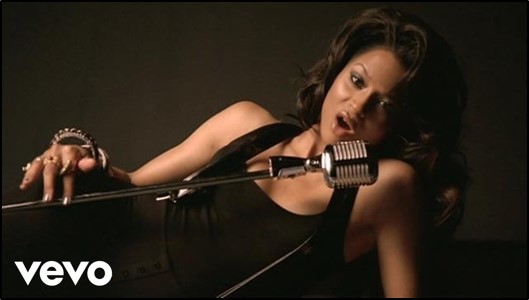 Position: #63 // Views @Youtube: 97,017,300 (as of 20.11.2018)
Ciara has spent much of her videography trying to defy gravity — consider the Matrix-style back-bend she first debuted with "Goodies" and later honed in clips like "Gimme Dat" and "Like a Boy." But with a little movie magic, Ciara actually pulled it off for 2006's "Promise," turning a microphone stand into a worthy dance partner through a G-rated pole workout that shook its butt in the face of laws of physics. Ciara's legacy as an artist is as much about her dancing as it is her music, and "Promise," with its magic mic and the sheer athleticism of Ciara's hypnotic hip rolls, is the most entertaining distillation of all her talents. -- N.F.
Sum 41, "Fat Lip" (dir. Marc Klasfeld, 2001)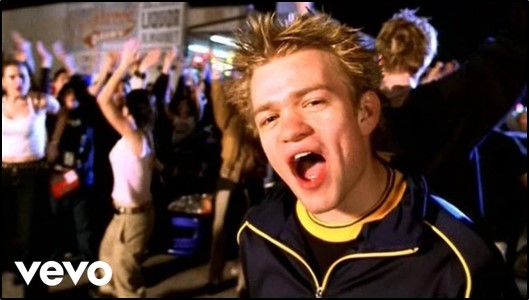 Position: #72 // Views @Youtube: 86,755,734 (as of 20.11.2018)
From its opening beatbox freestyle to its closing tongue wag, "Fat Lip" couldn't have been a better encapsulation of the pop-punk '00s if it had been directed by a sentient Hot Topic bracelet: It's all shaved heads, half-pipes, convenience stores, and four-star frosted tips, as the snottiest bunch of snots that ever snotted perform from a literal pit of dirt. For extra flat-sole kicks, check the hair-metal-homaging "Pain for Pleasure" outro that often played with "Fat Lip" on MTV, proving that adolescent rawk brattiness knows no generation gap. -- A.U.
Mitski, "Your Best American Girl" (dir. Zia Anger, 2016)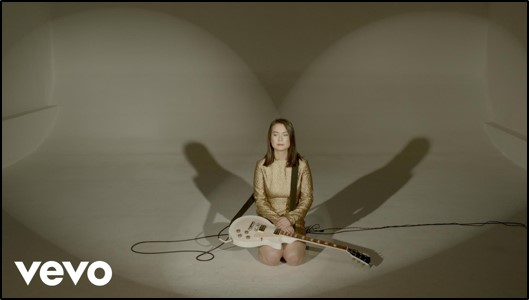 Position: #89 // Views @Youtube: 2,463,868 (as of 20.11.2018)
Mitski's songwriting is often spiked with a dark, sharp sense of humor. The visual for her shrugging, contemplative Puberty 2 single "Your Best American Girl," directed by longtime collaborator Zia Anger, brings that wit to the forefront, trapping the Japanese-American artist in a love triangle with an all-too-familiar cute white hipster and his Coachella-ready girlfriend as the song's lyrics muse on cultural clashes and ethnic identity. It's hard not to roll your eyes as the couple cuddles naked under an American flag (seriously, guys?), leaving our heroine to make out with her own hand like a lovesick middle-schooler, channeling rage into electric guitar. Not too much subtlety here, but the video's almost uncomfortably on-the-nose references are exactly what make it so brilliant, with just the right dose of funny. -- TATIANA CIRISANO
Frank Ocean, "Pyramids" (dir. Nabil Elderkin, 2012)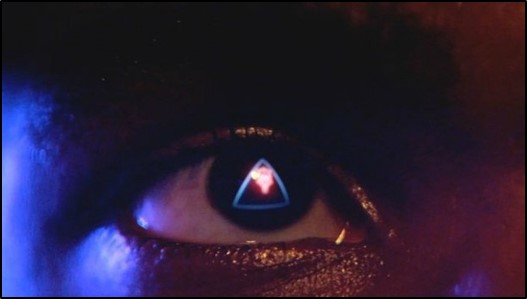 Position: #96 // Views @Vimeo: 468,000 (as of 20.11.2018)
Opening with color bars, liquor shots, and gun blasts, this Nabil-directed 8-minute odyssey follows a zonked-out Frank Ocean as he zips across the desert on a motorcycle, giggles his way through a strip club, and runs into John Mayer in the middle of nowhere for a woozy, bluesy guitar solo. Landing somewhere between Lost Highway and Fear and Loathing in Las Vegas, "Pyramids" is a dusty, neon-drenched vision quest that's hard to shake. – JOE LYNCH
R1 List
PSY, "Gangnam Style" (dir. Cho Soo-Hyun, 2012)
D'Angelo, "Untitled (How Does It Feel?)" (dir. Paul Hunter, 2000)
Fountains of Wayne, "Stacy's Mom" (dir. Chris Applebaum, 2003)
Nicki Minaj, "Anaconda" (dir. Colin Tilley, 2014)
Snoop Dogg feat. Pharrell, "Drop It Like It's Hot" (dir. Paul Hunter, 2004)
Lana Del Rey, "National Anthem" (dir. Anthony Mandler, 2012)
Ciara, "Promise" (dir. Diane Martel, 2006)
Sum 41, "Fat Lip" (dir. Marc Klasfeld, 2001)
Mitski, "Your Best American Girl" (dir. Zia Anger, 2016)
Frank Ocean, "Pyramids" (dir. Nabil Elderkin, 2012)
ADORE 1 VIDEO (+3 points)
LIKE 5 VIDEOS (+1 point)

and only if you feel like it... HATE 1 VIDEO (-1 point)
Round closes Thursday night