Thanks again for all of the comments!
40. PORTUGAL. THE MAN | Feel It Still
Super catchy and funky indie-pop song, that seems to have smashed around the world! I can't help but think of "oooh wait a minute Mr Postman" during the chorus, but otherwise it is a great feel good song that you can't help but have a little shimmy to when you hear it. It's crazy that Portugal. The Man have had 7 albums prior to this song smashing, proves that sometimes it just takes that one song that will turn you into chart topping stars. Anyway the retro horns and and bass only add to this awesome pysch-pop banger.
39. LITTLE MIX | No More Sad Songs
One of the standouts when I first heard 'Get Weird', it was clear that this song would get the single treatment, but when it did it didn't end up smashing as much as the other singles from the album strangely. Possibly as it was being shadowed by 'Touch' which was still smashing. The song is a gorgeous electro/pop ballad, which showcases great vocals from the girls, and whilst it is an emotional track it does retain the catchy element that they have mastered so well. Little Mix are the biggest, and best, girl group out right now and this song is a great showcase of just why they are so great. Strange video concept though!
Machine Gun Kelly doesn't really add much to the single version, so I've just charted the album version which has a beautiful middle 8.
38. JOEY BADA$$ | Temptation
'Temptation' is really a class way to create a socially conscious, but catchy song. It is bookended by the 2016 impassioned remarks by a 9 year old Zianna Oliphant following the police shooting that led to protests in Charlotte, USA. Breaks your heart that at the age of 9, a child should be able to notice the differences people of her race are treated. Joey describes the feeling of helplessness and being tempted to act out of character with every disadvantage bestowed on African-American people that weighs down his already heavy heart. I like that the juxtaposition of the light, carefree production - it makes it accessible to everyone and helps spread the message. Sort of reminds me of early Kanye.
37. JHENÉ AIKO | While We're Young
A cute mid-tempo describing the emotions of love, 'While We're Young', is definitely Jhene's dedication to her bae Big Sean. It has a great care free take on love, which is needed in a world where there is so much negativity to make your heart heavy. I like how rather being a typical "I'll do anything for you" type of love song, this song is about wanting to have a long term love but maintaining a strong sense of self. It's important to keep yourself "you" in any relationship! Jhene shows off her vocal range on the song as well, which is nice to hear using her voice in different ways. The video is also really cute, having a 50 First Dates influenced storyline where Jhene plays a girl who suffers short term memory loss.
36. CHANCE THE RAPPER | All Night (featuring Knox Fortune)
On the surface, "All Night" is the party get turnt up song by Chance The Rapper, and if you hear it out on a night out you probably will dance to it as if it is. But delve deeper into the song and you will actually notice that Chance is looking at expanse of his fame and the problems that has brought him. He rebuffs those hanger-ons, or opportunistic well wishers who weren't there before the fame. He talks about drunk girls who have spilt fries, sprite and even farted on his car seat - Chance is not about that life! It's a great song that I expected to be much bigger than it was.
35. BRUNO MARS | That's What I Like
A standout from Bruno's '24K Magic' album, 'That's What I Like' is such a catchy throwback influenced track about a doting boyfriend willing to spend his earns on his lady. Bruno is serving those vocals, that he is so well known for, and the giddy production makes for a fun track to dance and singalong too. Bruno is easily my favourite of the 'big male popstars' as I feel he is so passionate and involved in every aspect of his music and craft. He keeps delivering these smooth bops, time after time, and whilst most are borderline cheesy I just love them and him!
34. TOM GRENNAN | Royal Highness
Tom Grennan is one of my favourite musical discoveries of the year. He has this great cheeky chap vibe to his more uptempo tracks, but then has some stunning slower songs as well, all anchored by his powerful and soulful vocals. I definitely recommend you check out this guy, I feel he will be massive in 2018! 'Royal Highness' is one of his catchy uptempo's that will get stuck in your head. He's looking for a girl to be his royal highness, specifically love with a bit of a 'sting' to it (HELLO TOM, IT'S ME
). I am looking forward to his album, 'Lighting Matches' out this year.
33. THE KITE STRING TANGLE | This Thing We Got
One of the songs that I have discovered whilst being in Australia, 'This Thing We Got' is a wonderfully sincere song about a fling that you can see becoming more than that. It's a great dance track, it's groovey and has some lavish horns that are presented over the track particularly over the hook. His EP is quite down tempo, so this track becomes an instant highlight as it provides a break within that. Dan's vocals are quite playful and there is a strong guest vocal on the hook that adds to the vibe of the song!
32. LOUIS FONSI & DADDY YANKEE | Despacito (featuring Justin Bieber)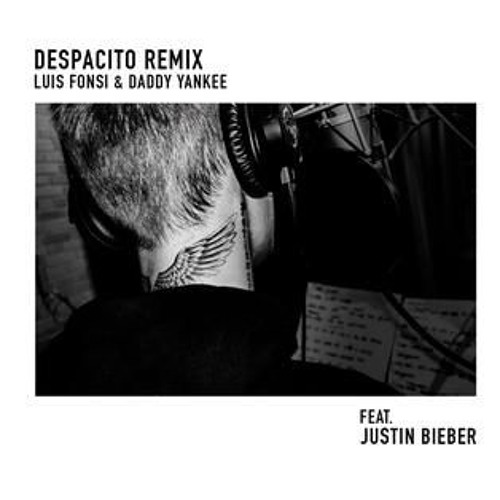 Possibly onto the biggest track of the year now, and one that probably has suffered from overplay quite a bit, but still manages to be super catchy and enjoyable for me. It is so catchy, and has now helped the explosion of Latin influenced songs now taking over the charts. I really enjoy Justin's addition to the track, it's very complementary to it rather than taking over the track. I recently checked out what the lyrics mean in English and this song is FILTH. Wash your mouths out lads
31. SNAKEHIPS | Either Way (featuring Anne-Marie & Joey Bada$$)
Snakehips are one of my favourite producers around at the moment, they always come with the slick productions, and 'Either Way', is no exception. It's a shame this song was not a hit, as it's so underrated. I love the understated vocals from Anne-Marie riding the production and Joey's addition is so complementary to the song. I really love when Anne-Marie uses her vocals in this way, she did the same with 'Heavy', it really suits the understated synths of the song as well. Very classy song!