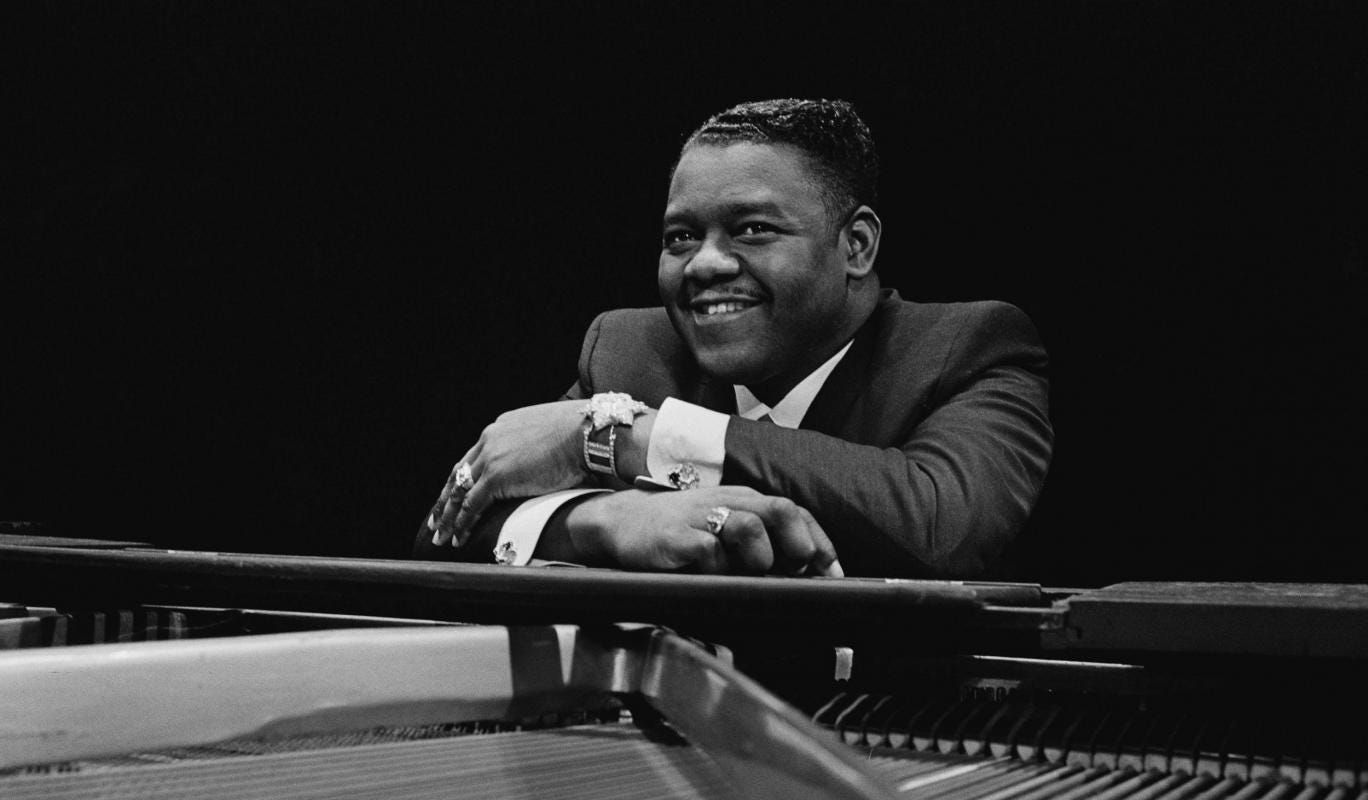 Legendary artist Fats Domino has died age 89, according to local reports from New Orleans.

The American singer, pianist and recording artist pioneered rock and roll and inspired countless artists, including Elvis Presley and The Beatles.

Local TV station WWL-TV cited his daughter as the person to confirm his death, saying he died peacefully surrounded by family.

Antoine 'Fats' Domino was born in New Orleans LA, in the lower ninth ward on 26 February 1928.

The youngest of eight siblings, Domino spent his teenage years doing odd jobs such as working on an ice truck and at the Crescent City Bed Factory.

But from an early age his talent was always the piano, and he would go onto develop the utterly unique style and vocals that would draw millions of fans from around the world.

Beginning his music career in 1949, he teamed up with trumpet player and band leader Dave Bartholomew, who produced and co-wrote Domino's first record "The Fat Man" that same year.

It was the first rock and roll record to sell over a million copies, and achieved a No.2 ranking on the R&B charts.

He was awarded the Grammy Lifetime Achievement Award in 1986, and later inducted into the Rock and Roll Hall of Fame - one of the first artists to achieve the honour - by Billy Joel.

In 1998 on 5 November, then-President Bill Clinton presented him with the National Medal of Arts at a ceremony at the White House.

Among his greatest works are songs such as "Blueberry Hill", "Ain't That A Shame" and "I'm Walking To New Orleans".

Domino's career spanned five decades which saw the beloved artist sell over 65 million records and producer over 25 gold singles.

Rolling Stone ranked him the 25th greatest artist of all time, with Dr John writing:

He added: "Anytime anybody plays a slow blues, the piano player will eventually get to something like Fats. I can't tell you the number of times I played sessions and was asked specifically to do Fats. Eighty kajillion little bands all through the South — we all had to play Fats Domino songs. Everybody, everywhere.

"Fats is old school to the max — he loved to work the house, do looooong shows and push the piano across the stage with his belly. That innocence is there in his music. He's a good man, and people respond to that goodness. I don't think it was about anything other than the tradition of working the house and what felt good to Fats.

"When all the payola scandals were happening and it looked bad for rock & roll, Fats did an interview in some magazine. He said, "I don't know what all the trouble is about us being a bad influence on teenagers. I'm just playing the same music I played all my life." That's what Fats was about. He didn't look on what he did as special or different. He just did what Fats did."

Deeply embedded in his hometown of New Orleans, Domino made several public appearances to aid relief efforts after Hurricane Katrina, despite having lost all of his own posessions in the floods.

President George W. Bush made a personal visit and replaced the National Medal of Arts that was lost in the debris. His gold records were also replaced.
May he RIP.