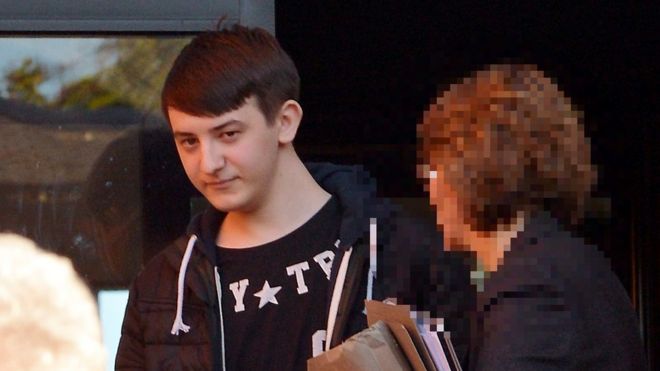 Leicester teen tries to hack CIA and FBI chiefs' computers

Kane Gamble, 18, from Coalville, Leicestershire, pleaded guilty to 10 charges relating to computer hacking.

His targets included the then CIA director John Brennan and former FBI deputy director Mark Giuliano.

Following the hearing at Leicester Crown Court, Gamble was released on bail and will be sentenced in December.

The teenager admitted to eight charges of "performing a function with intent to secure unauthorised access" to the computers and two of "unauthorised modification of computer material".

Reports at the time said a British teenager had infiltrated the personal email account of Mr Brennan and posted details online.

Leicester Crown Court heard that Barack Obama's deputy national security adviser Avril Haines and his senior science and technology adviser John Holdren were also targets.

Gamble, of Linford Crescent, will be sentenced at Leicester Crown Court on 15 December.

http://www.bbc.co.uk/news/uk-england-le ... e-41527941
It's ordinarily a pretty non-eventful story - however, reason I posted is because I grew up in the same town as this dude.
And it's VERY rare that little old Coalville makes it onto the international news (it's just been on Sky news).